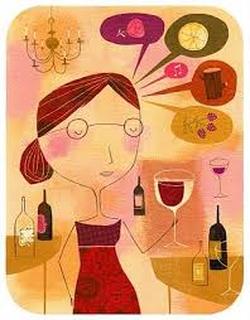 It has been a busy week so far and hence the absence of posts the past few days. On Monday I attended the Terroir Tour Symposium where I was introduced to Greek wines. And Tuesday was an amazing day of tasting impressive wines from New York at the NY Drinks NY Grand Tasting.
Since I will be attending a Wines of Greece event in early May which will be more comprehensive than Monday's event, I'll wait until then to share my Greek wine story. However, here are samples of a rose, white and red wine that I tasted at the event to hopefully wet your appetite. In a nutshell, Greece has over 300 indigenous grapes and seven wine regions that include many sub-regions. As you can imagine, Greece has many interesting wines. The list of grapes is long but Assyrtiko and Moschofilero, (white grapes) and Agiorghitiko and Xinomavro, (red grapes) are predominant and important grapes used in Greece's wine making.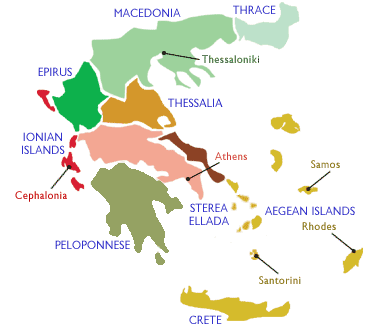 The Alpha Estate is located in Northwestern Macedonia in the Amyndeon plateau. The Rose Amyndeon 2016 is pink-salmon in color and made with 50% Xinomavro and 50% Syrah. Aromas of fresh red fruit, strawberries and hints of floral spill onto the palate. This wine is well balanced, dry and has a lengthy finish.
Average price: $25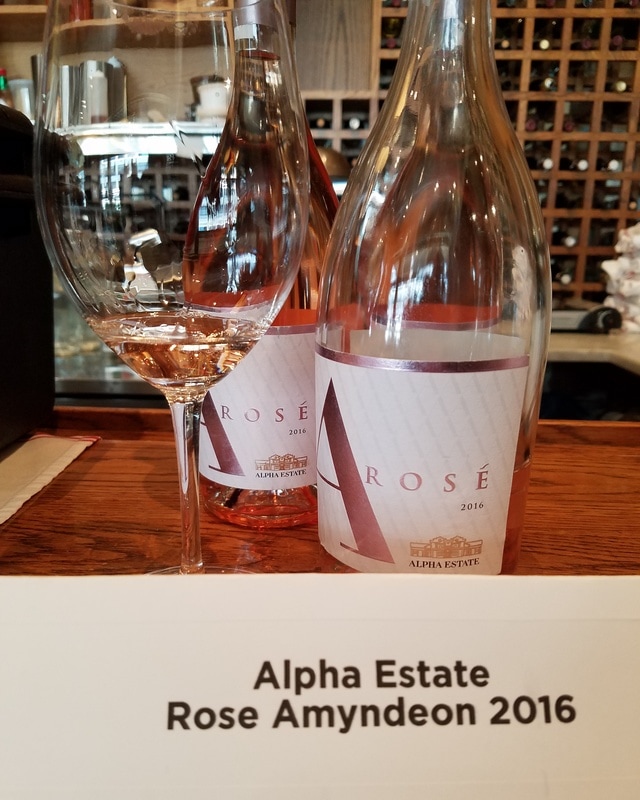 Domaine Sigalas is located in Oia, the northern part of Santorini Island. It is best known for its white wines made from the Assyrtiko grape. The Nychteri 2013 is 100% Assyrtiko. The color is golden with a nose of honey, stone fruit and lemon. The palate offers a full-bodied and complex wine, rich with fruit, spice, tart lemon and a hint of petrol.
Average price: $40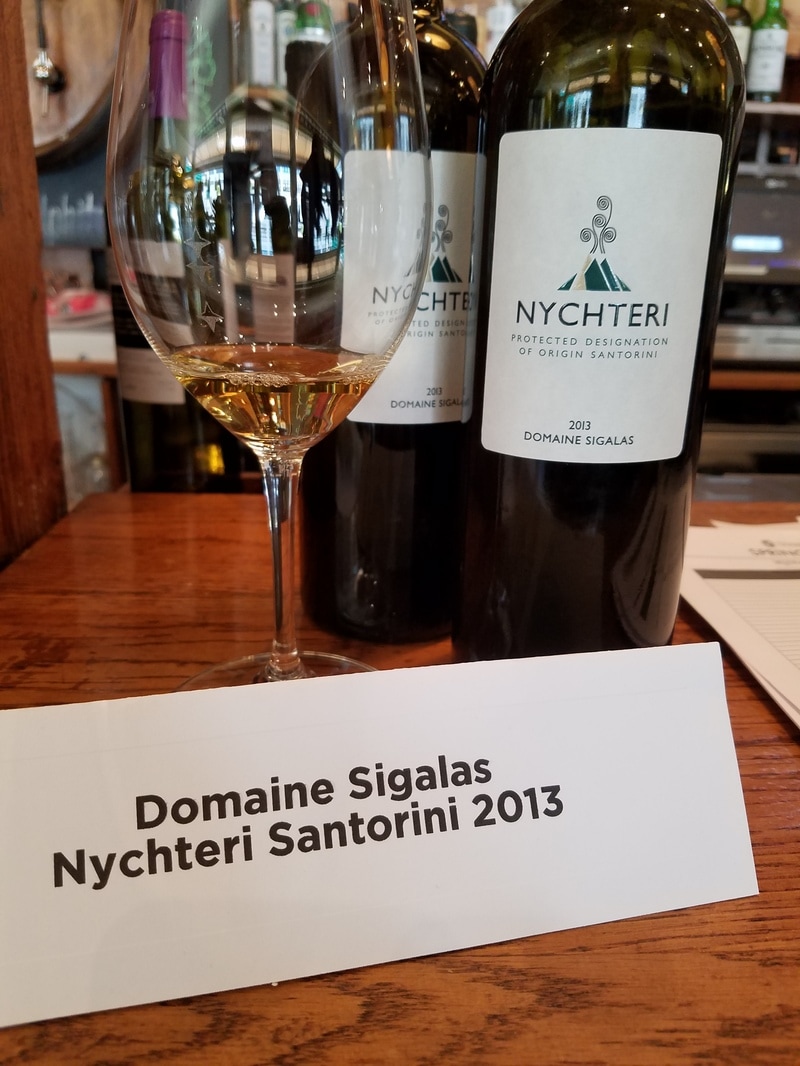 Domaine Skouras is located in the Northeastern Peloponnese, in Argolida. Labyrinth 99-12 is made from sequent vintages of the Megas Oenos label that mature together in a special barrique for 18 months. It is made with 80% Aghiorghitiko and 20% Cabernet Sauvignon. The color is deep red with concentrated aromas of red fruit, especially dark cherries, spice and pepper. The palate offers lush berries, medium tannins and hints of clove. This is a full-bodied wine that delivers a complex and silky mouthfeel with a lengthy finish.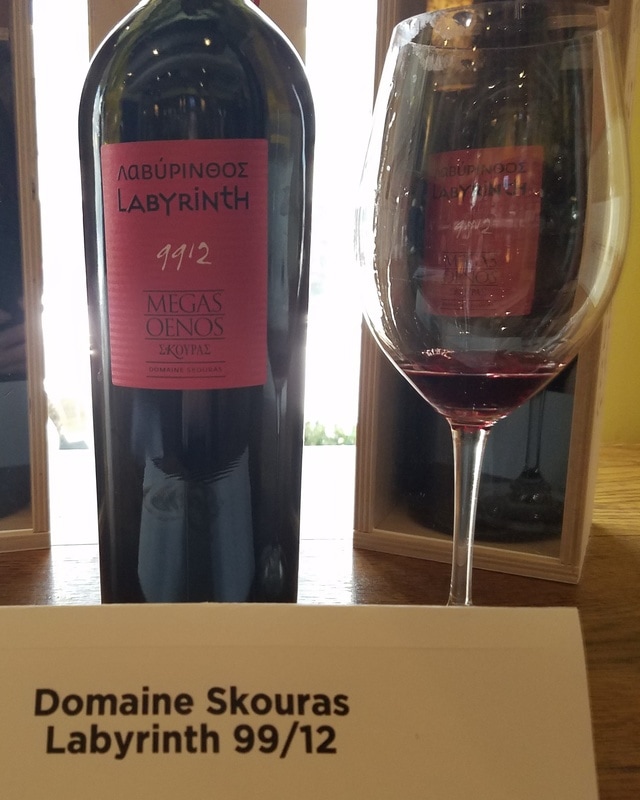 My story in May will be more detailed, describing Greece's wine history, regions, terroir and grapes. I will also share interesting stories about some of the producers.
If you've never tried Greek wine, then next time you're perusing the shelves of a wine shop, buy a bottle and please share your thoughts with me!
Στην υγειά σας
Stin ygeiá sas!
Penina
To leave a comment or if you have an inquiry, please contact me at
wineknittercomments@gmail.com