Being that February is a short month with only 28 days, time is definitely flying by! In just a few short weeks spring will be here and for some, the slow process of emerging from winter cocoons will begin with thoughts of shifting to outdoor grilling, drinking lighter wines and preparing herb and vegetable gardens.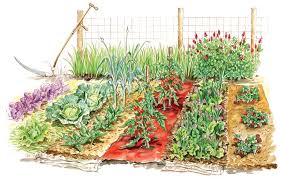 Although the weather has been warm and quite balmy the last few days, making spring seem more attainable, winter is far from over. I have been snapped out of my reverie today as I prepare for yet another snowstorm! And bam…back to reality!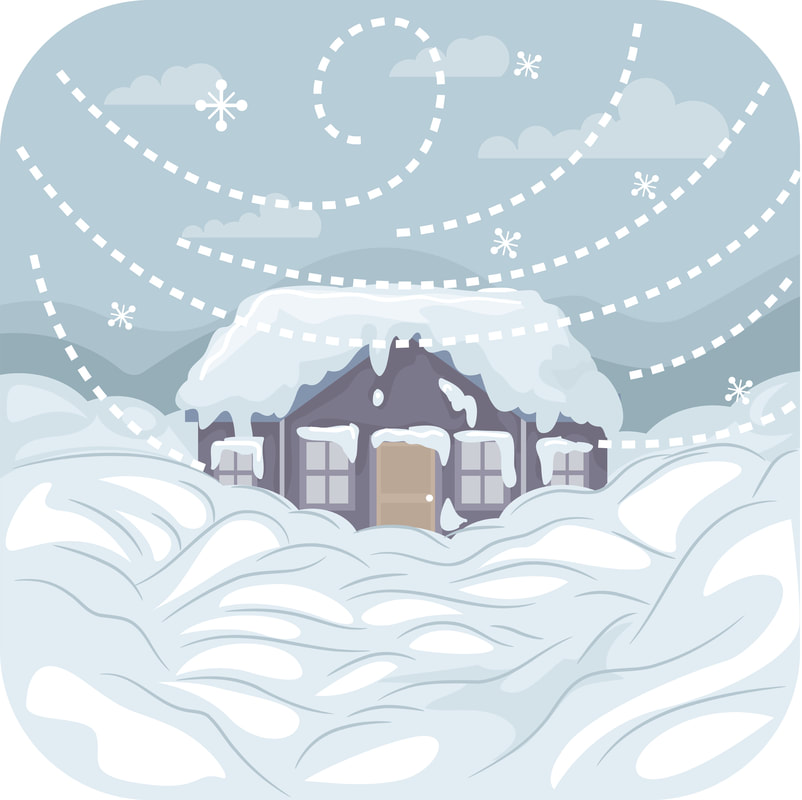 No matter what the weather, I recently tasted some delicious wines that will please the palate in any season. Wines of Sicily DOC recently sent me a few bottles of wine. And you know how much I love Sicilian wine! To quote Wines of Sicily, "The mission of Sicilia DOC is to unite passionate winemakers throughout the region and together raise awareness of Sicilian wines around the world." To learn more, please visit http://winesofsicily.com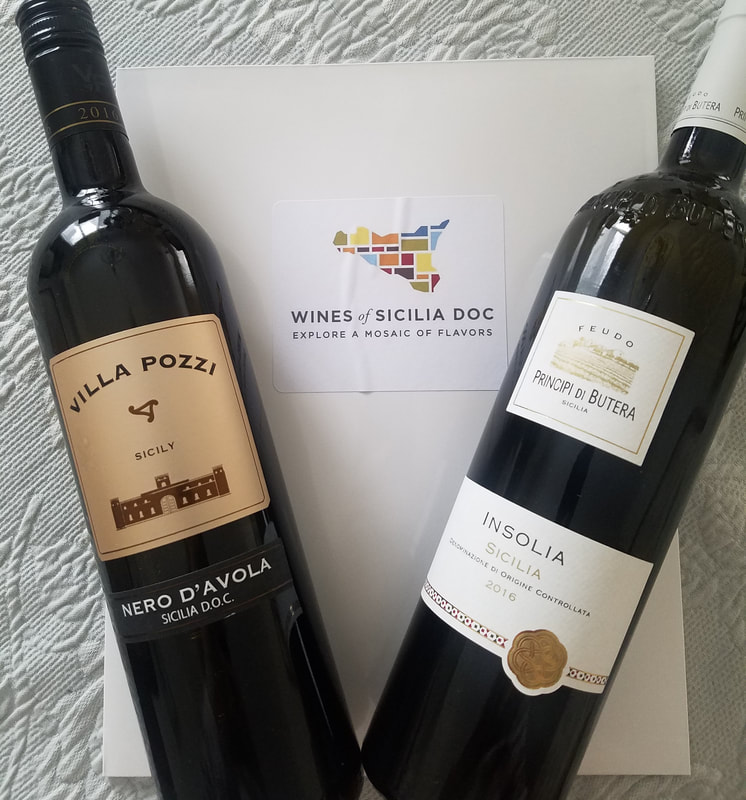 Let's start with the Feudo Principi di Butera 2016 Insolia. The Insolia grape is also referred to as Inzolia and Ansonica. It is Sicily's fourth most widely planted grape and grown primarily in western Sicily.

The 2016 Insolia is 100% Insolia. The grapes are harvested from the districts of Butera and Riesi. The color of the wine is soft yellow with seductive aromas of tropical fruit, citrus and a tease of floral. This is a lively and medium-bodied wine that offers a juicy palate of pear, stone fruit and citrus. Hints of lemon zest, herbs and almonds round out the finish. This is a great wine to serve as an aperitif or with cheese, fruit and light pastas.
Alcohol: 13%
Price range: $16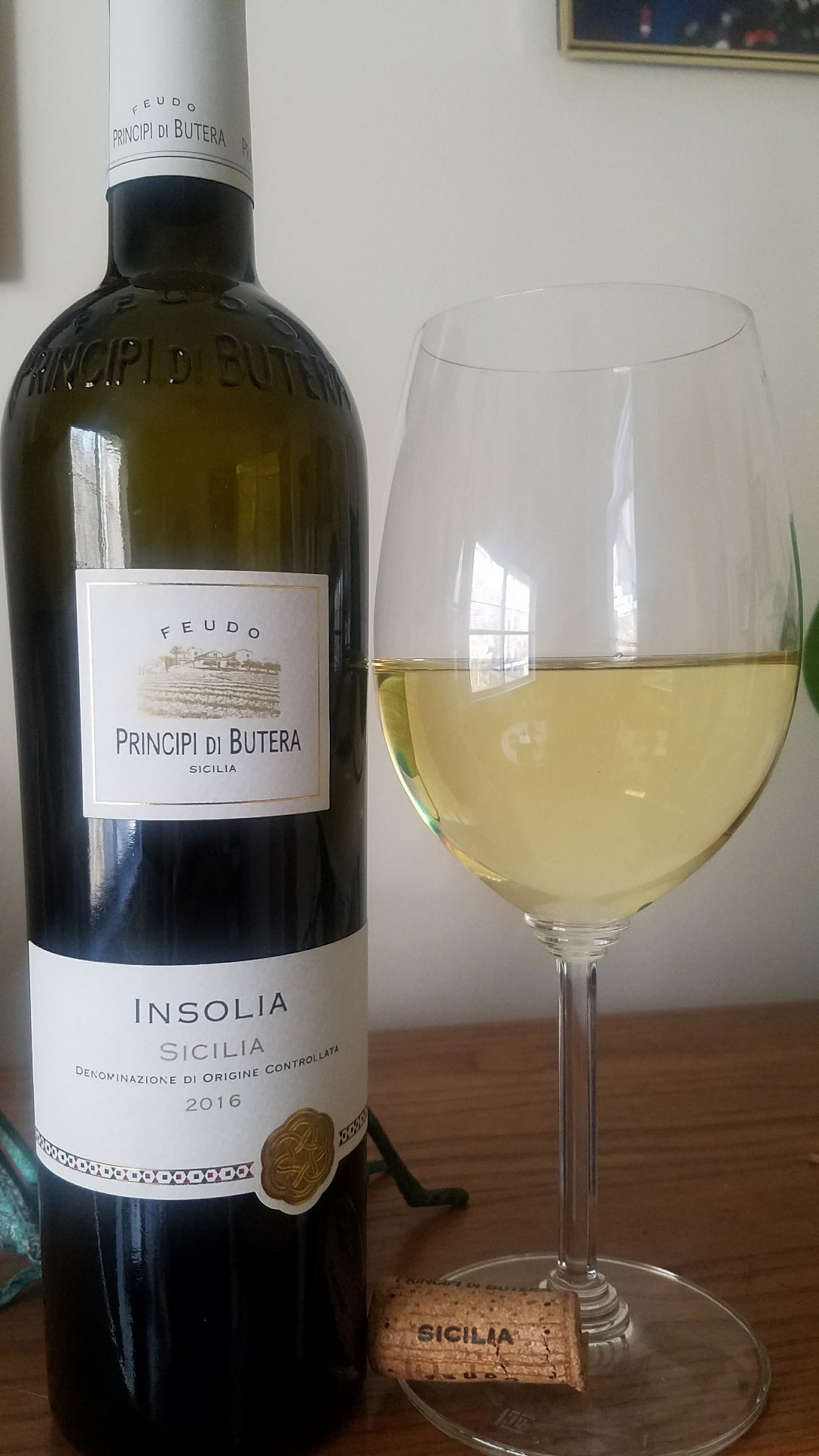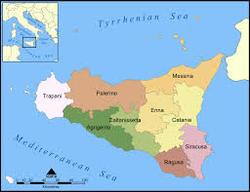 Feudo Principi di Butera's 320-hectare estate is owned by the Zonin family. It is located in the province of Caltanissetta and extends into the ancient lands of Feudo Deliella. To quote Gianni Zonin, "I am proud that our Sicilian estate is a bastion of quality and the rural way of life, an oasis of the traditions which we want to defend". http://www.feudobutera.it

Nero d'Avola is one of the oldest indigenous grapes of Sicily. It is considered the most important Sicilian red and the most widely planted red variety on the island.

The Villa Pozzi 2016 Nero d'Avola DOC is made with 100% Nero d'Avola grapes. The color is deep ruby with aromas of black raspberry, cherry, red plum and spice. This is a full-bodied wine with intense flavors of dark berries, sour cherry, fennel and hints of cocoa and sour cherry lingering on the finish. The wine is fruit forward with soft tannins and is beautifully balanced. Serve with meats, stews and lighter fare as well!
Alcohol: 13%
Price range: $10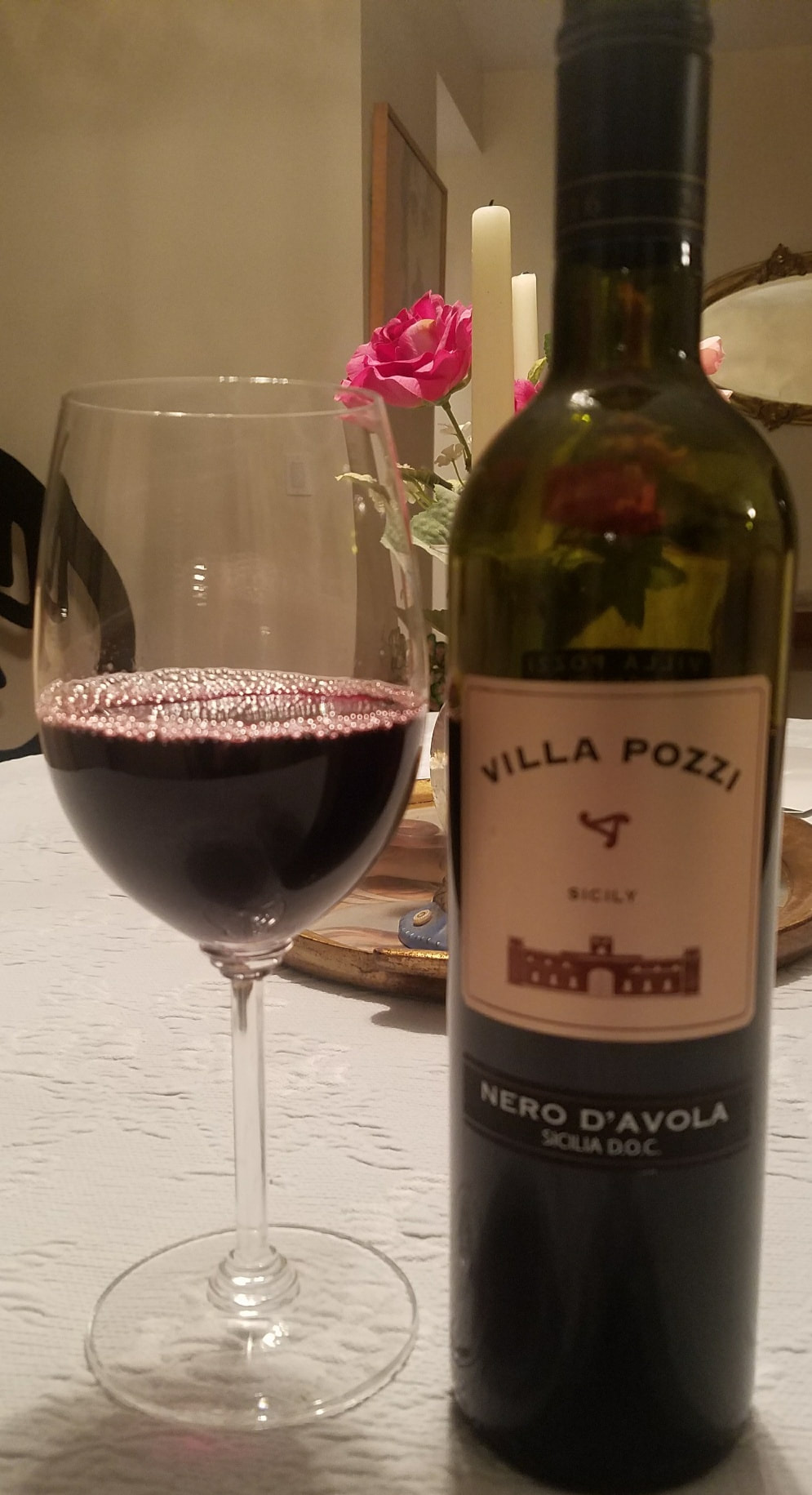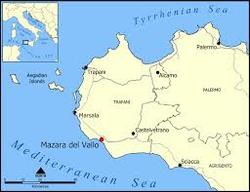 Villa Pozzi vineyards are located in the hills surrounding Marsala, Salemi and Mazzara del Vallo in northwestern Sicily. Daniele Pozzi, owner and the family's fourth generation winemaker says, "When you open a bottle of Villa Pozzi, our hope is to transport you to a cozy Italian villa nestled in a small Sicilian town far away from the busy everyday. It's a leisurely escape from the world outside and a journey of taste that makes any day feel special."
https://www.villapozziwines.com
As I continue to make my way around the vineyards of Sicily, the quality and passion that goes into winemaking is evident in every glass of wine I taste. I'm looking forward to more "tastes of the vine from Sicily".
Cheers!
Penina
To leave a comment or if you have an inquiry, please contact me at
wineknittercomments@gmail.com