While I was in Sicily a few months ago for Sicilia En Primeur 17, I spent a day at a walk around tasting of the 2016 vintages from forty-nine producers. I met many winemakers, listened to captivating stories and tasted an array of wines. While at the tasting, I met Gianluca Saladino, export manager for Fondo Antico winery who "poured" me an introduction to their delicious wines. Although I didn't have the opportunity or time to visit the winery while in Sicily, Gianluca kindly brought Fondo Antico to my doorstep by sending me a variety of their wines when I returned home from my trip.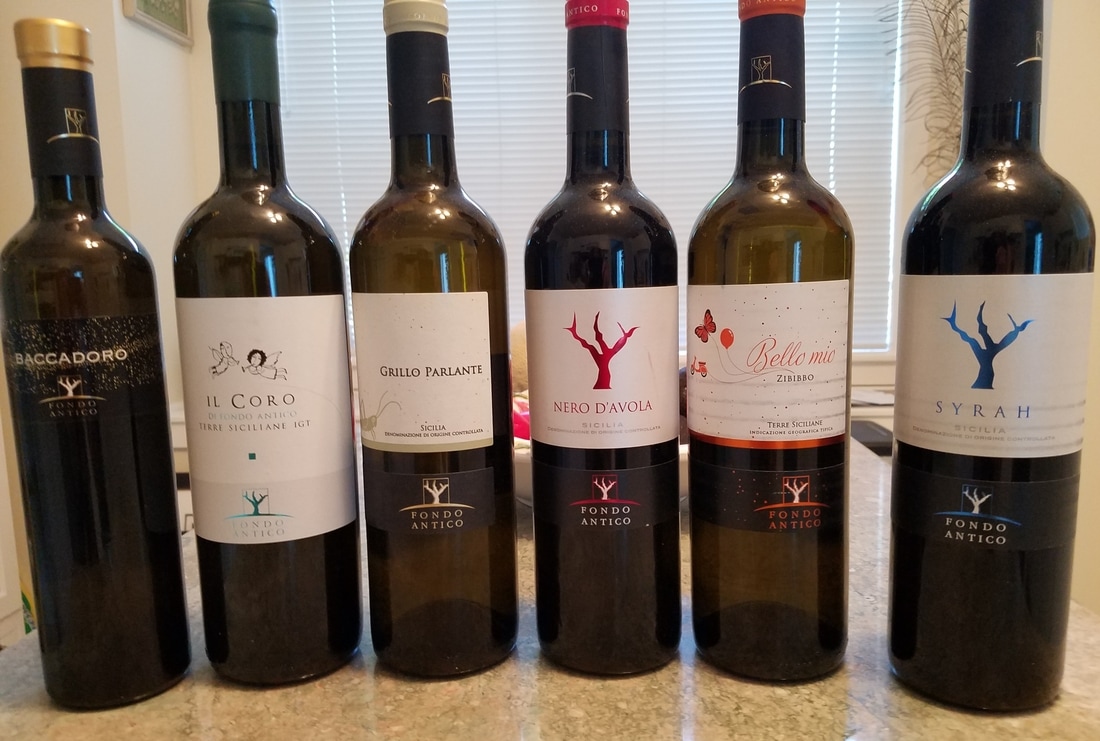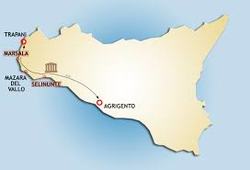 Fondo Antico winery was established in 1995 and is owned by the Polizzotti-Scuderi family that is now in its sixth generation of winemaking. The estate is located in the village of Rilievo, between Trapani and Marsala, in western Sicily. They have 80 acres of vineyards planted with vines such as Grillo, Nero d'Avola, Catarratto, Perricone and Syrah in addition to olive and lemon trees.

Fondo Antico loosely translated means "ancient background" and refers to the winery's history and strong tradition of making wine. Their logo is a branch of Corallium rubrum, (red coral) a local species of the Mediterranean that was considered a symbol for averting evil influences or bad luck and was also a source of local livelihoods between the 14th and 15th century. The coral preserves marine biodiversity and Fondo Antico protects the Sicilian native species and its territory, using eco-friendly practices.

To quote the owner, Giuseppe Polizzotti:
"…with the passing of time, this land has conquered me more and more every day, and I grew so fond of it that I eventually decided to follow in my grandfather's and my father's footsteps, the ancestors who understood that viticulture could be a form of income and livelihood for their families. This strong and generous land has always been suited to viticulture and my love for it brought ​​me to learn the art of winemaking."
Today, I'm going to focus on the Grillo wines, which are Fondo Antico's "calling card".

To recap from a previous story on Grillo:

Grillo, one of Sicily's best known grapes, is found throughout western Sicily and is noted for its citrus flavors, sweetness and mild acidity. Due to the grape's high sugar levels, it is ideal for the production of fortified wines. And now because of the innovation of new winemakers, Grillo has a wide range of styles, from crisp and savory, to structured and mature.


Fondo Antico's Il Coro and Grillo Parlante are both made with 100% Grillo grapes, but they are very different in style.

Il Coro has longer contact with the skins during fermentation and is aged in oak and acacia barrels for six months. Whereas, Parlante is soft pressed, has less skin contact and is aged in stainless steel tanks and in the bottle.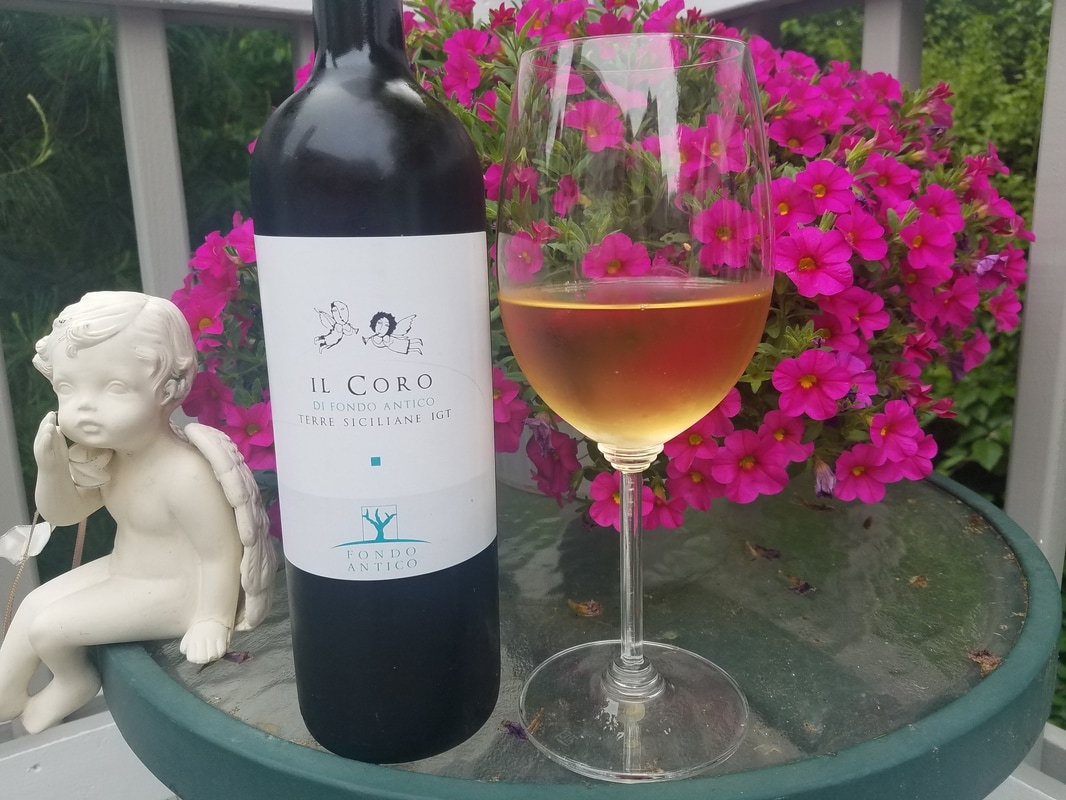 Il Coro di Fondo Antico 2016 is golden in color with enticing aromas of fresh citrus, fruit, spice and subtle hints of wood. The palate offers a creamy texture of apricot, citrus, flowers and hints of tropical fruit giving this wine an unusual richness. Drink as an aperitif or with most any food.
Alcohol: 14%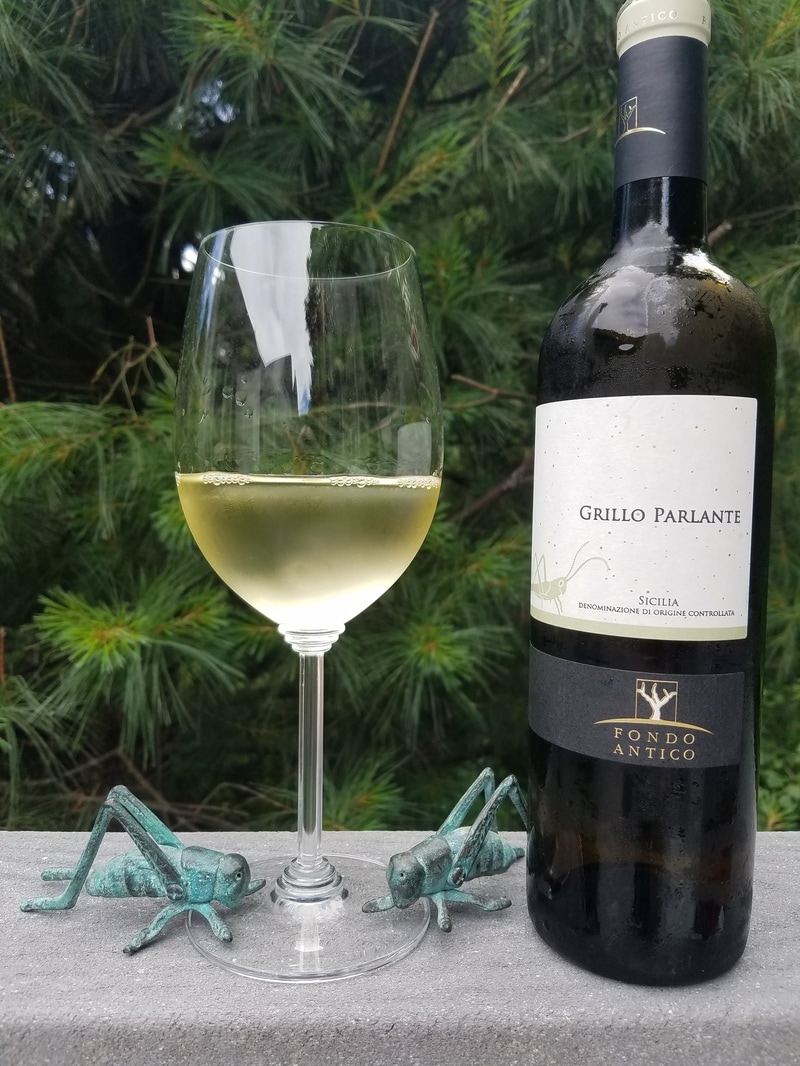 Grillo Parlante 2016 is pale yellow with a lovely scent of fruit, flowers and citrus. The palate is beautifully balanced with layers of citrus, pineapple, pear and hints of lemon zest on the finish. This is a fresh and lively wine that will pair well with seafood, pastas, cheese and fruit. Grillo Parlante translated means "talking cricket". The cricket on the label symbolizes and "gives voice to the flavors of the Grillo cultivar".
Alcohol: 12.5%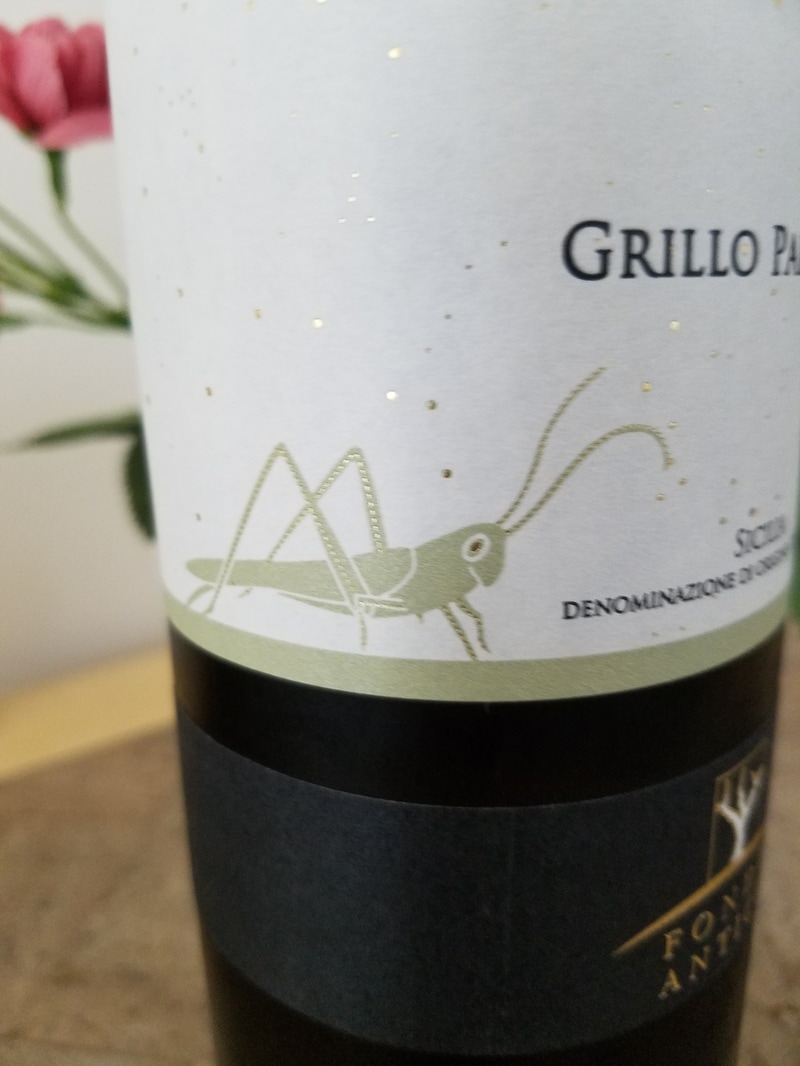 I have four more Fondo Antico bottles to open and much more to share with you about this winery, the winemaker and their collection. Another story about Fondo Antico to follow soon!
Cheers!
Penina
To leave a comment or if you have an inquiry, please contact me at
wineknittercomments@gmail.com