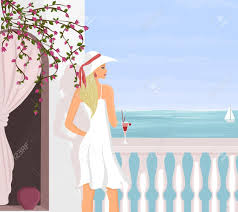 The weather has been beautiful for the last few days and I have certainly been enjoying the lack of humidity. The early evenings have been perfect for enjoying sunset cocktails on the deck or by the pool. Unfortunately, it isn't going to last. The hot and humid weather is returning soon. And with that, I will be watching the sunset from the coolness of indoors with glass in hand.


The weather and depending on what season it is, seems to be a big factor when drinking wine, even though there is no definitive "winter" wine or "summer" wine. The different seasons tend to influence our diet and thus, our choice of wine.

It's all about pairing a wine with the meal…or pairing a meal around a wine. They should complement each other. In fact, on many occasions I have created a meal just to complement a special bottle of wine. The only "rule" that should apply in choosing a wine is that the flavor of food doesn't dominate the wine and vice versa. Because we tend to eat lighter fair in warmer temperatures, we gravitate towards chilled wines that make for a better pairing. The colder months seem to call for bigger and heartier wines to go along with more substantial meals. One of my winter favorites is thick homemade soup and a hearty Cabernet.

There are a wide variety of grapes that make delightful aperitifs and dinner wines in warm weather. This past spring I jumpstarted the season with rosés from vineyards in California, France, Italy and Spain. The grapes ranged from Grenache, Sangiovese, and Tempranillo to Zinfandel naming just a few. I have reviewed many rosés in earlier posts for your perusal. And I still have a few bottles chilling that I will taste and review before the summer's end.

As we segued into the dead heat of summer, the Rieslings, Chardonnays, Sauvignon Blanc, Semillon, Pinot Grigio, Gewurztraminer took over the bottom shelf of the refrigerator. There was an evening or two that I had prepared a meal that demanded a good Pinot Noir or Syrah. But for the most part a clean, crisp white wine is the most appealing in hot weather, especially when it is served well-chilled. Simply refreshing! And let's not forget about sparkling wines and ice wines that are welcome in any type of weather!

In another two months, the leaves will start changing color and thoughts will drift to fall menus and selecting more full-bodied wines such as Rioja, Barola, Pinot Noir, Sangiovese and Cabernet Sauvignon. As we start donning more layers of clothing, the desire for warm, rich red wines will be very gratifying. And, alas, the chilled wines will patiently wait for a balmy winter's day to be uncorked.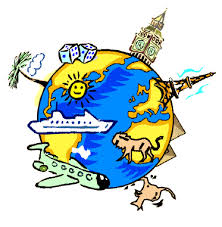 Remember that there is no hard and fast rule with drinking red or white wine. It is truly a function of what you have a craving to open. No judgment here. So, pick a grape, a country and uncork an adventure!

Cheers!
Penina