Having recently received a delightful lineup of wines from New Zealand, I thought it would be fun to "fly" over there and check out the wine scene.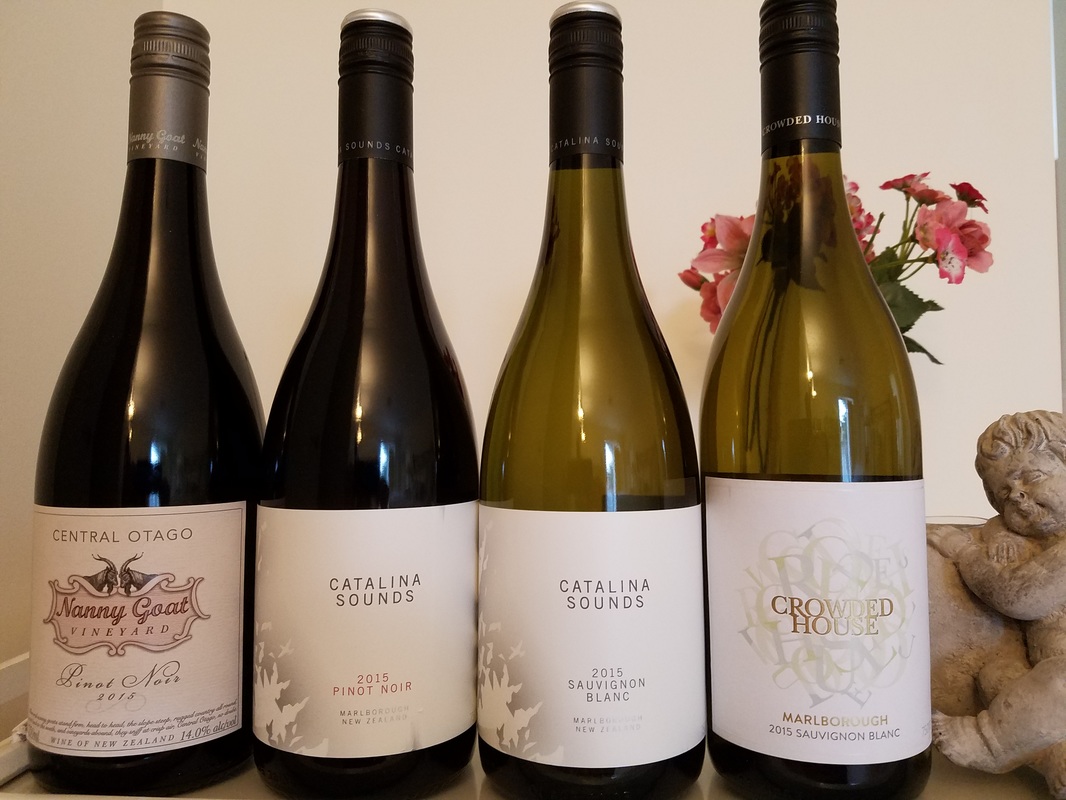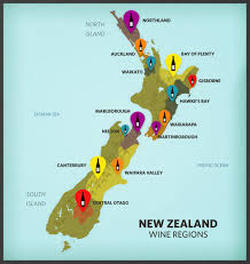 New Zealand is an island nation comprised of two islands (North and South) in the southwestern Pacific Ocean that extends 1000 miles with eleven wine regions ranging from sub-tropical Northland to the world's most southerly grape growing region Central Otago. Vineyards profit from the maritime climate with long hours of sun and cool nights. In fact, no vineyard is further than 80 miles from the ocean. According to stats from WineInstitute.Org, for the year 2014, New Zealand produced about 1.13% of the world's wine and ranked #15, with France, Italy and Spain leading the pack. Although New Zealand wine production might be low, an impressive collection of varieties and styles are making their presence known.

New Zealand has been making wine since the 1800s, with the oldest existing vineyard being established in 1851 by French Roman Catholic missionaries at Mission Estate in Hawke's Bay. There are many grape varieties found throughout the wine regions such as Sauvignon Blanc, Chardonnay, Pinot Gris, Riesling, Gewurztraminer, Pinot Noir, Cabernet Sauvignon, Merlot and Syrah.


Catalina Sounds is a small estate located in the Marlborough region, which is the largest wine region in the country. Marlborough region occupies the northeastern corner of the South Island. Eighty percent of New Zealand's Sauvignon blanc is grown in Marlborough, followed closely by Pinot Noir and Chardonnay. Many critics believe that Marlborough produces some of the world's best Sauvignon blanc.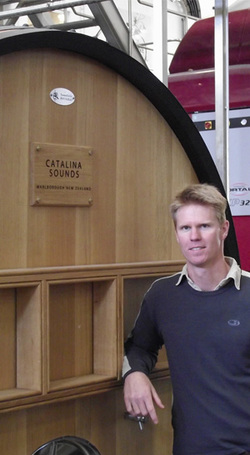 Peter Jackson is Catalina Sound's wine maker and his philosophy is simple: "Source outstanding fruit from exceptional vineyard sites. I believe the most critical decision a winemaker makes is deciding when to pick. Once harvested, my role is to simply steer the fruit in the right direction in order to best express the vibrant fruit flavors that Marlborough is renowned for while respecting the subtle differences of each site".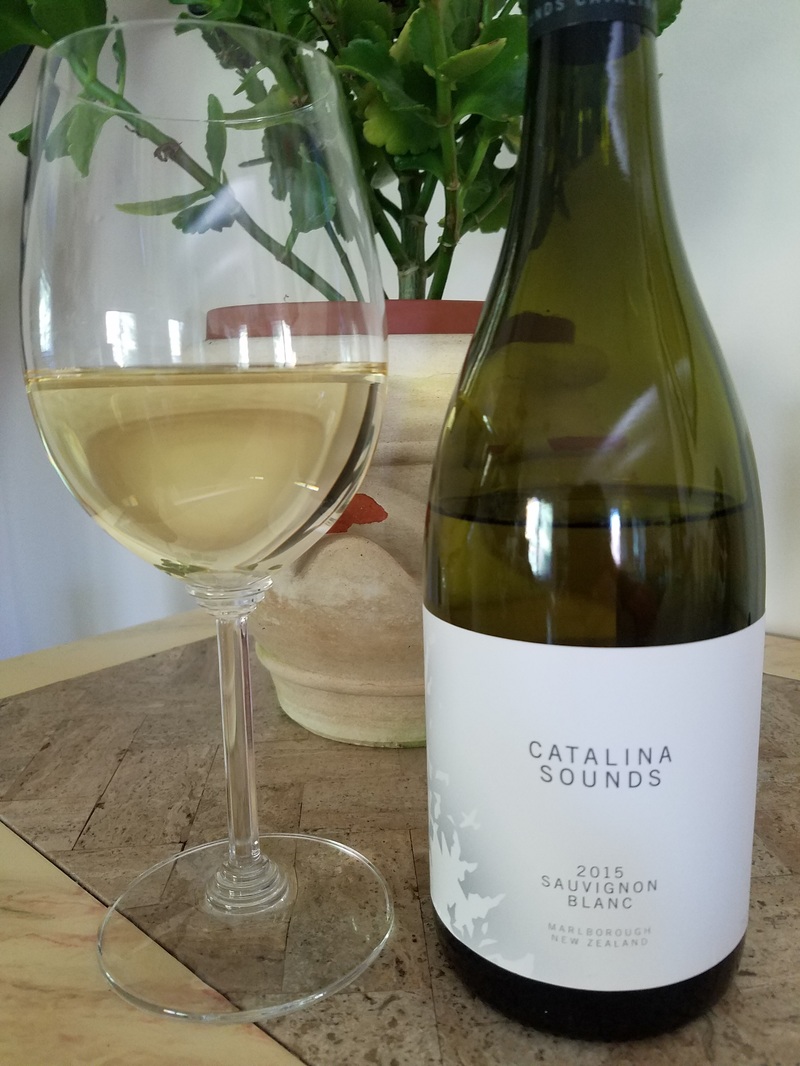 Catalina Sounds 2015 Sauvignon Blanc is primarily sourced from Catalina's "Sound of White" vineyard situated in Waihopai Valley. This is a beautiful and very friendly wine! The color is pale straw with enticing aromas of tropical fruit, peach, citrus and herbs. The palate offers layers of stone fruit, citrus, apple and floral notes. Nicely balanced with "juicy" acidity, the finish is dry and long. This wine would pair well with a variety of appetizers, light fish, cheese & fruit or on it's own!
Alcohol: 13%
SRP: $16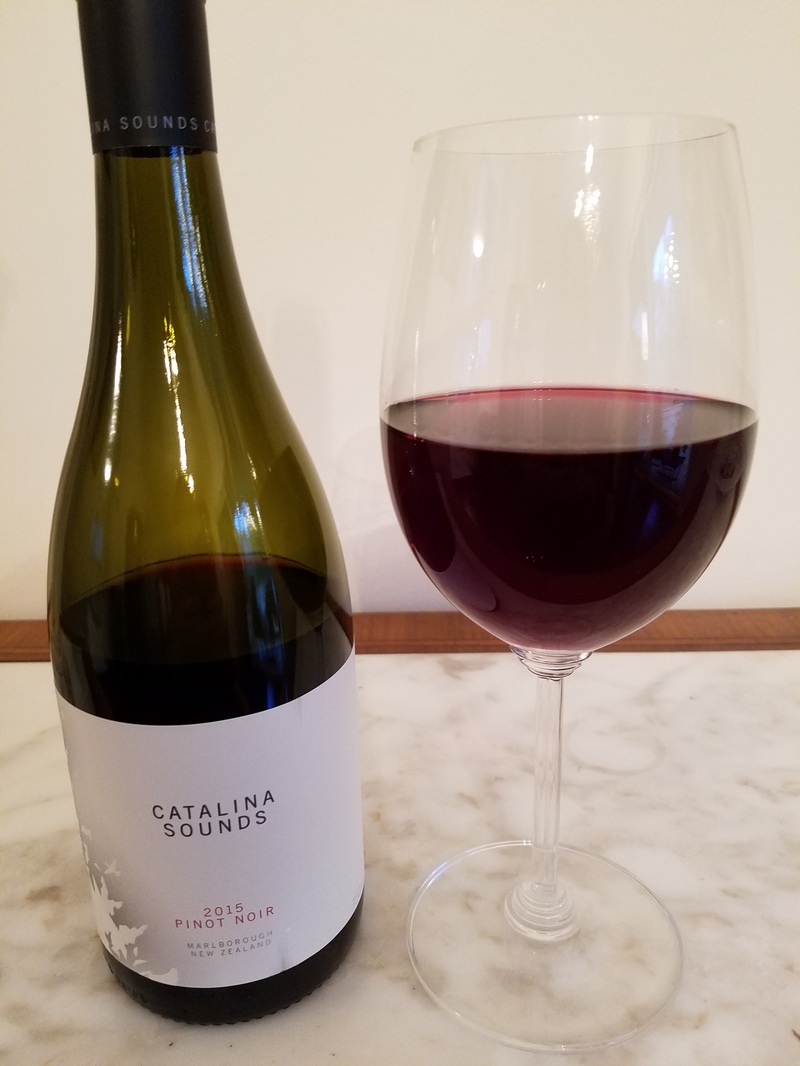 Catalina Sounds 2015 Pinot Noir is sourced from Sound of White vineyard in Waihopai Valley and the Clayridge vineyard in Omaka Valley. Dark ruby in color, delicious aromas of sweet and sour cherry, earth and spice greet the senses. The palate is a lovely blend of berries, cherry, plum, spice and hints of oak followed by a long finish of lingering herbs and spice. Medium-bodied with a silky mouth-feel and soft tannins, this is an ideal wine for meat, poultry and hearty stews. It completed the Pumpkin Red Lentil Chili I made the other evening. The wine soothed the fire on my palate while adding another great taste sensation!
Alcohol: 13%
SRP: $19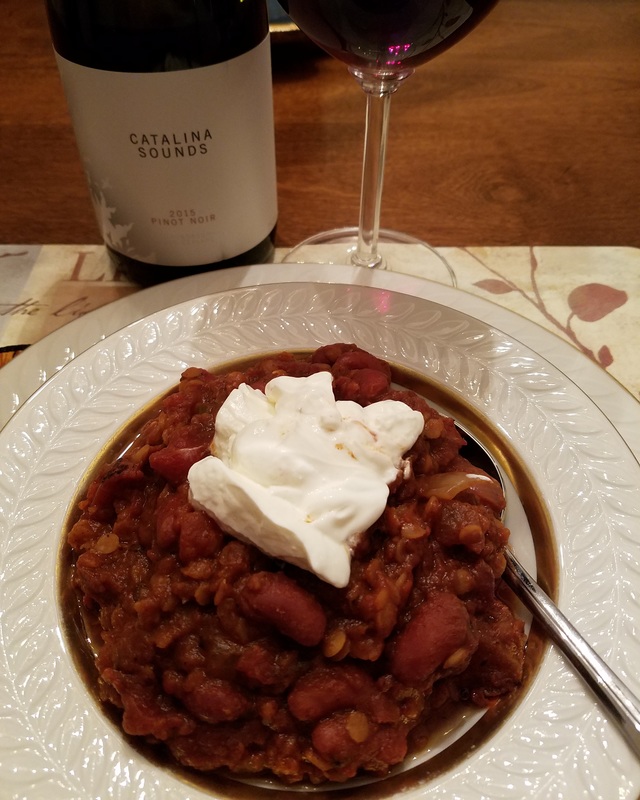 My next post will be about Crowded House and Nanny Goat Vineyards. See you in New Zealand again soon!

Cheers!
Penina