A few weeks ago I opened a bottle of Concha y Toro Gran Reserva Serie Riberas Malbec 2014 from Chile. I intended to give a "shout out" to this expressive wine, but days got away from me and I never got around to writing about it. And then, yesterday I received several bottles of Malbec from Chile and Argentina. One of the bottles was a Concha y Toro Gran Reserva Malbec 2016. So, I thought it would be interesting to compare the 2014 and 2016 vintages.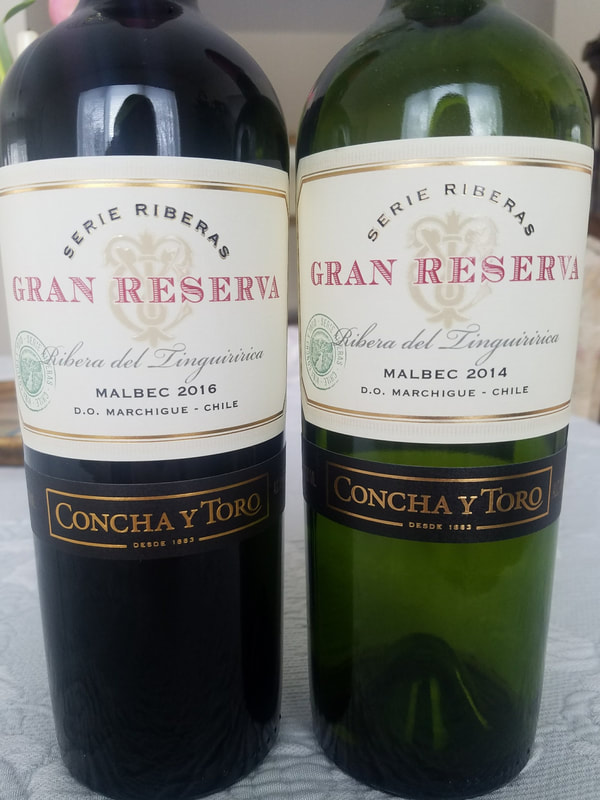 The Gran Reserva Serie Riberas is also known as "Riverbank Series". These are single-vineyard wines grown close to one of Chile's major rivers, the Rapel, Cachapoal and Tinguirica. The Malbec vineyards are planted on the south bank of the Tinguirica River. The Palo Santo Vineyard is located 180 meters above sea level. The climate is Mediterranean with an extended dry season and the river and coastal breezes influence the temperature.

Marcio Ramírez is the chief winemaker for the Gran Reserva Serie Riberas.

Gran Reserva Serie Riberas Malbec 2014 is made with 90% Malbec and 10% Syrah. The color is deep purple with tantalizing aromas of dark fruit, dark plum, blueberries, blackberries and spice. The palate is layered with dark berries, dark plum, hints of blueberries, nutmeg, pepper and dark chocolate. This wine has a beautiful concentration of flavors and is full-bodied with soft tannins.
Alcohol: 14%
SRP: $17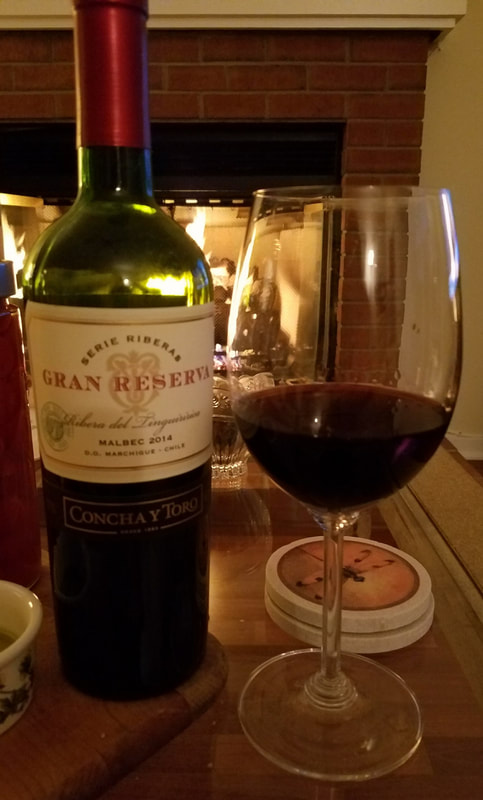 Gran Reserva Serie Riberas Malbec 2016 is made with 85% Malbec and 15% Merlot. The color is dark purple with concentrated aromas of blueberries, plum, spice, pepper and hints of floral. The palate offers lush dark fruit, black cherries, plum and spice with a long finish of pepper and sour cherry. It is medium-bodied with soft tannins.
Alcohol: 13.5%
SRP: $17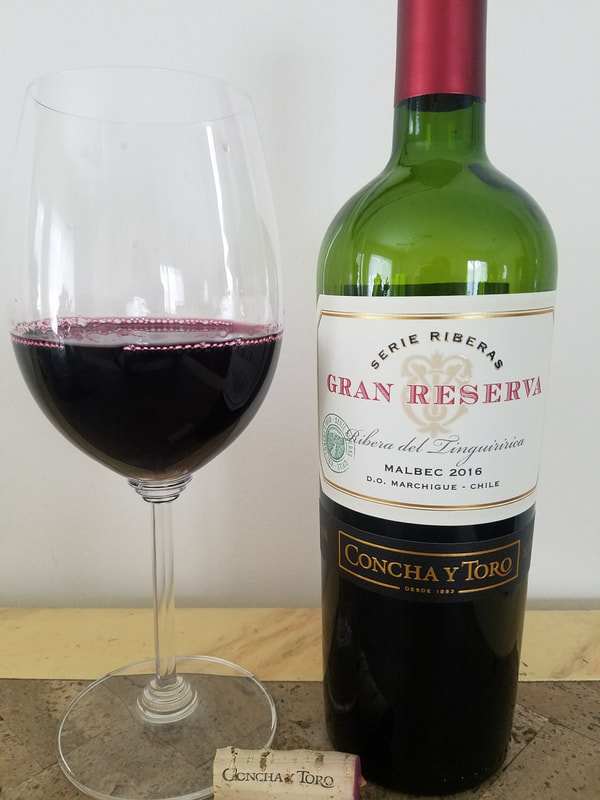 The 2016 vintage has a tad more spice and has earthiness, but both vintages are easy to drink and they will pair well with many foods.
Until next time!
Cheers!
Penina
To leave a comment or if you have an inquiry, please contact me at
wineknittercomments@gmail.com