Situated in the heart of Prosecco DOCG are the hills of Santo Stefano di Valdobbiaden where some of the best Prosecco is produced.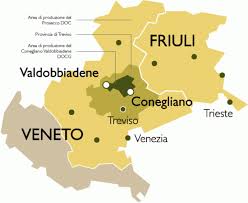 Valdobbiadene is a town in the province of Treviso, Veneto, in North-east Italy. It is considered the heart of the world of Prosecco. Glera grapes grow in abundance here exposed to a temperate climate with soils of clay, limestone, marl and marine sandstone, which make an ideal stage for producing this sparkling wine.

Val Divina is located in the hamlet of Santo Stefano Valdobbiadene. The Adami family has its roots in the hamlet dating back to the great-great- grandfather Abele who is said to have produced the first "Vin Col Fondo" in the district. The Col Fondo style is sparkling wine that finishes fermenting in the bottle. In the early 1970s, Abele's nephew Abel and his wife Elisa founded a small farm in the hamlet called Valdivina.


Val Divina Prosecco DOC Treviso is an extra dry sparkling wine. It is made with 100% Glera grapes. The Charmat method is used to make this wine in which secondary fermentation takes place in steel autoclave tanks. The wine is light yellow with aromas of soft fruit, floral and citrus. It has a beautiful creamy and frothy mouthfeel with delicate flavors of pear, apple, pink grapefruit and stone fruit. This a fresh and engaging sparkling wine. Serve with light pasta, simple cheese or drink as an aperitif.
Alcohol: 11.5%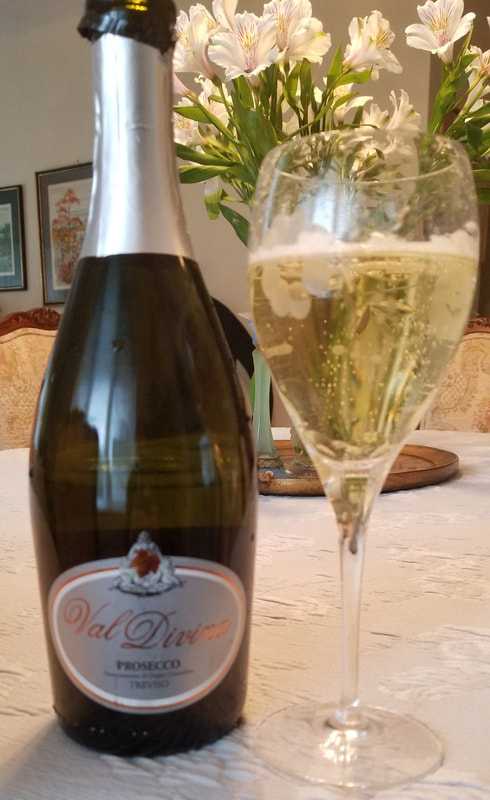 I have more Prosecco to taste and share with you in the coming weeks. Stay tuned!
Cheers!
Penina
To leave a comment or if you have an inquiry, please contact me at
wineknittercomments@gmail.com