The heat and humidity were relentless this weekend and mercilessly attached itself to every fiber of my being. As the sun finally made its way slowly over the horizon on Saturday evening, my thoughts turned to opening a cool and refreshing bottle of wine. Thankfully, I always keep several bottles in the refrigerator and my choice on this sultry evening was easy. I opted for the 'Nik Weis Selection' Urban Riesling.

Nik Weis, proprietor and winemaker, is the third generation to run Weingut St. Urbans-Hof, which was founded by his grandfather, Nicolaus Weis, in 1947. The estate is named after St. Urban, the patron saint of vineyard workers and winemakers. Located in the Mosel Valley, in an area called Leiwen, St. Urbans-Hof is considered one of Germany's premier estates with 40 hectares of vineyards.

Nik created 'Urban' a few years ago, using grapes sourced from nearby non-estate blue slate vineyards of excellent quality. The blue slate soil retains heat from the sun, protecting the vines in this cool climate region. And, the stony slate gives the Urban Rieslings a unique and delicate balance of acidity, minerality and juicy sweetness.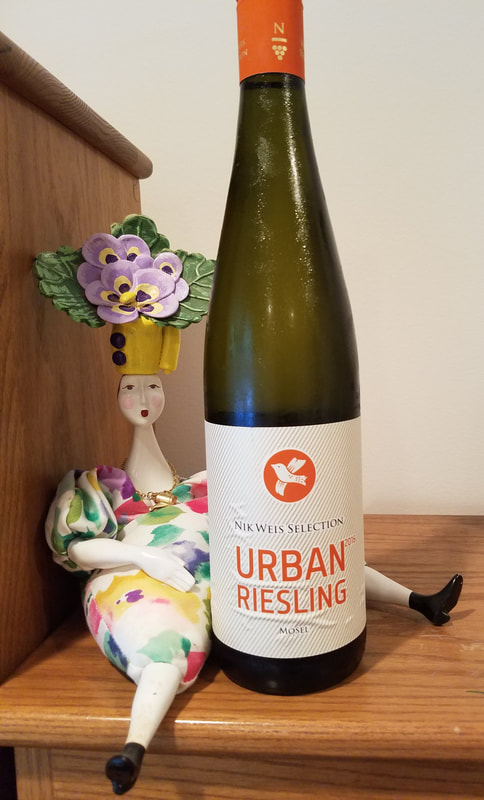 The 2016 Urban Riesling made me sit up and pay attention. This is a lively wine! It is the color of pale straw with inviting aromas of apple, lime, pear, pineapple and floral notes. The palate offers succulent flavors of peach, pear, lime and green apple with subtle hints of blue slate that blend beautifully, leaving a very pleasant and mid to long finish. The Urban Riesling is perfectly balanced, refreshing and graceful with just the right amount of sweetness. I served it as an aperitif, but needless to say, this wine is food friendly and can be paired with many types of cuisine.
Alcohol: 10%
SRP: $15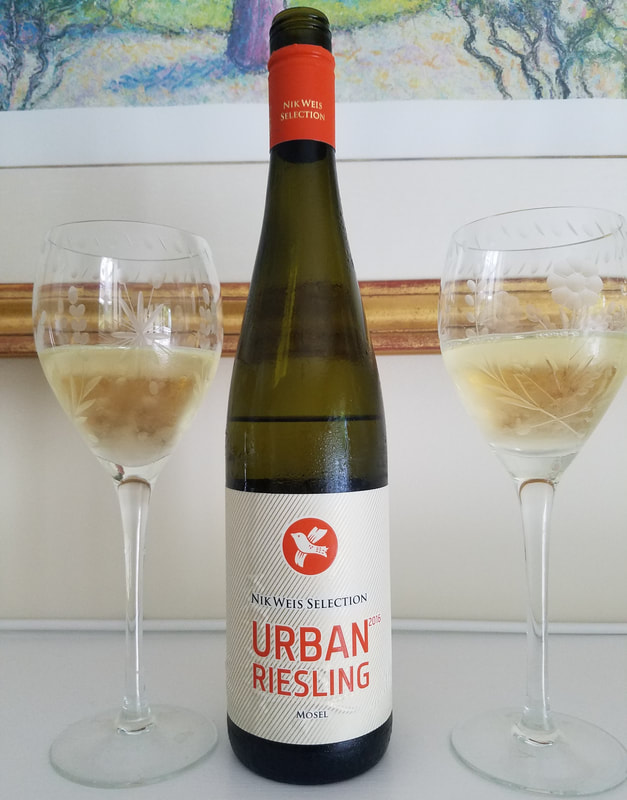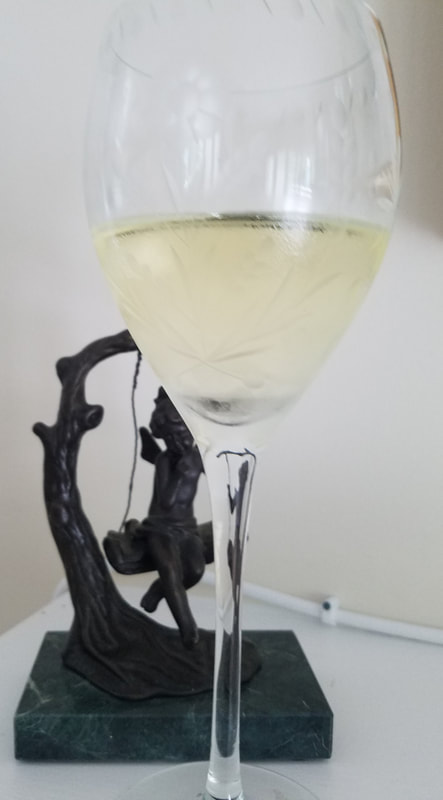 I need to stock up on more Urban Rieslings! Yummy!

Cheers!
Penina