Every now and then I get a craving for Sangiovese wine. And the other evening, that craving struck like a bolt of lightning. Lucky for me, I had a bottle of Sangiovese di Toscana IGT 2009 Podere Scopetone tucked away in my "wine cellar".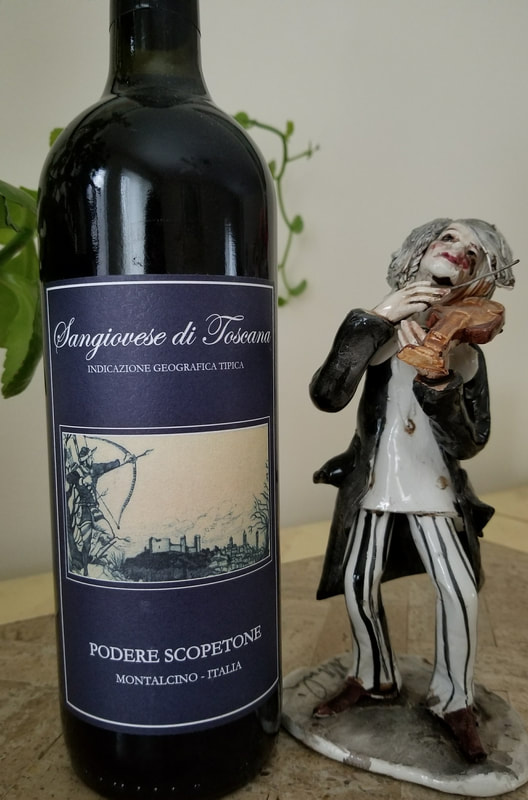 Sangiovese grapes are the most widely planted varietal in Italy. The skin of the Sangiovese grape is thick and the wines tend to be more savory than sweet. Depending on where the grapes are grown, climate and soil being a factor, Sangiovese can deliver a wine that is fruit forward with bright acidity and high tannins or lean towards earthy with herbal notes. It runs the gamut of descriptions, but one of Sangiovese's trademarks is its cherry flavors.

Podere Scopetone winery is located in Scarnacuoia, just below the town of Montalcino overlooking Montosoli.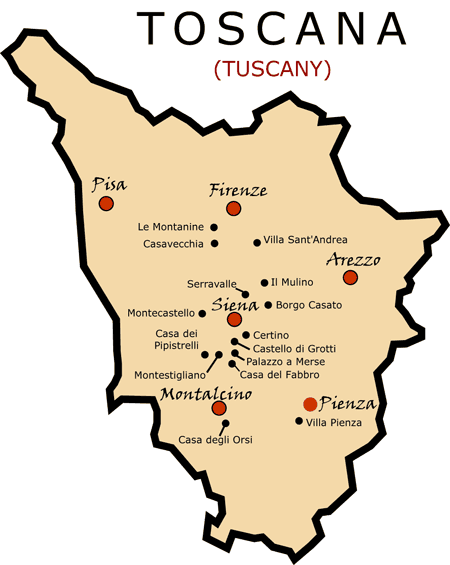 The winery location is noted for being where Ferruccio Biondi Santi first planted Sangiovese grapes in the 1870s. Podere Scopetone began its foray into winemaking in 1978, when Federico Abbarchi, a Milanese pilot, planted vineyards. The first bottled wines were produced in the 1980s. When Federico died in 2007, Loredana Tanganelli (a passionate beekeeper) and her husband Antonio Brandi (a viticulturist) became partners with Federico's widow, Angela Abbarchi. Soon after, the couple became the owners of the winery. Together with their own vineyards and later expansion, the couple produced their first vintage of Brunello in 2009. Podere Scopetone is organic with a sustainable farming practice. In addition to the grapes, it is important to keep the bees safe! A new cellar was completed in 2015 and they are in the process of becoming certified organic. Luca Felicioni, agronomist and Maurizio Castelli, oenologist are part of the winemaking team.

Photos courtesy of Podere Scopetone

Sangiovese di Toscana IGT 2009 Podere Scopetone is 100% Sangiovese Grosso made from the vineyards in Montecucco. The color is ruby red with delicate aromas of cherry, red berries, floral and hints of leather. The palate offers cherry, plum, strawberry, spice, peppery tones and a trace of vanilla. This is a lively, dry, medium-bodied wine with medium tannins.
Alcohol: 14%
SRP: $15.99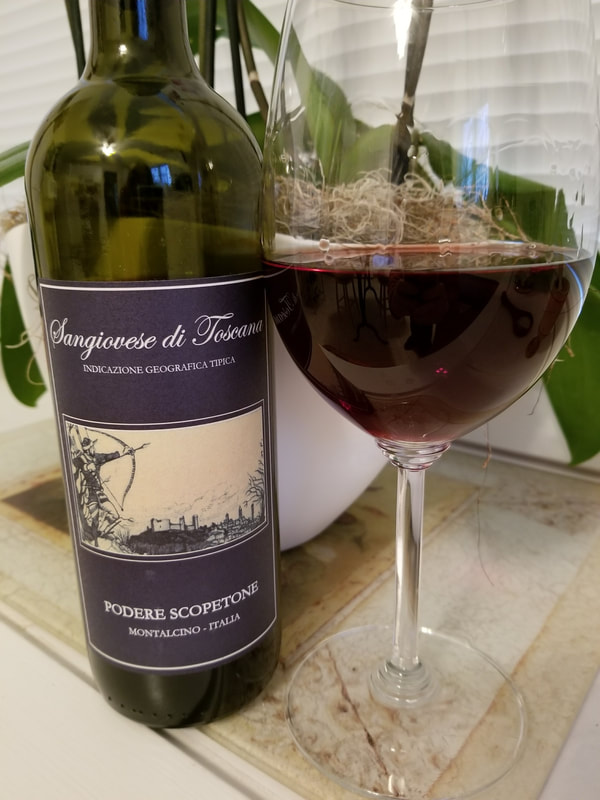 This is a food friendly wine and will pair well with a multitude of dishes. I served it with baked salmon, roasted potatoes and beans. Quite yummy!