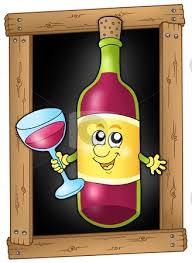 Let's just forget about all the things I did or didn't do yesterday and get down to the nitty gritty of what wine I opened last night.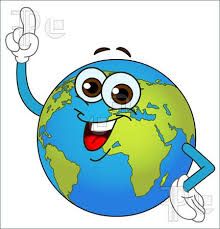 When one thinks of 1983, Sally K Ride, the first US woman astronaut in space might come to mind. Or that Ronald Reagan was president, Baltimore defeated Philadelphia in the World Series, and the compact disc arrived to put the vinyl record into a steep decline.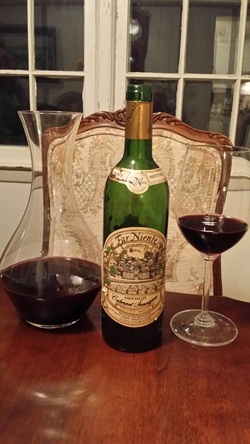 Last night a 1983 Far Niente Napa Valley Cabernet Sauvignon was all I thought about. The cork came out with ease, which was a good start. The color was deep ruby. On the nose it had undefined fruit and oak. As it opened I tasted cherry, anise and oak. It was velvety and extremely smooth with a long finish. It was a truly enjoyable experience and a pleasure to share it with another wine enthusiast!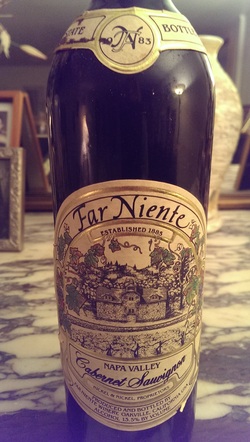 I am including a close up photo of the label, which I think is one of the most beautiful wine labels ever! Stained glass artist Tom Rodrigues designed it. Kudos to you, Tom! For more info on the winery, visit:
http://farniente.com
Have a happy start to your weekend!

Cheers!
Penina