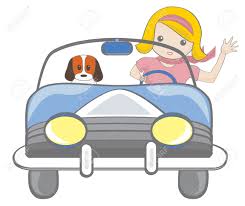 I went AWOL, but I'm back!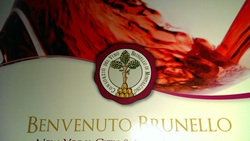 I went to a great Italian wine tasting event yesterday. Over 40 renowned wineries from Montalcino were represented. In addition to its five star (highest rating) vintage 2010 Brunello Di Montalcino, we tasted their Brunello Di Montalcino Riserva 2009, Rosso Di Montalcino and so much more!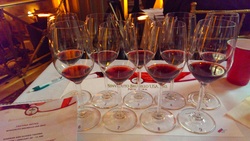 I started my day with a very informative seminar of the Montalcino region and it's history. I tasted amazing 2010 wines from nine vineyards.

After the seminar, I did a walk around tasting. I must admit that I didn't get to all 44 booths, but I certainly got to the majority of them! I will give you my reviews over the next few weeks.


I'll start with SassodiSole Vineyard, Roberto Terzuoli. I tasted three of his wines, Brunello di Montalcino 2010, Brunello di Montalcino Riserva 2007 and Rosso di Montalcino 2012. They were all very good. The Riserva 2007 was a stand out. It had spices and fruit on the nose. Dark cherries, spice, a hint of pepper and pronounced tannins were on the palate. Visit their website for an interesting history!
http://www.sassodisole.it/en/azienda
Happy Wednesday!

Cheers!
Penina