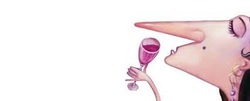 My intention on today's post was to continue reviews from the wine tasting I attended a few days ago. It will have to wait until tomorrow.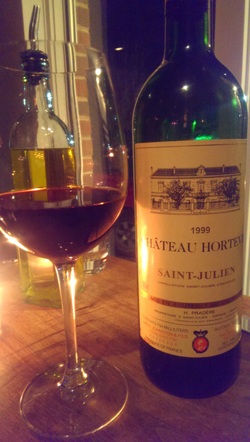 Last evening, I shared dinner and a wonderful bottle of wine, courtesy of my friend. The wine was a 1999 Château Hortevie Bordeaux Blend from Saint-Julien. It was 70% Cabernet Sauvignon, 25% Merlot and 5% Cabernet Franc. The wine was the color of rubies with berries and wood on the nose. The flavors were rich with dark cherry, plum and spice. It was silky, soft and elegant on the palate. And, it was good to the last drop. A big thank you to my friend for his excellent selection!


I must run…business awaits...lunch with a friend…then more business!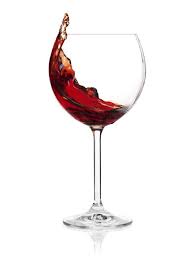 Happy Thursday!

Cheers!
Penina