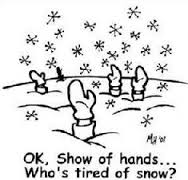 I woke up this morning to snow…again! Hopefully, we will only get an inch or two. I'm ready for warm days and sand between my toes!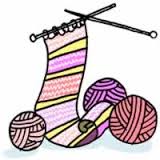 I'm going to transcend my "warm" thoughts into knitting something for spring/summer. As soon as I can find a window, I'll sketch a design and begin the project. Let's hope it isn't spring by the time I finish it!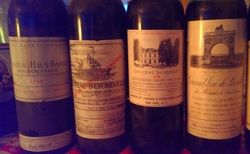 Last evening a friend and I opened one of these vintage wines to celebrate my upcoming 200th post. I'll share what we chose with you tomorrow!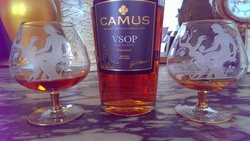 My evening ended with a little Camus VSOP cognac. I have reviewed Camus several times…most recently on January 14th, Day 182. If you haven't already read it, please check it out.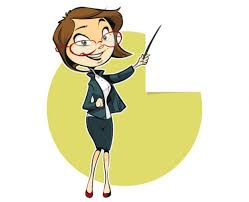 Some interesting facts about Cognac:

Cognac is a particular type of brandy that is named for the town and surrounding area of Cognac, France.

All Cognac is brandy, but not all brandy can be considered Cognac.

For a brandy to be called Cognac, it must be made from specified grape varieties grown in the AOC, double-distilled in copper pot stills and aged at least two years in Limousin or Tronçais oak barrels. Cognac must be at least 40 percent alcohol.

Cognac is primarily made from Trebbiano grapes or Ugni Blanc in French.

Folle Blanche and Colombard are white grape varieties that are also used in the production of cognac.

Cognac is France's 2nd largest export product!


Happy Thursday!

Cheers!
Penina