After a routine workday, a friend stopped by last evening for an "after work/early evening" drink. As fate would have it…or not, I tripped over one of the many piles of things that I'm giving away and ended up icing my knee along with my drink. Good thing he was there to scoop me up!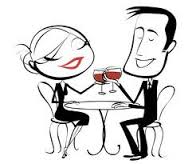 As I mentioned yesterday, my "wine tasting" evening on Tuesday ended with a vintage wine. It was a 1986 Porta Della Pietra from Greve in Chianti. Producer: John Matta. Written on the label is "Vino da Tavola Toscano", which means "table wine" in Italian and represents the most basic level of Italian wine. However, this category held some prestige back in the 1970s and 1980s. Top-quality wines were produced under this title, but it doesn't hold true today.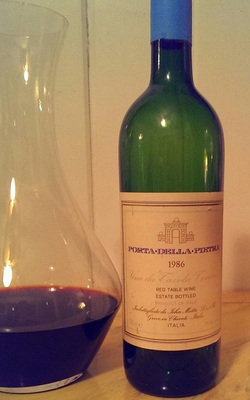 So, with great anticipation, the bottle was opened and the wine decanted. The wine was made from 75% Sangiovese and 25% Cabernet. It was a dark garnet color and quite impressive for it's age! Aromas of fruit and spice gave way to red berries, fennel and earth on the palate. After an hour of opening, the wine held up very well. There was a velvety mouth feel and lots of fruit that contributed to a long finish. And the best part is that I have another bottle in my "wine cellar"!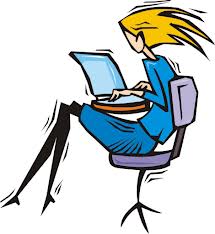 I tried in vain to search for the vineyard. It is probably gone or exists under another name today. However, I did find the producer, John Matta, who now owns Castle Vicchiomaggio in Greve and is making wine! Hmmmm….


Have a super Thursday!

Cheers!
Penina