I sailed through yesterday with meetings, closing a deal and tasting a wine here and there.



In the late afternoon, I had an opportunity to taste a very nice and refreshing rosé, which I failed to remember the name of. (oops) However, it certainly wet my appetite for the bottles of rosé that I have in my refrigerator. I can't wait for that perfect sunset to sit outside and share a glass.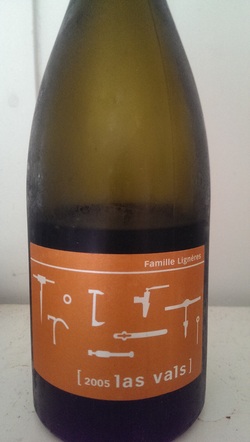 In the early evening I opened a bottle of Famille Ligneres 2005 las vals . I reviewed this wine last year. Here is what I said: "This delightful wine is made from 80% Roussanne, 10% Grenache gris and 10% Vermentino. It had a yellow to gold color with a soft aroma of peaches and a light floral essence. Apricots, spices and a hint of honey on the palate." Check out their website and story at http://www.familleligneres.com/story.html.


Happy Friday!

Cheers!
Penina