In between tasting Chardonnays, Rosés and Rieslings, I found myself knitting a summer shawl the other day. The grapes inspired me!


I call this shawl "Island Ribbon". I love to give names to my one of a kind pieces. The yarn is a combination of cotton and vicose. The wooden beads are handmade from Africa. The shawl is light and airy. It can be worn with just about any summer outfit. Click on the photos for a closer look!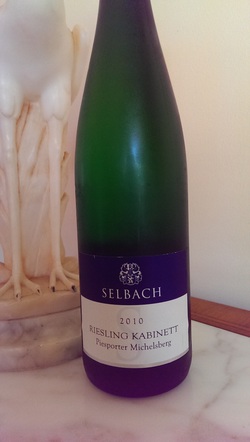 I toasted my finished piece with a glass of 2010 Selbach Riesling Kabinett Piesporter Michelsberg leftover from my party. The wine was also light and airy! And the opened bottle held up very well in the refrigerator for a few days! It still had a floral and apple aroma with apple and pear on the palate. Delicious!


Enjoy Wednesday!

Cheers!
Penina