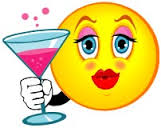 I was invited for pre-sunset cocktails and dinner at a friend's home last night. My friend and I arrived well after the rain had stopped. The sun made an appearance making the last of the raindrops sparkle on the blades of grass. We sat outside and enjoyed delicious Grey Goose martinis while the birds and music serenaded us.


Normally, I would segue into the wine that was opened with dinner. However, I was more focused on the incredible balsamic vinegar that was mixed into the salad.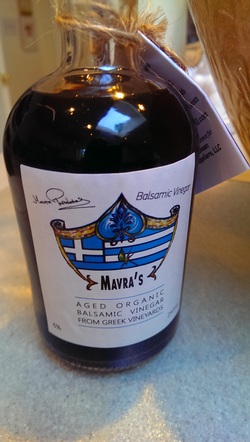 It is organic balsamic vinegar called Mavra's. This 5 year aged vinegar comes from Mavra Papadatos family farm in Greece where she also produces olive oil. The aromas and flavor of the vinegar were rich and savory. I was told that some people just pour it into a glass and drink it! I was imagining it drizzled on my homegrown cherry tomatoes and basil with some mozzarella. Yum!


I'll catch up with some wine reviews tomorrow or Monday.

Have a great Saturday!

Cheers!
Penina