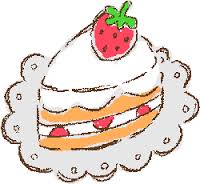 In between negotiating deals yesterday, I took a little time to honor a friend and colleague's birthday. Although it was too early to have champagne, we devoured the most incredible strawberry shortcake. And, I was delighted to learn that the cake came from a bakery around the corner from where I live.


As the workday came to an end, my goal was to make a beeline for the pool and work off the cake. However, a few friends ran interference and invited me to celebrate the "blue moon". I assumed that included a great bottle of wine…I was wrong.

My friend, who follows my blog daily, saw my recent post about beer. Having a great sense of humor, he decided that there was no time like the present to start me down the path of tasting beer. Hence….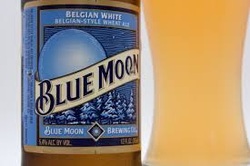 I was introduced to Blue Moon Belgian White. The beer is a Coors product made from white wheat, oats, Valencia orange peel and coriander. I will elaborate on the last ingredient later. The color was orange, bordering on copper. The aromas were orange, spice and dough. I immediately tasted oranges with undertones of spice and wheat. It was quite interesting and not like any beer I've ever tasted.
http://www.bluemoonbrewingcompany.com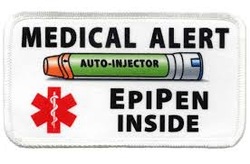 Fortunately, I only had a few sips of the beer, because 20 minutes later my palms started itching and I started coughing. I knew I was having an allergic reaction, but couldn't imagine to what. My friend went on line and discovered that I had just ingested coriander, a life threatening food allergy of mine. Great! I popped a few Benadryl, refusing to even look at the Epipen. The rest of my evening was spent drinking water and watching everyone else drink wine. My exploration into beer tasting is on hold for now. However, the full moon was beautiful!

Happy Saturday!

Cheers!
Penina