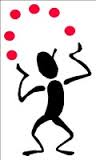 It's already Thursday and I'm still trying to catch up with everything. It's a juggling act at best!


On "Day 80", September 6th, 2014, I posted a quick review of 1988 Chateau Coufran Haut – Médoc. I remember how impressed we were that it had held up so well throughout the years considering it was not stored under the most ideal conditions.


When my friend came over for dinner on Tuesday evening, he asked if we might open my last bottle of 1988 Chateau Coufran Haut - Médoc. And so, a year later, as we swirled and sipped, we were again awed as to how well this wine stood the test of time! It was better than the first bottle.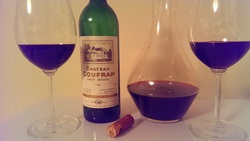 The cork was solid and came out with ease. It was decanted, with no visible sediment, which is unusual for a wine of this age. The color was dark brick red with aromas of cherry and dark berries. The wine was soft and uncomplicated with gentle flavors of cherry, pomegranate, a hint of spice and licorice. As the wine continued to open up over the course of the evening, the fruit became a bit bolder on the palate. The finish was medium. It was an exceptional wine for its age.

http://www.chateau-coufran.com

The 76 hectare vineyard is situated on the Left Bank close to St. Estephe. The vineyard, which dates back to the mid 1700's, was originally planted with Cabernet Sauvignon. The Miaihe family purchased the property in 1924 and in the early 1930's they ended up ripping out most of the Cabernet vines and planting 85% Merlot and 15% Cabernet grapes in the vineyards. This is quite unique for the Haut - Médoc. I would love to taste their more recent vintages as a comparison to the 1988 bottle.




Have a great Thursday!

Cheers!
Penina