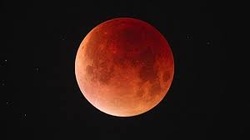 I need to catch up with my wining and dining this past weekend. However, I have to address the festivities of last night. It was the Supermoon lunar eclipse with an incredible "blood moon". Clear skies afforded a magical view of this amazing event.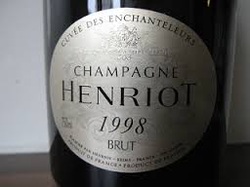 In honor of the eclipse we opened a bottle of 1998 Henriot Cuvee des Enchanteleurs, Brut, Champagne. It was an enthusiastic introduction for me! Champagne Henriot is one of the oldest family-owned houses in the region, dating back to the 1700s and seven generations. Joseph Henriot is currently presiding over the house.
This 50-50 blend of Chardonnay and Pinot Noir was like drinking a rich dessert. It had a shimmering gold color with intricate layers of pear, honey, apple, peaches and flowers. It was a buttery smooth finish with a wonderful mouth feel and depth. Simply lovely! Move over Louis Roederer, you have competition.
http://www.champagne-henriot.com
Happy Monday!

Cheers!
Penina