The clocks have been turned back and the sun will begin setting earlier. I'm already anticipating the winter solstice on Dec. 21st when the days start getting longer again!


It was a fun weekend mixed with meeting friends for lunch & dinner, celebrating Halloween, working and of course, watching the World Series. I'm ready to put on the brakes for a few hours!



On one of my lunch dates this weekend we had Moët & Chandon "Impérial" Brut Champagne. It was chilled to perfection. The color was pale yellow with wonderful aromas of citrus, nuts and pears. The palate offered a salad of soft fruit with a hint of lemon. It was bright and crisp with a lovely finish. How nice to rediscover this elegant champagne!

Varietal: Pinot Noir, Chardonnay and Pinot Meunier. http://us.moet.com

To quote Moët & Chandon:
"Moët Impérial is the House's iconic champagne. Created in 1869, it embodies Moët & Chandon's unique style, a style distinguished by its bright fruitiness, its seductive palate and its elegant maturity."

And I couldn't agree more!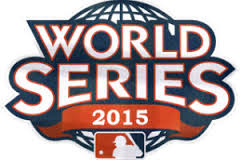 Have a great Sunday…and don't forget the World Series game 5 tonight!

Cheers!
Penina