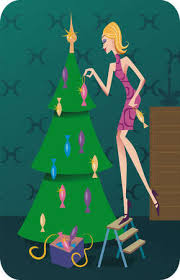 It was a busy weekend and I decided to take a break from the computer…hence no posts. Between decorating a winter wonderland scene in the office window and adorning my home with festive décor as well, I may have gotten caught up in the frenzy of rushing the holiday.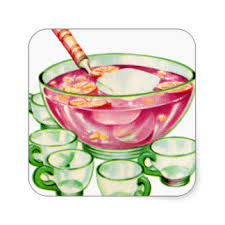 With holiday parties on the horizon, I've started thinking about festive "punch bowl" drinks, both warm and cold to serve to guests. Hot toddies, spiced drinks and eggnog recipes are the more traditional ways to go. Most recipes can be found online and can be made with or without alcohol.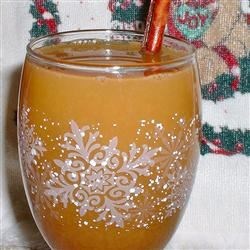 Wassail is an English drink traditionally made with hard cider, sugar-roasted apples, brandy and spices and quite popular around the holidays. Wassail gets its name from the Old English term "waes hael", meaning, "be well". The definition of wassail according to one dictionary is " A salutation or toast given in drinking someone's health or as an expression of goodwill at a festivity." The Oxford dictionary says "Spiced ale or mulled wine drunk during celebrations for Twelfth Night and Christmas Eve: a mighty bowl of wassail in which the apples were hissing and bubbling." Works for me!

There are many wassail traditions such as "toasting" to good health, wassailing and the blessing of the fruit or trees. Wassaling is the act of visiting neighbors, singing carols and sharing a cup of warm spiced ale. Back in the day, spiced cider was offered as an ancient honor to the fruit trees. Bread or cake was soaked in the wassail and buried at the tree roots or hung from the branches to ensure a good harvest for the coming year. The soaked bread was meant to placate the tree spirits and keep them well fed until the next harvest. Wassail songs are being revived today in pubs and farm throughout England and the old custom of blessing the crops is being revived as well.


So, explore some interesting holiday punches to add to the menu at your next party!

Waes Hael!
Penina