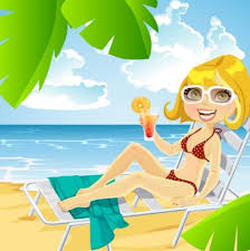 Okay…I'm ready for sunshine, warm waves, palm trees and an exotic tropical drink resting in my hand. Enough of these sub zero temperatures! Everyone is running off to go skiing for the long holiday weekend and I want to run in the opposite direction!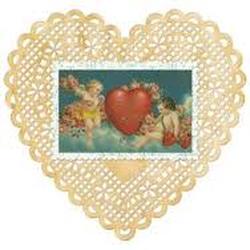 And, let's not forget that part of Presidents Day weekend also includes Valentine's Day this Sunday…a holiday that restaurants, florists and candy shops will make lots of money on. Whatever happened to the days when everything wasn't so commercialized? I remember making my own valentines and writing beautiful poems that truly came from the heart. I say, "let's get back to the basics"!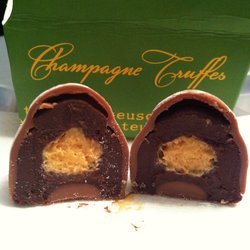 However, if offered, I certainly won't pass up a glass of Cristal Champagne and Teuscher of Switzerland Champagne Truffles! They are the best truffles I have ever had. The Champagne Truffle is Teuscher's signature truffle. It has a Dom Perignon champagne cream center, surrounded by dark chocolate ganache and is then covered with milk chocolate and dusted with confectioner's sugar. Oh, my…I'm having a hot flash just thinking about it. Yummy!
http://www.teuscher.com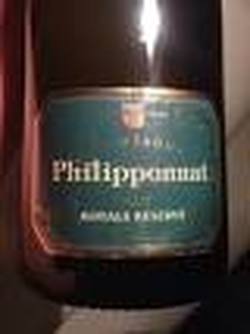 Speaking of champagne, a friend and I had a pre-Valentine toast with a glass of Philipponnat Brut Royale Réserve. Situated in the heart of the Champagne wine-growing area, the Philiponnat family has been producing wine for almost 500 years. The nonvintage Champagne we tasted is mostly Pinot Noir blended with Chardonnay and a small amount of Pinot Meunier. Aromas of citrus, honey and pear led to light and crisp flavors of pear, apple, floral notes and a dash of nutmeg. A light citrus and chalky finish gave it an extra bounce!
http://www.philipponnat.com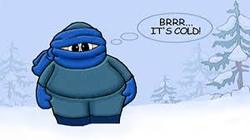 It's time for me to bundle up and brave the 15-degree temps outside.

Have a warm and happy Friday!

Cheers!
Penina