It was the perfect evening to sit out on the deck, watch the sunset, share stories and drink wine. There was a delightful breeze and NO humidity!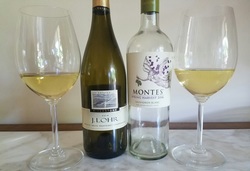 The empty bottles and the last few mouthfuls of some nice wine…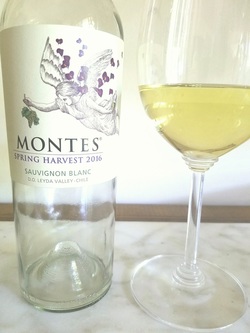 We started with Montes Spring Harvest 2016 Sauvignon Blanc from the cool coastal region of Leyda Valley, Chile. The grapes are handpicked
one month early, making the wine available 2 months earlier than other wines of this variety. Aurelio Montes, the chief winemaker, says this wine is "ideal to celebrate the beginning of the spring season."

The color was light yellow with a green hue. Aromas of citrus, grapefruit, mango and a hint of herbs tickled the nose. The palate offered citrus, grapefruit, lemon zest and hints of pepper. A bitter edge followed at the finish, making this a most delightful experience. Full-bodied with racy acidity makes this wine a perfect accompaniment to most food. Alcohol: 12.5% Price range: $13 to $16
http://www.monteswines.com
For our dinner, I made pan seared Halibut with charred corn, mint, scallions, cherry tomatoes and fresh lime juice. A side of pear, walnut and Gorgonzola stuffed ravioli drizzled with balsamic & fig dressing, and homemade country French bread completed the meal.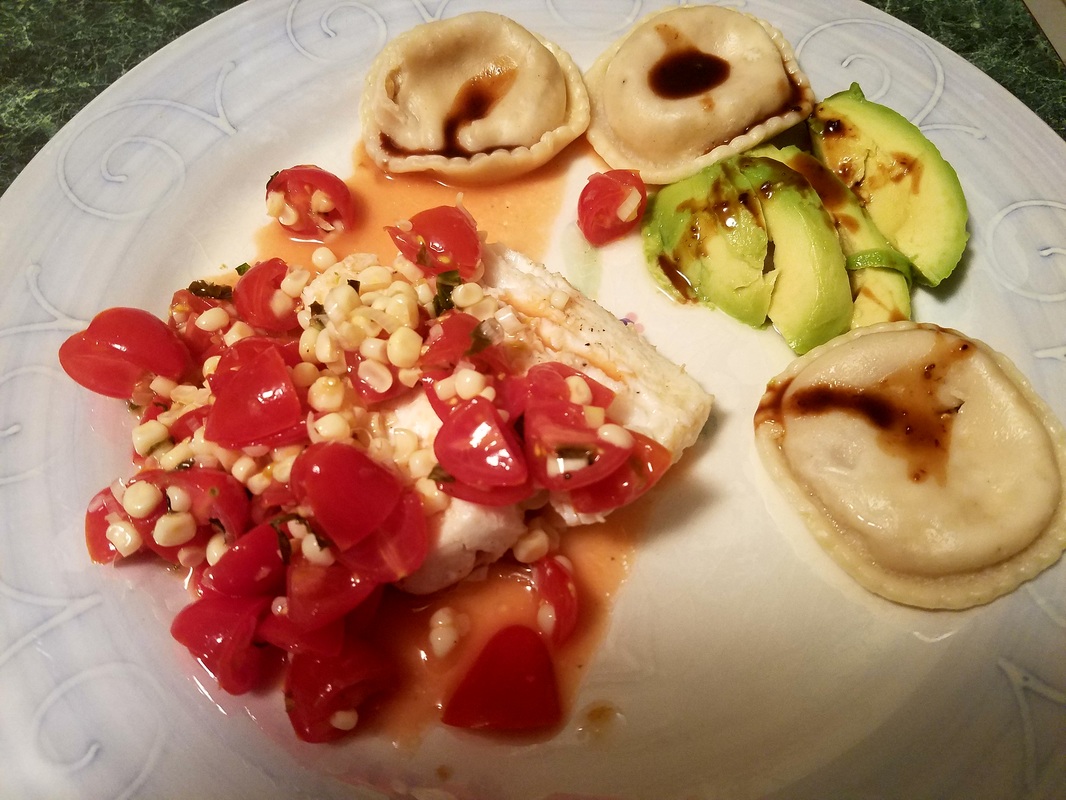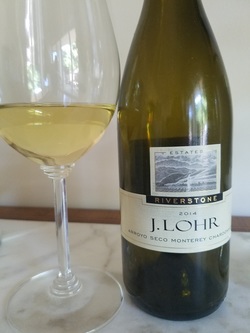 We chose a 2014 J. Lohr Riverstone Chardonnay from Arroyo Seco Monterey, Central Coast, CA to drink with our dinner. This is a "tried and true" chardonnay. I reviewed the 2014 vintage in November. The color was pale yellow with aromas of peach, strawberry, honeysuckle and nuts. The aromas carried over onto the palate with oak and a smooth buttery feel on the finish. Alcohol: 13.5% Price is approximately $14


It's time for a swim.

Happy Thursday!

Cheers!
Penina