This is a blog about wine, food, travel, knitting…and life. I try to stay away from politics and controversial matters, leaving it to other bloggers/writers to pontificate on. However, with the recent changes in our government and the Women's March taking place all over the world today, I cannot in good conscience ignore the profound impact it has had on me as well as the rest of the world. I stand in solidarity with my "sisters" on their march today. Our voice is one.


In 1964 Bob Dylan wrote the song "The Times They are A Changin". It was written in an attempt to create "an anthem of change for the time". Dylan said, "it is about the person who doesn't take you seriously but expects you to take him seriously." I don't think this is a "protest" song, but more of a wake up call to what is happening around us.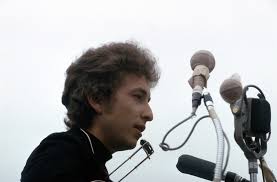 Here are the lyrics to the song and the link to Bob Dylan singing it.
https://www.youtube.com/watch?v=gHMBs5yZDEc&feature=share
The Times They Are A-Changin'
Bob Dylan
Come gather around people
Wherever you roam
And admit that the waters
Around you have grown
And accept it that soon
You'll be drenched to the bone
And if your breath to you is worth saving
Then you better start swimming or you'll sink like a stone
For the times they are a-changing
Come writers and critics
Who prophesize with your pen
And keep your eyes wide
The chance won't come again
And don't speak too soon
For the wheel's still in spin
And there's no telling who that it's naming
For the loser now will be later to win
Cause the times they are a-changing
Come senators, congressmen
Please heed the call
Don't stand in the doorway
Don't block up the hall
For he that gets hurt
Will be he who has stalled
There's the battle outside raging
It'll soon shake your windows and rattle your walls
For the times they are a-changing
Come mothers and fathers
Throughout the land
And don't criticize
What you can't understand
Your sons and your daughters
Are beyond your command
Your old road is rapidly aging
Please get out of the new one if you can't lend your hand
Cause the times they are a-changing
The line it is drawn
The curse it is cast
The slowest now
Will later be fast
As the present now
Will later be past
The order is rapidly fading
And the first one now will later be last
Cause the times they are a-changing
Songwriters: Bob Dylan
I will return in a few days to share some wonderful Bordeaux wines with you!

Peace Out Everyone!