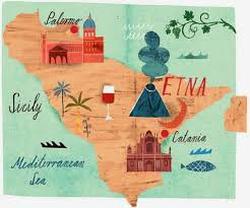 With an upcoming press trip to Sicily just 8 weeks away, a friend gave me a bottle of Sicilian wine last evening to remind me of what I had to look forward to.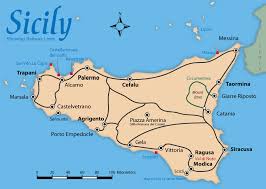 Tasca d'Almerita Winery was founded in 1830. The estate is located in central Sicily, about an hour south of Cefalù. The winery is located on the Regaleali estate that stretches over 500 hectare in the lush and mountainous heart of Sicily. Count Lucio Tasca, a descendent of the original owners, owns and runs the company along with his sons Alberto and Giuseppe. Carlo Ferrini is at the helm of Tasca D' Almerita, and is a famous Tuscan winemaker and consultant who is very prominent in the wine world.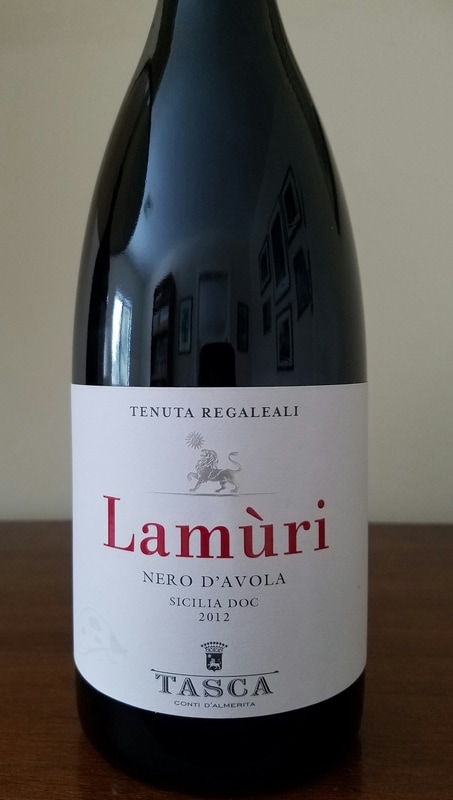 Tasca d'Almerita Lamùri Nero d'Avola Sicilia 2012 is made from 100% Nero d'Avola grapes. The Nero d'Avola grape, which means "Black of Avola" due to its dark coloring, is one of the most important and widely planted red grapes in Sicily. Lamùri means love in Sicilian and that love transcends into making this fine wine. The color of the wine is dark ruby and is rich with aromas of dark cherry, berries, herbs and hints of floral. The palate offers dark fruit, plum and spice with floral and cherry on the finish. This is a well-structured wine with silky tannins and fresh acidity. Alcohol: 13.5%
If you would like more information about Tasca d'Almerita, please visit: http://tascadalmerita.it/en/

I have many events to cover in March and I look forward to sharing with you!
Happy Wine Wednesday!
Cheers!
Penina
To leave a comment or if you have an inquiry, please contact me at
wineknittercomments@gmail.com