Is everyone ready for a whirlwind tour and condensed version of a few wineries, vineyards, wine tastings and great food? Let's go!

Our first stop is Feudo Arancio located in Sambuca di Sicilia, in the southwestern area of Sicily. Feudo Arancio also has another estate in Acate, with seven hundred hectares of vineyards between the two estates.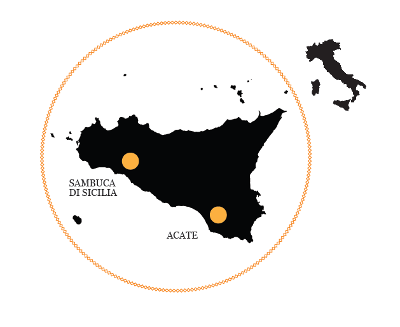 Maurizio Maurizi, the winemaker who oversees day-to-day production at the facility, took us on a guided tour of some of the vineyards and winery. We had the opportunity to taste wines straight from the barrels and sample their delicious olive oil as well. Feudo Arancio practices sustainable farming using solar energy, recycling water and a green approach to winemaking. In addition to growing the indigenous grapes Grillo, Inzolia and Nero d'Avola, they also grow grapes such as Chardonnay, Pinot Grigio, Cabernet Sauvignon and Syrah. Grapes are machine harvested and brought to the production facility on site. Check out the slideshow for a quick tour.

The wines were vibrant. I especially liked the Dalila made with 80% Grillo and 20% Viognier. Uncomplicated and light, with floral accents.

The Cantadoro is made with 80% Nero d'Avola and 20% Cabernet Sauvignon. Very lush with dark fruit, plum and strong tannins. Feudo Arancio's label in the United States is Stemmari. Look for it next time you're in a wine store.

Before leaving, we each picked a juicy lemon from this magnificent tree.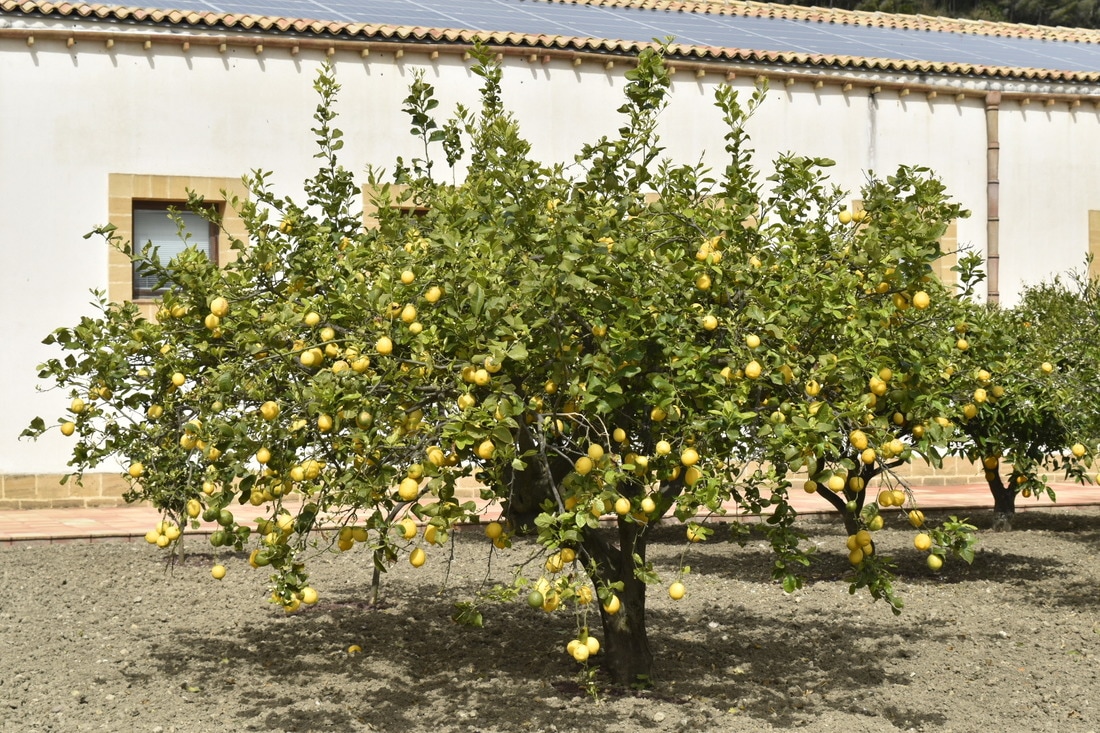 And now, on to the next winery.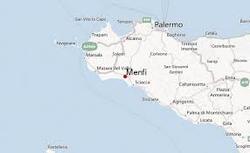 Cantine Settisoli is located in Menfi, in the province of Agrigento. It is the largest winery in Sicily and the largest vineyard in Europe! Founded in 1958, Settisoli has 2000 partners and 6000 hectares of which 5% is in Sicily. Settisoli went from bottling wines from local grapes in 1974 to growing international grapes in the 1980s. Their brands are marketed around the world. They have three winemaking facilities in Sicily where selected grapes are vinified in the area of origin by integrating the local culture, traditional methods and technological innovation.


As soon as we arrived at Cantine Settisoli we were whisked off on another car ride to the edge of the sea. The winds were intense, but the views were stunning, showing off the biodiversity of the land. I think the slide show will speak for itself.

We returned to Cantine Settisoli to meet with Milena Rizzo, winemaker for Mandrarossa, Settisoli's premium line of wines. The grapes for these wines are harvested from their best vineyards. Milena began her internship with Settisoli in 2007 and then worked abroad for a few years in New Zealand, California and Tuscany before returning to Settisoli. As we tasted through the wines, Milena explained the production and uniqueness of each wine. The wines were typical of the Mediterranean, with the whites exhibiting, delicate aromas and crisp, well balanced fruit on the palate. The reds were infused with lush fruit and quite lively.

Later that evening we met with Milena for dinner at a local seaside restaurant to enjoy more wine and a sumptuous meal. See slide show below. These are just a few of the dishes that we had!

This is a short video that Settisoli put together. It captures the beauty of Sicily.

Before we head out to the next winery, I'd like to talk about the cuisine of Sicily. Sicilian food is influenced by many cultures and ethnic traditions including, Greek, Arabic, African, French and Spanish! Variations of caponata and cous cous are popular as well as a delicious dish called gatò di patate, a cheese and potato pie. Of course, being surrounded by the sea, there is lots of fish to be had. Desserts and fruit are also important and are served at breakfast as well as other meals. I became addicted to Cassata, a traditional Sicilian dessert made with sponge cake that is moistened with liqueur or fruit juice and layered with ricotta and chocolate chips. It is then covered with a shell of marzipan and decorated with candied fruit. Quite yummy!

Our last two wineries are located in Mazara del Vallo in southwestern Sicily on the left bank of the Mazaro River.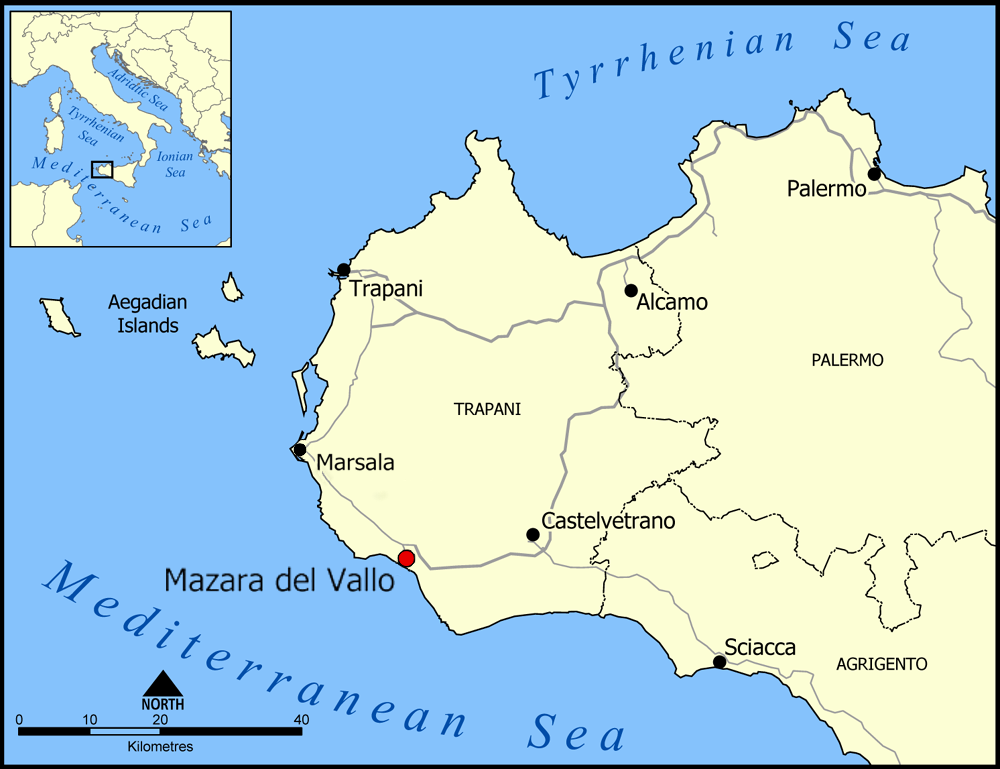 Tenuta Gorghi Tondi is a beautiful piece of paradise surrounded by vineyards and the sea. Sisters Annamaria and Clara Sala continue the 100-year-old family tradition of making wine that their great grandmother Dora started with her captivation of the land, sun and light. Dora purchased 130 hectares of vineyards in the Natural Reserve of Lake Preola and Gorghi Tondi. Under the guidance of their father Michele, who has over forty years experience in winemaking, Annamaria and Clara run the company. It wasn't until 2005 that the sisters founded a winery under the name Gorghi Tondi in order to produce wine independently from grapes that had previously been given to other wineries. The vineyards are tended with the utmost care and respect for this protected area. Gorghi Tondi is certified organic, beginning with the 2016 vintage.

We visited the vineyards of Zibibbo, Grillo and Catarratto. I stood in one spot and looked to my left at the sandy soil that stretched out to the sea. Then I looked to my right at the darker limestone soil. Sandy soil tends to produce a softer grape with lighter acidity and tannin. Limestone tends to produce sweeter grapes and has the benefit of retaining moisture in drier climates.
We returned to the Baglia for a wine tasting, a tour of the production facility and wine cellar. The wines were impressive. I loved the 2016 and 2012 Kheirè (means "welcome" in Greek), Grillo. I could taste the sea and minerality that was balanced with floral and spice. The 2014 Sorante (bird taking flight) is 100% Nero d'Avola and was rich with lush fruits and spice.


Following the presentation, we were treated to a beautiful lunch of traditional Sicilian dishes and of course, more wine! A slide show is below with a sampling of food and wine served. It was a special afternoon!

Assuli Baglio is also located in Mazara del Vallo and is owned by Roberto Caruso. Their vineyards are mostly located in the municipality of Mazara del Vallo with a strong focus on making Grillo and Nero d'Avola wines.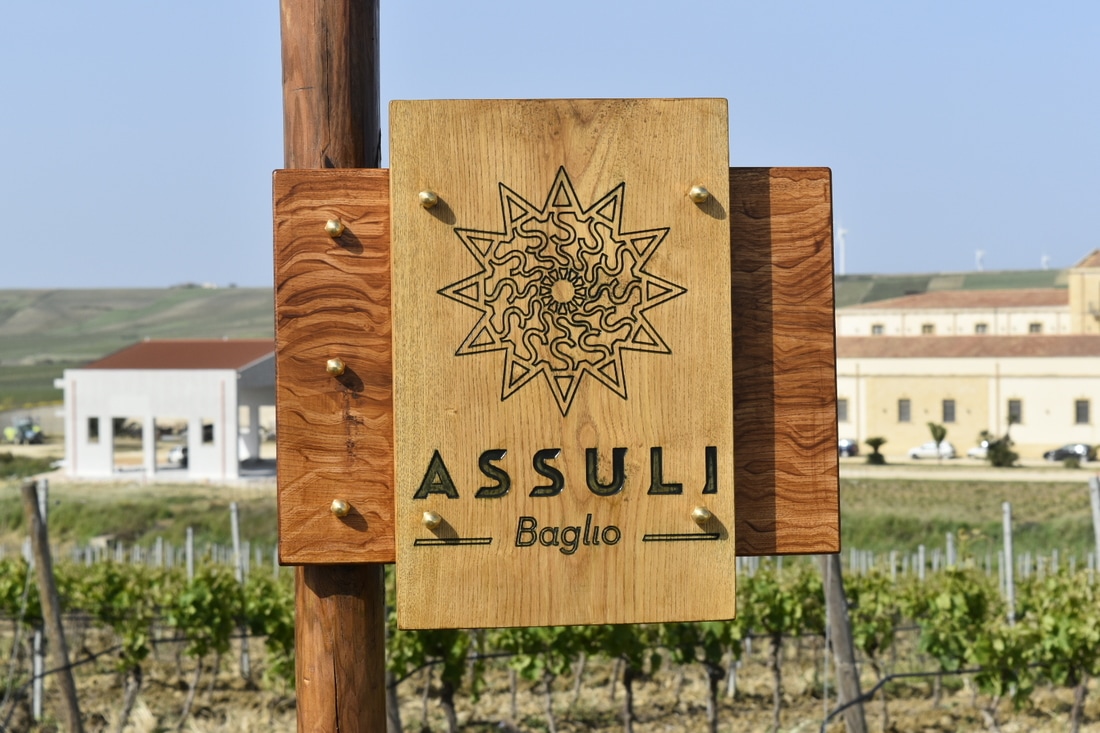 Roberto Caruso said, "Assuli is the continuation of a journey started with a different brand. While the winery, the vineyards, the lands, the personnel and our consultants are still the same; the commitment of our family has increased. We want to take a more active and fundamental role in the conduction of this company, introducing into the agriculture and wine world all of our family experience, starting from my grandparents who ignited this passion in me".

After a tour of vineyards, we went inside for a wine tasting. Assuli makes four different types of Nero d'Avola, each with it's own unique character.

Here is a short video on the wines that we were about to taste.

I really enjoyed the Donna Angelico, made with Catarratto, Grillo and Zibibbo. It was fresh with floral, pear and citrus. The Astolfo, 100% Grillo had aromas of fresh lemon and flowers. It was bitter on the finish, but quite nice.

Out of the four Nero d'Avola that I tasted, the Besi Cru 2013 stood out. Fresh fruit with layers of dark fruit, anise, violet and hints of graphite were present.

It was a short visit compared to the other wineries visited, but it was educational and the Baglia was beautiful.

I would like to thank Assovini Sicilia once again for inviting me to Sicily to experience all that this beautiful island has to offer. After meeting with winery owners, winemakers, enologists, viticulturists and other members of the winemaking teams, I learned that every bottle of wine produced in Sicily starts with the dedication, passion and respect that takes place in the vineyard. "The heart and soul" transcends to the wine. And the wine is very good!

Perhaps I will return to Sicily some day when the grapes are ready for harvest!

Cheers!
Penina