One of the joys of summer for me is creating and feasting on a variety of salads that include produce from my garden. With a friend stopping by for lunch today, I took inventory of what I had in my kitchen and then purchased fresh shrimp to add to the mix.

I quickly made a marinade of olive oil, lemon zest, grated Romano cheese, oregano, chili and a pinch of salt. Then I gently coated the shrimp with the mixture and baked them on a cookie sheet for about 8 minutes.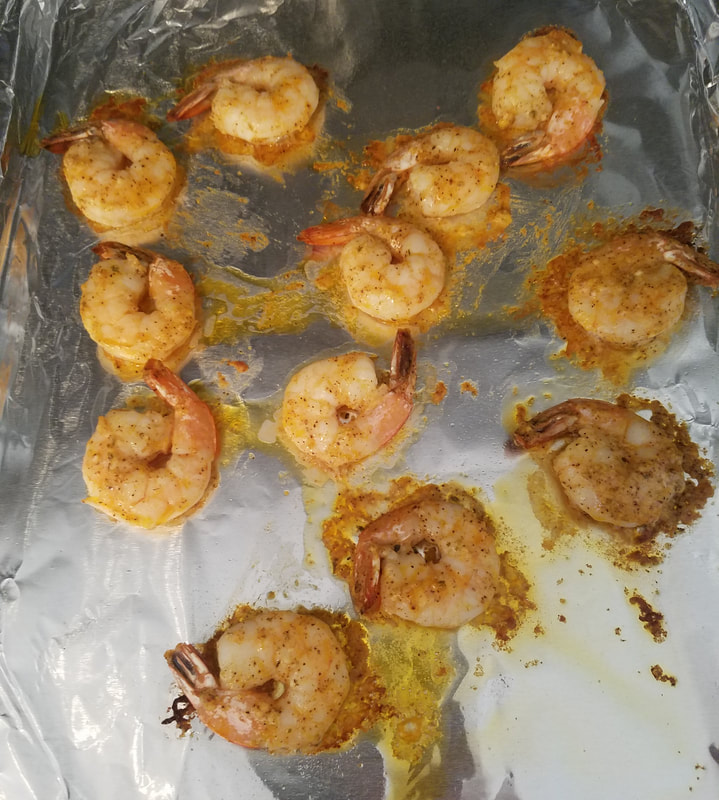 After drizzling a little lemon juice over the shrimp, they were added to the salad which consisted of romaine, arugula, spinach, tomatoes, avocado, eggs, peppers, strawberries and blueberries. It was colorful and quite tasty.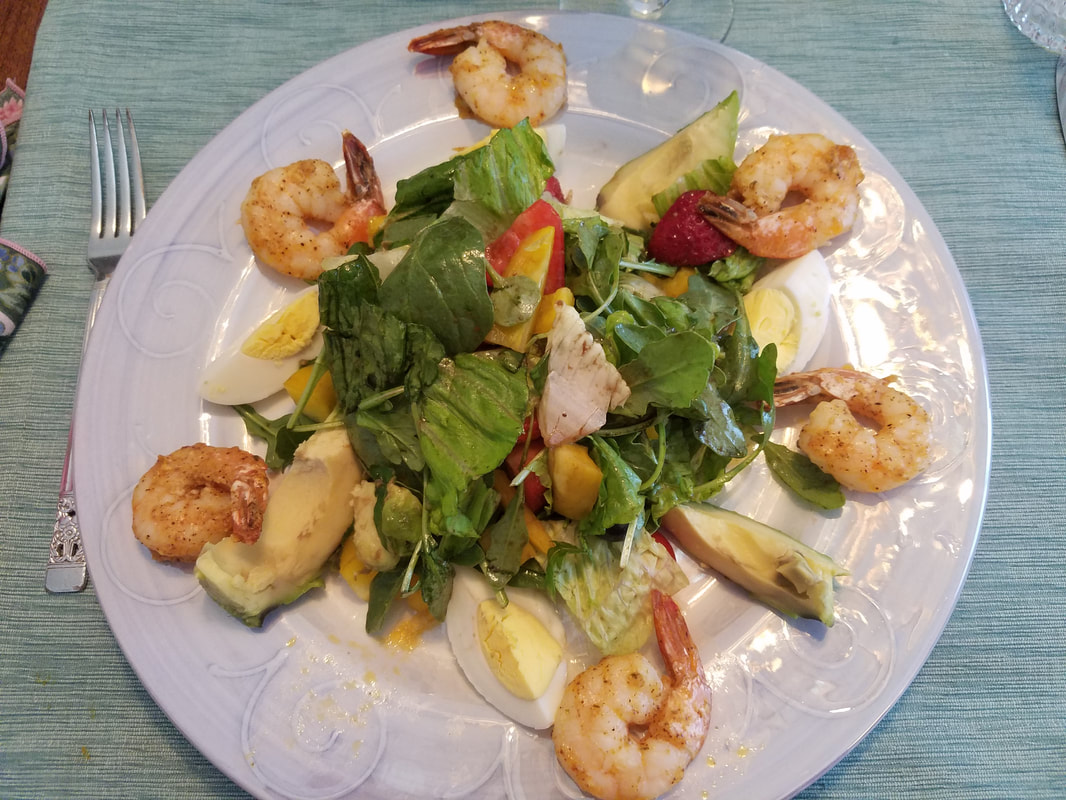 To accompany the meal, I opened a bottle of Pasqua Prosecco Treviso.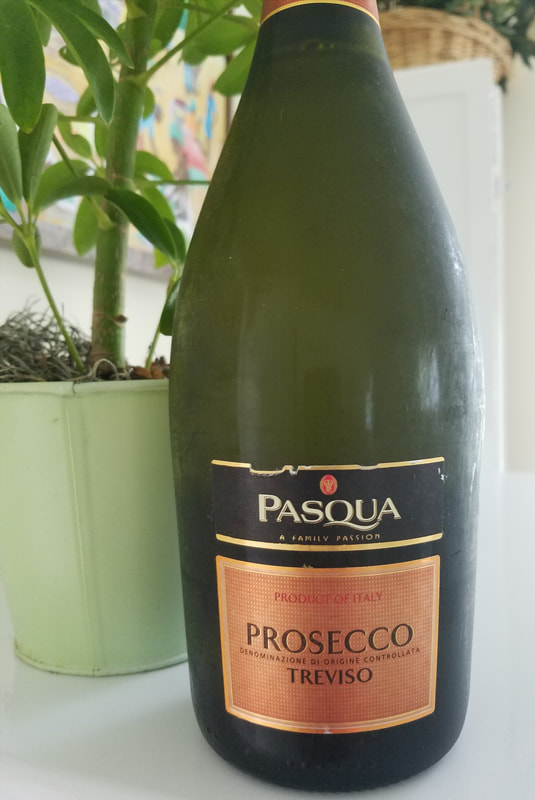 Pasqua Vigneti e Cantine was founded in 1925 in Verona, Italy, when the first generation of Pasqua brothers established a wine trade business. Within a few years, they purchased vineyards in the Verona area and became a winery. In the 1960s, the second generation became involved and concentrated on exportation and improving wine-making techniques and quality. They also established a research center for vines, grafting techniques and vineyards. The third generation now leads the company and sells wines in over 50 countries around the world.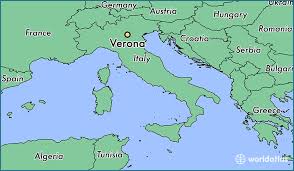 Pasqua Prosecco Treviso is a sparkling wine made with 100% Proscecco (also called Glera) grapes from the vineyards in the province of Treviso. The soil is predominantly clay and loam with a large quantity of minerals and microelements making it an ideal terrain for growing grapes for sparkling and semi-sparkling wines. This particular soil gives the wine its unique characteristics. The Charmat method is used to make this sparkling wine in which secondary fermentation takes place in steel autoclave tanks.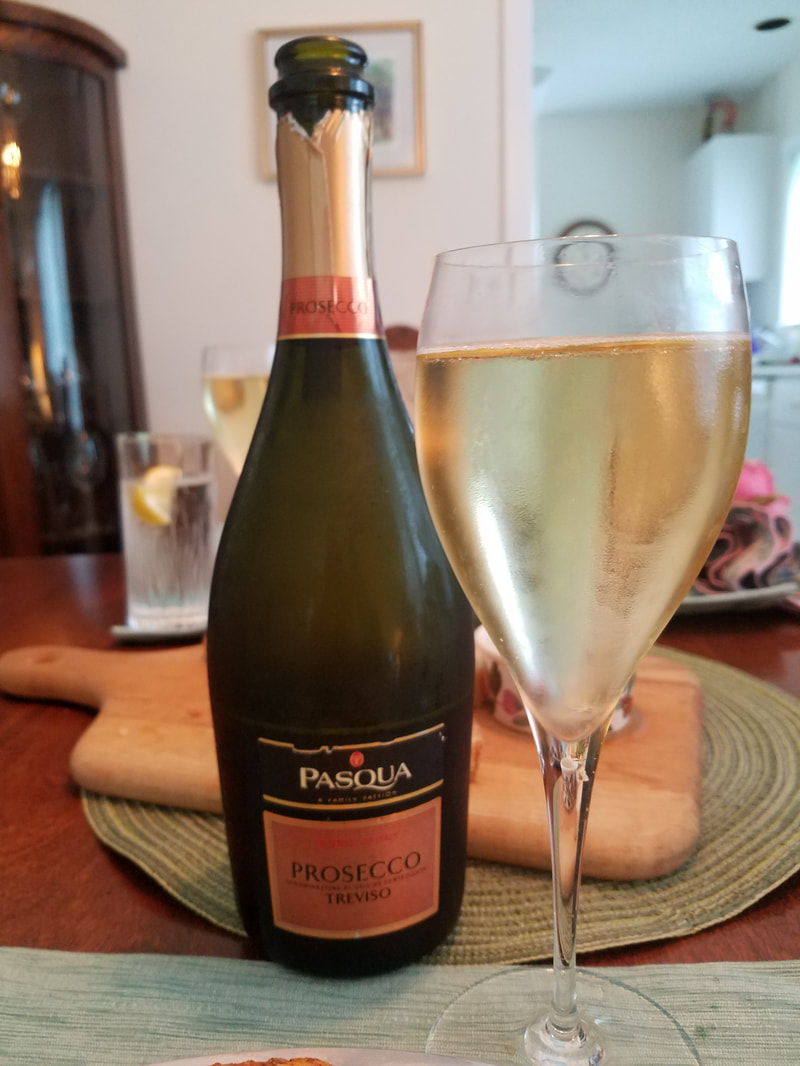 The wine is pale straw in color with subtle aromas of fruit such as pear and stone fruit. The palate offers apple, pear and lemon notes with a creamy texture. This is a fresh and nicely balanced wine that is easy to drink, making it an excellent choice for an aperitif. It paired beautifully with our lunch.
Alcohol: 11%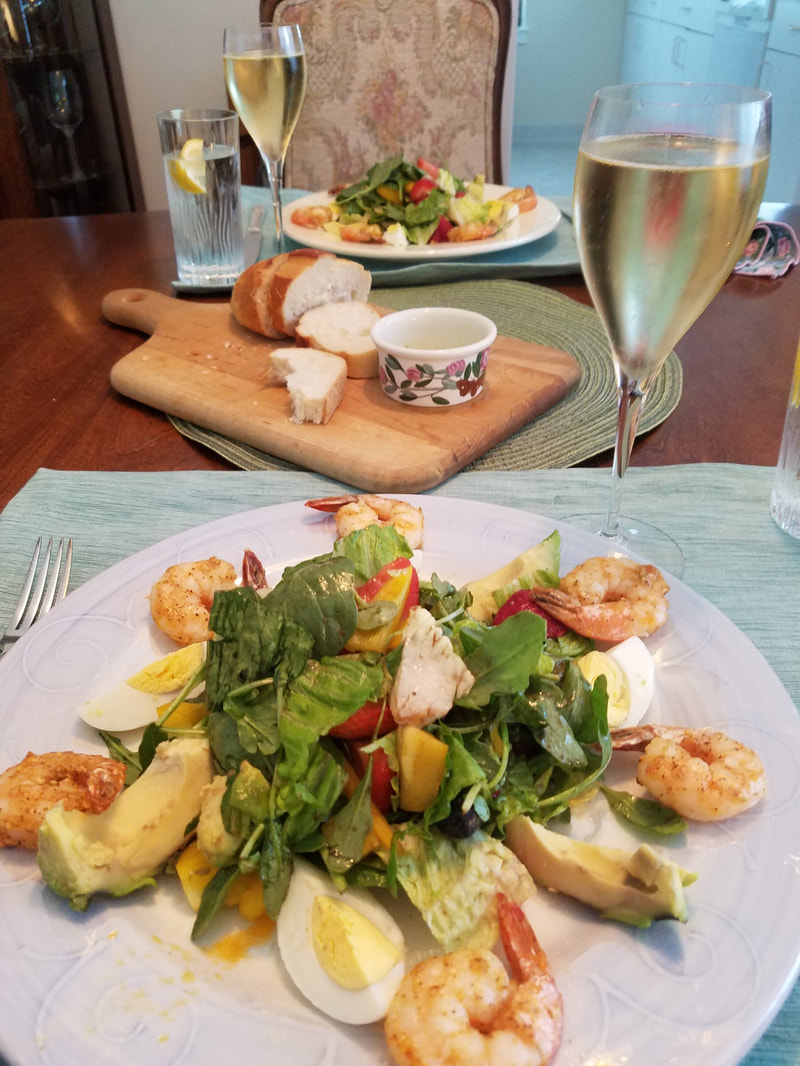 In addition to Prosecco, Pasqua Vigneti e Cantine produces high quality Veneto and Italian wines. I look forward to tasting these wines soon!
Cheers!
Penina
To leave a comment or if you have an inquiry, please contact me at
wineknittercomments@gmail.com