No sleep. No knitting…wrist hurts. Pool. Chores. Pool.

Cooking frenzy. Bruschetta with capers and basil, Sauce Puttanesca with Shrimp, arugula salad and of course….wine.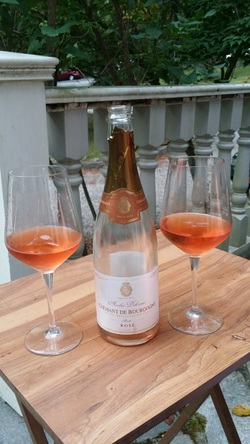 We had Andre Delorme Cremant De Bourgogne Rose. The consensus was soft strawberry, chalky, dry with a good citrus backbone. It was a perfect start to the evening and went well with the appetizer.


Eat, drink, talk, eat, drink, talk.

Sleep.

Cheers!
Penina