It was a very busy day…lots of driving around…several appointments…more driving…more appointments, etc.
I finally had a break in the day to sit with a very sweet friend, have lunch and catch up on life. Knowing my passion for wine, she and her husband gave me 3 outstanding bottles from their recent trip to BC. How nice is that? As I said…a very sweet friend!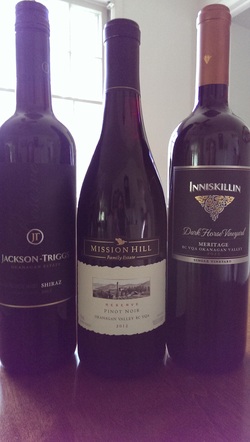 I don't know which wine to open first! But rest assured, I will be sharing my tasting notes with you when I do.


The cocktail hour is almost here. Time to fly.

Cheers!
Penina