Sometimes life hands you lemons. And then a special friend comes along and offers you sugar & water to make the sour taste more palatable. Or, they hand you a tall glass of vodka to put the lemon in.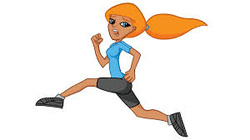 In either case, it's important to stay away from people that only give you lemons…and don't bring on the sweetness as well!


And that is my thought for the day. Running out the door early…very busy.


I'm looking forward to some "sweetness" today… and wishing you the same!

Cheers!
Penina