What started out as a beautiful Sunday, quickly turned into a crap storm of unwanted stress and tears.

As hard as I tried to center myself and keep busy, it just didn't work.


As they say, in times of trouble, we tend to know who our true friends really are…whether we've known them forever or just a short time. And I am blessed to have such people in my life…for they all stepped up to catch me as I fell yesterday.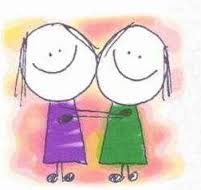 I had a soulful late afternoon with a dear friend who "fed" me champagne and hugs. We threw out the negativity and embraced all that was positive.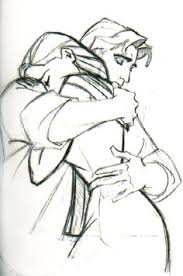 Another friend whom I have known for a few short years, rushed over in the evening with a bottle of wine to help chase away the blues. And the wine was suburb…as well as his company and sage advice.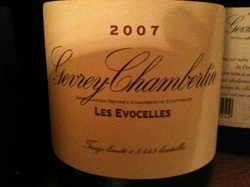 He opened a bottle of 2007 Domaine de la Vougeraie Gevrey-Chambertin. This excellent Pinot Noir was the color of rubies and had a heady aroma of cherry, oak and spice. The texture was smooth and silky. We tasted red cherries, oak and a touch of vanilla. It had a great finish with a fruitiness lingering on the palate. Yum…
http://www.domainedelavougeraie.com/
After insisting that he take the unfinished wine home with him, I finally bade him adieu. I reflected on the day as I slipped under the covers, totally exhausted from my emotional roller coaster and I looked forward to a brighter tomorrow.

Cheers!
Penina