As we enter into yet another dreary and wet day, my "drive" to work on the summer wrap is waning. The dampness that I feel makes me want to start knitting a sweater!

However, I have knitted a few rows of the wrap to show you that by doing a simple knit and yarn over technique it can create an open and airy feeling to any project. I will hopefully have more to show you in the next day or so…time permitting.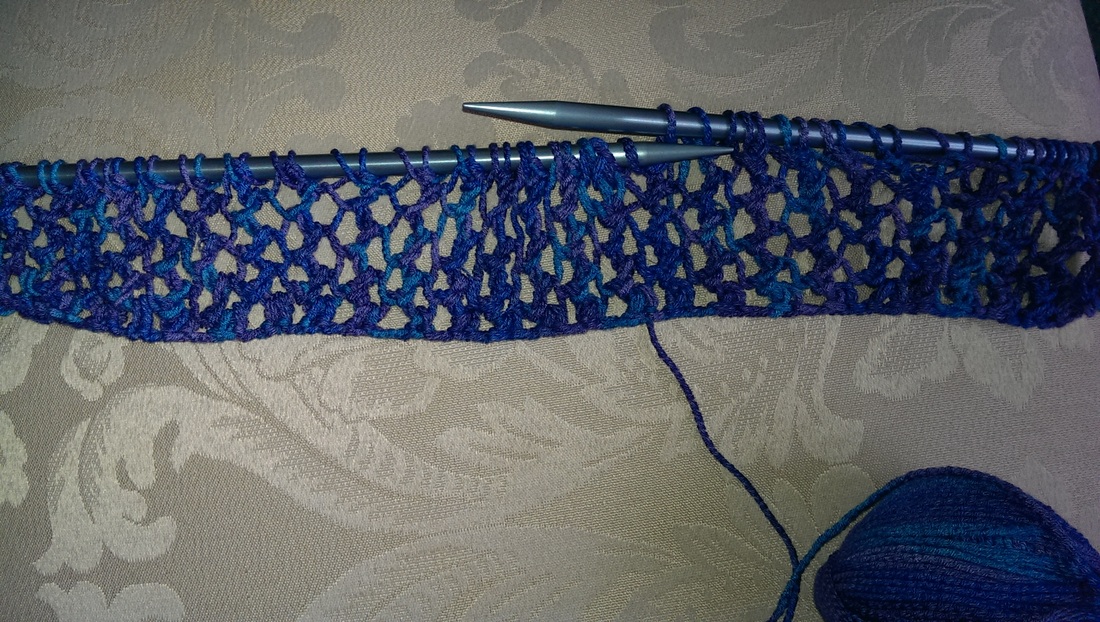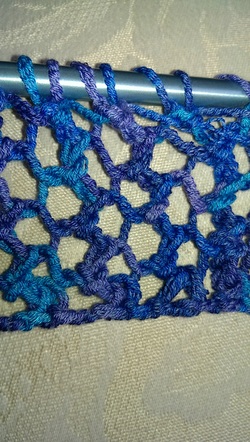 I'm using size 11 US needles to give the pattern a little more "drama". As you can see by the close up, the stitching lends itself to highlighting the different colors in the yarn.


And now for my "go to" drink of the day…in this case, evening.
One of my favorite cognacs is Pierre Ferrand. This is a Reserve 1st Cru de Cognac. It is aged up to 20 years. It is smooth with a bouquet of vanilla and a soft nutty flavor. As you can see by the bottle, it is almost time for me to buy another. Give it a try!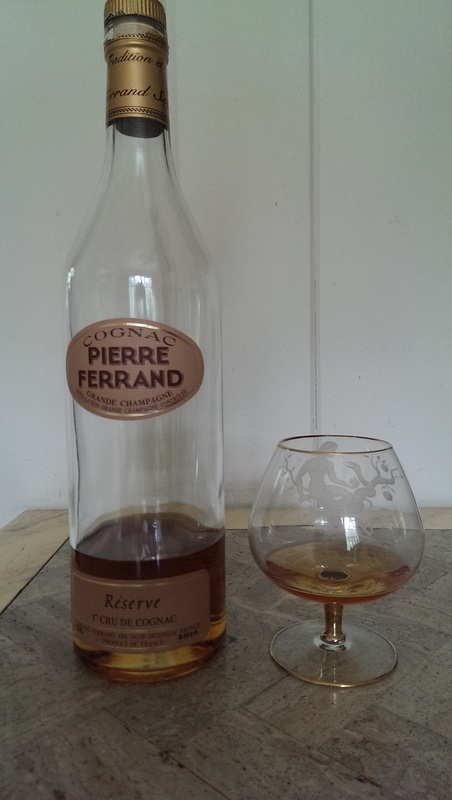 Cheers!
Penina