Before I launch into my "little" instruction on how to attach fringe to a knitted piece, I'd like to share a bottle of wine with you. I recently enjoyed a 2012 Zinfandel from the Carlisle Winery. It was the color of deep purple with a heady aroma. I tasted spices, blueberries and earth. It had a wonderfully long finish and "gentle" tannins. This is definitely worth adding to the wine collection!

And now on to the fringe.


First of all, I totally changed my mind on what fringe I wanted to use for the wrap. I discarded the yarns from yesterday and went with this whimsical silk yarn. It was the perfect choice.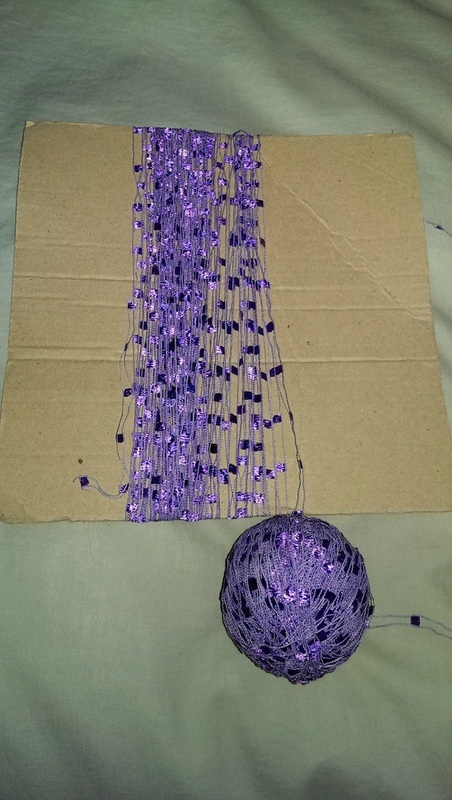 For starters, decide what length you want your fringe to be and then make a template to wrap the yarn around. When you feel that you have enough for the fringe (you can always repeat this), cut one end of the yarn.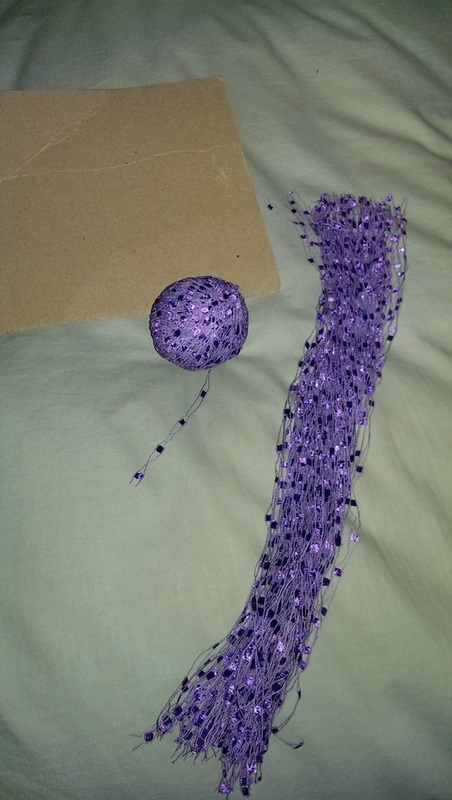 You should have long pieces that look like this. Decide how many strands you want to use to get the desired effect. I used 3 strands for this wrap.
Next, take a crochet hook and pull the strands through the bottom stitching and then pull the bottom strands through the top of the loop that you just made and pull!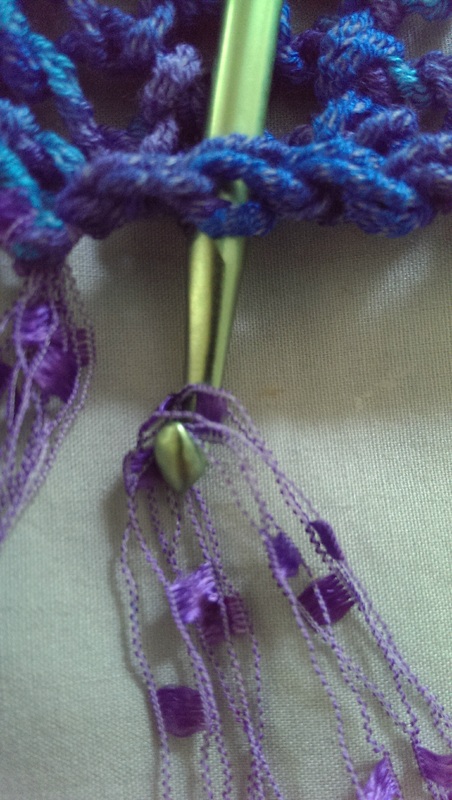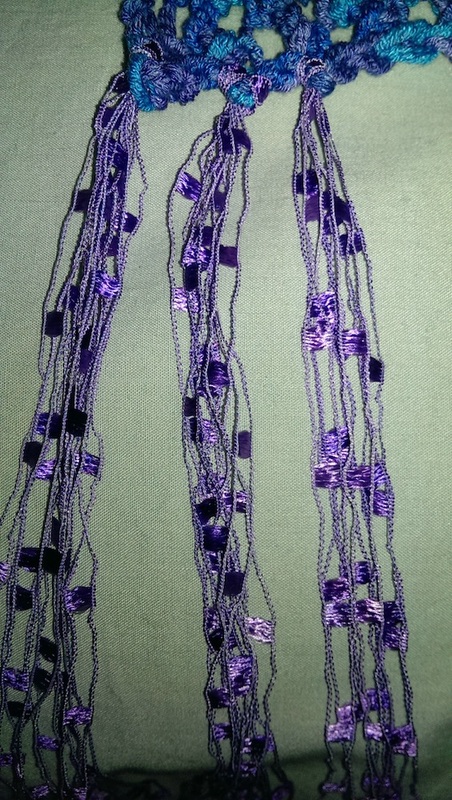 Hopefully, it should look like this. Evenly space the fringe across the bottom.


And here is one side that is now completed.


Enjoy the day and stay cool!

Cheers!
Penny