Having finally finished the body of the wrap, I am now pondering what fringe to put on it. I'm leaning towards the lavender yarn. I think it will be softer. Although the aqua is a bit wilder, the texture will probably overpower the delicate quality of the wrap. So….lavender it is. Well, that was easy!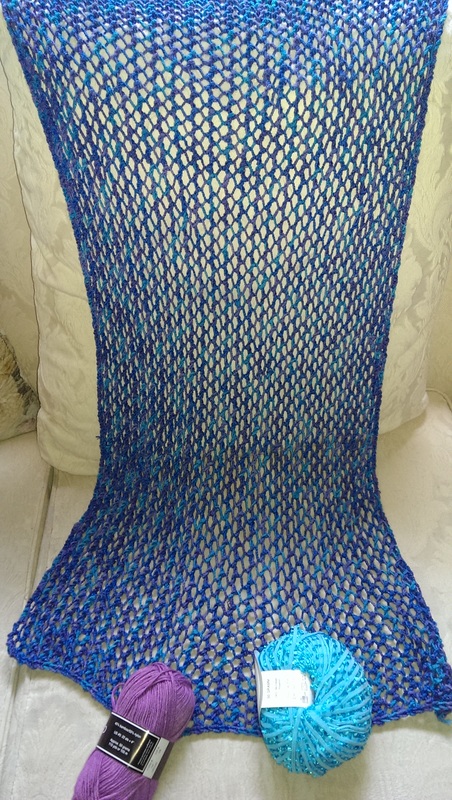 I know that I promised to show you how to put the fringe on today, but it will have to wait until tomorrow. So much to do and so little time!

A friend dropped by for a poolside visit the other day and brought an interesting bottle of Spanish wine, a 2004 Gran Viu Finca Santiago Carinena. It is very aromatic, but not overly so, with a wonderful earthiness to it. Berries, pepper, leather and a hint of tobacco and spice seemed to be the take away. Grapes used are Cabernet Sauvignon, Tempranillo and Garnacha. I recommend it!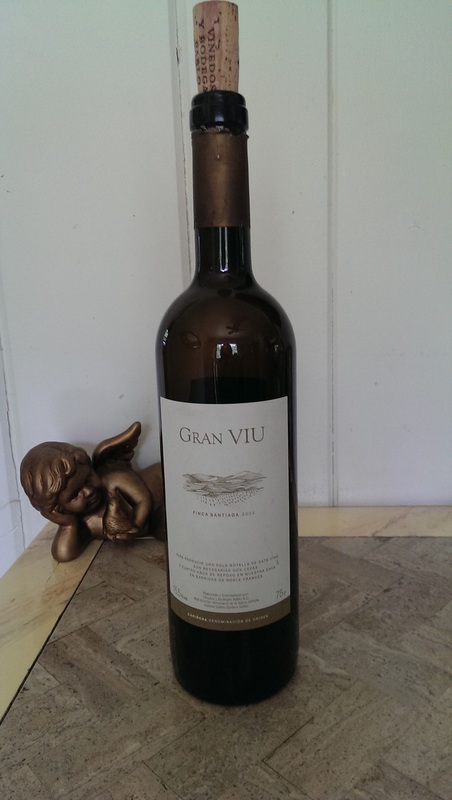 The invitation is open to come and sit poolside with me and taste wine!

Until tomorrow…

Cheers!
Penina