Sparkling wines are produced worldwide. And I have been fortunate to sample some excellent wines from unusual places. For instance, last year I received a few bottles of sparkling wine from England. I must admit that I was quite dubious about the source prior to tasting them. However, the wines were amazing! You can read my story at http://thewineknitter.com/1/post/2016/12/day-539-england.html
When a few bottles of sparkling wine were delivered to me a few weeks ago from Tasmania, I knew that I was in for a treat. Tasmania is known for its fertile land and cool climate, which is conducive for growing grapes. And it has become a popular wine-growing region, spreading its good cheer globally.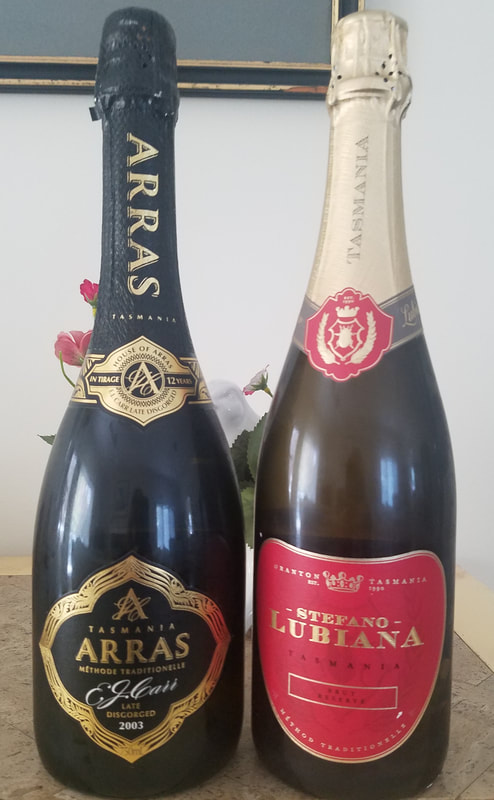 Tasmania is an island located 150 miles to the south of Australia's mainland. Although it is separated by the Bass Strait, Tasmania is a part of Australia. The wine regions enjoy a maritime climate and are sheltered from rainfall and high winds by dolerite-capped mountains that dominate the Tasmanian landscape. With the absence of extreme temperatures, grapes are allowed to ripen slowly on the vine while maintaining natural acidity which in turn helps to give the wine freshness and balance. The soil on the lower slopes of the vineyards is a combination of ancient sandstone, mudstone, river sediment and igneous rocks of volcanic origin that contribute to very aromatic and heightened flavors in the wines.

The most common grapes grown in Tasmania are Pinot Noir, Chardonnay, Sauvignon Blanc, Pinot Gris and Riesling. There are 1800 hectares under vine, 160 licensed wine producers and 230 individual vineyards. Australia's finest sparkling wines come from Tasmania. And with ideal growing conditions for producing sparkling wine, it dares to challenge Champagne.

House of Arras is led by Australia's most awarded sparkling winemaker, Ed Carr. Out of 34 years in the wine industry, Carr has devoted 27 years to sparkling wine production. He believed that Tasmania had the potential for producing Australia's best sparkling wine due to its fruit resources. And so, in 1995 the company made the decision to produce Tasmanian prestige cuvée. In 2002, the first vintage of the 1998 Arras was released, made from 100% Tasmanian fruit. Arras sources Pinot Noir and Chardonnay grapes from top vineyards in southern Tasmania and the southeast coast.

The 2003 House of Arras EJ Carr Late Disgorged Sparkling is a beautiful blend of Pinot Noir and Chardonnay. It spent 12 years on lees and 28 months under cork. It was disgorged in June 2015 and is bottle 0384 of 2200. The color is vivid yellow with fine bubbles. The nose offers soft citrus, honey, bread dough and a hint of almond that opens up to a wine that is delicately elegant and full of richness on the palate. The texture is creamy with hints of brioche, citrus and honey. This is an exquisite and refined sparkling wine! Visit their website to find out how to order these delicious wines. http://houseofarras.com.au/
SRP $140
Alcohol: 12.5%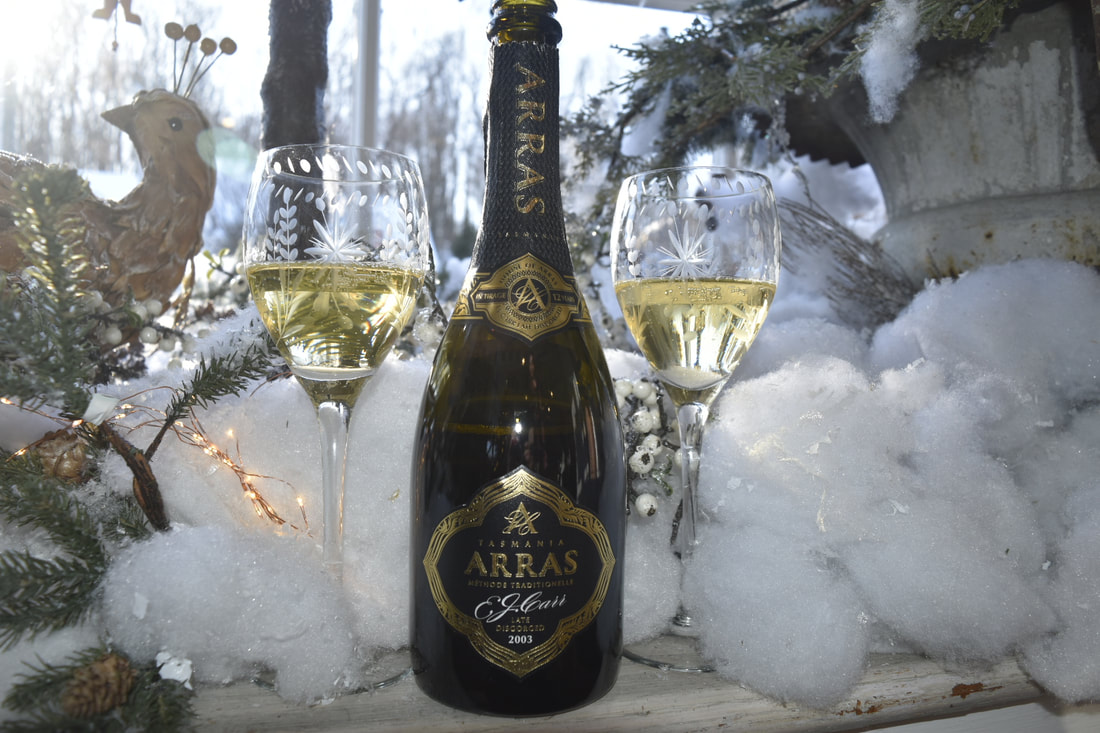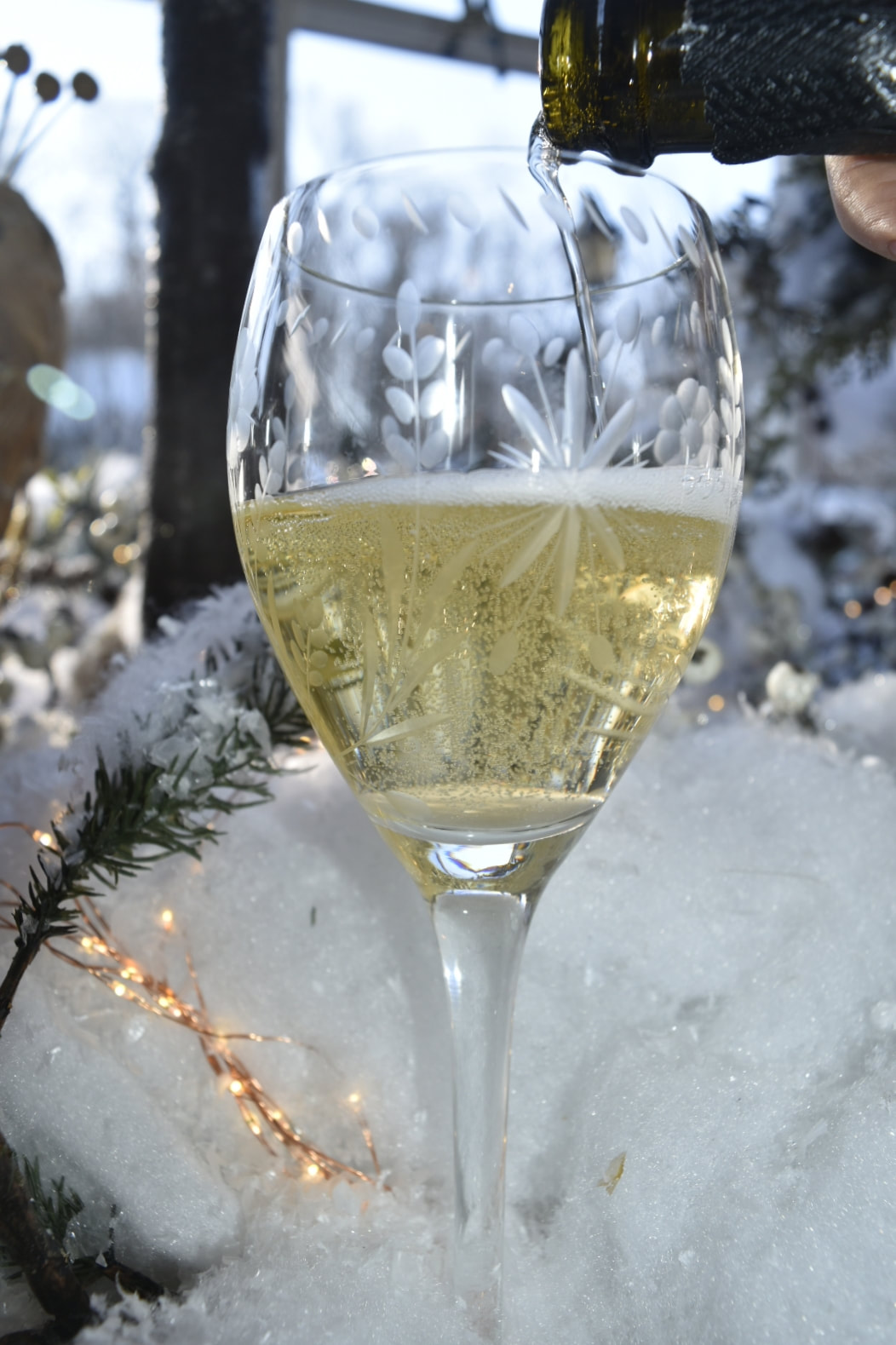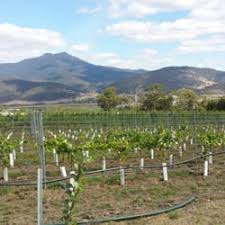 Stefano Lubiana Wines is led by Stefano (Steve) Lubiana, a fifth- generation winemaker. The family biodynamic vineyards, which were established in 1990, are located at the foothills of the Derwent River estuary and consist mainly of Pinot Noir and Chardonnay grapes. The first sparkling wines were produced in 1993.

Stefano Lubiana NV Brut Reserve is a multi-vintage blend of Chardonnay and Pinot Noir made in the traditional method using a combination of oak and stainless steel during fermentation. The wine spends 22 months of aging on lees in the bottle that contribute to the depth and character of the wine. The color is straw yellow with fine bubbles and a smooth texture. Aromas of fresh citrus, floral and nuts segue onto the palate with toast, spice and a hint of lemon zest on the finish. This is a crisp and beautifully balanced wine. Use this link to order direct from the winery. https;//slw.com.au/

SRP: $38
Alcohol: 12.5%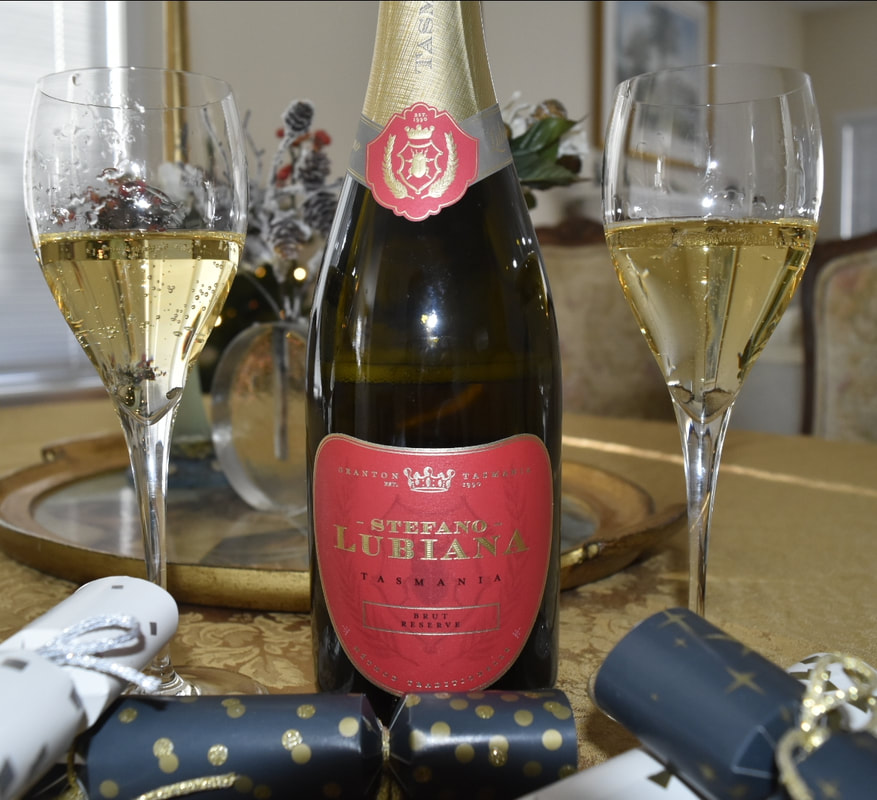 The sparkling wines of Tasmania are expressive and impressive! And since I don't see a trip planned to Tasmania in my foreseeable future, I look forward to the day when Tasmania's sparkling wines are available within driving distance of my house! Hurry up Tasmania…we're waiting!