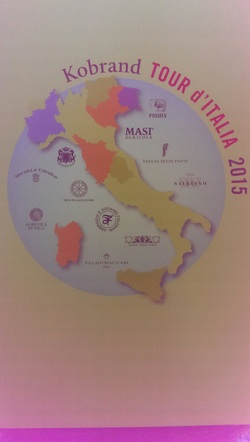 Tuesday was a beautiful day and what better way to spend it than touring Italy. Our kick off point was the trendy Bowery Hotel in NYC. This small boutique hotel located in the East Village was the perfect setting for the Kobrand Tour d' Italia 2015 wine event.


The first stop on this eight-city tour was Risano and Spessa di Capriva in the Friuli Grave and Collio Goriziano D.O.C. zones. I met with Roberto Pighin, the owner of Fernando Pighin & Figli. He has been part of the family winery since he was a child. He is passionate about his wine and took great pride in discussing the production of the Pinot Grigio and Sauvignon Blanc. The Pinot Grigio Friuli Grave was sweet with fruit and quite lively, as compared to the Pinot Grigio Collio that was more intense with citrus and less fruit. The Sauvignon Blanc Friuli Grave was grassy, mild and very pleasant. http://www.pighin.com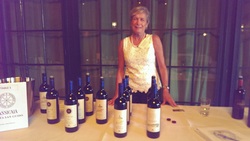 My next stop was the estate of Tenuta San Guido located in the D.O.C. Bolgheri in Tuscany. Colleen McKettrick, the Brand Ambassador, greeted me. It is no secret that Sassicaia is a favorite of mine. And, it is also the first Super Tuscan to be released in 1968. So it was with great pleasure that I tasted some excellent wines. The 2012 Sassicaia was rich with dark fruit, spices and was quite robust. Colleen poured me a special taste of the 2004 Guidalberto and 2006 Sassicaia that were pure velvet! The 2013 Guidalberto Toscana IGT is a blend of Cabernet Sauvignon and Merlot. It was well-balanced with dark fruit and a velvet texture. The 2013 Le Difese Toscana IGT is a mini Super Tuscan made with Cabernet Sauvignon and Sangiovese, sharing a pedigree with Sassicaia. The fruit is picked from younger vines and is easy to drink. http://www.tenutasanguido.com


Agricola Punica, founded in 2002, is located in Sardinia, a large island in the Mediterranean Sea. Sebastiano Rosa (Principle) and his son led me on a guided tour of their wines. We started with the Samas, made with Vermentino and Chardonnay grapes. It was quite refreshing and light with lots of citrus. I also tried Montessu, 2013 and Barrua, 2012, both made with the Carignano grape which is one of three main grapes planted in Sardinia. The Montessu was layered with fruit & spices and called "Super Sardinian" The Barrua was more robust and full-bodied. I'll have to come back to this island!
http://www.agripunica.it/
I found myself back in Tuscany again tasting wines from Tenuta Sette Ponti owned by Giovanna Moretti and her brother Antonio Moretti who also own Feudo Maccari in Sicily. Their Tuscan wines are eclectic and there were many to sample. The newest wine is Vigna del Impero made with 100% Sangiovese. Planted in 1935, Imperno is one of Tuscany's oldest vineyards. The wine was rich with fruit, spice and medium tannins. I made a quick stop in Sicily to taste Grillo, Sicilia IGP 2014. Aged in steel tanks, this full-bodied wine was floral scented, with citrus and stone fruit on the palate. Did you know that the Grillo grape is most famous for its role in making Marsala wines? http://www.tenutasetteponti.it


Tenute Silvio Nardi, located in Tuscany is owned and operated by Emilia Nardi. They are one of the founding families of the Brunello Consortium. The wines are made with 100% Sangiovese. I tasted the 2005 and 2010 Brunello. The 2005 Brunello was high in tannins and more "chewy". I preferred the 2010 Brunello having softer tannins that allowed the fruit, licorice and spices to dominate. I then tried the 2006 and 2010 Manachiara Brunello. Although the 2006 was bright and robust, the 2010 was smoother and more complex.
http://www.tenutenardi.com
So, this is where the first leg of my trip ends. Tomorrow I will continue on to Veneto, Piedmont and then back to Tuscany.
Until then…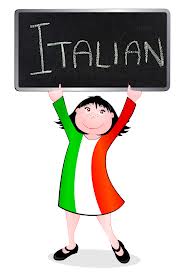 Saluti!
Penina