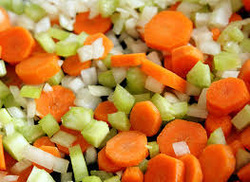 I spent this morning chopping up lots of onions, carrots, celery and herbs for the Tomato Lentil Soup that I was making. The lentils take a few hours to cook, so I have to replenish the liquid every now and then. In addition to using water, I also refresh with dry white wine for added flavor. However, I discovered that I was out of inexpensive dry white wine, so I went for the next best thing…dry vermouth! It's not just for martinis!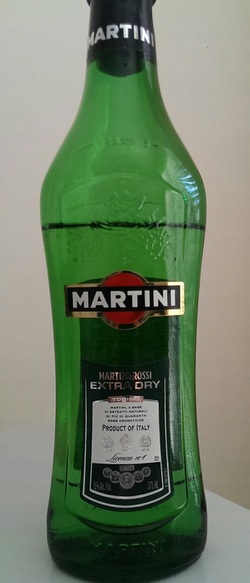 When in a pinch, you can almost always substitute dry Vermouth for any recipe calling for white wine.
Vermouth is a liquor made from wine, with different herbs and spices added for flavor. It is also known as an aromatized liquor, and some people refer to it as a fortified wine. Vermouth tends to have more flavor than most wines, so you may need to use less of it than you would if you were cooking with wine. And the bonus is that it has a long shelf life. I would encourage you to store the Vermouth in your refrigerator once opened though. It will last longer (up to 3 months) and stay fresher. I used Martini & Rossi Extra Dry Vermouth for my soup. Their Vermouth is made with a "secret" blend of rare woods, herbs and spices that was first introduced in 1900.


If cooking with white wine, you'll want to look for a wine with high acidity and moderate alcohol content such as Sauvignon Blanc, Pinot Grigio, Pinot Gris and Sémillon. These are known as dry "crisp" wines, which tend to add a "punch" and work well with most recipes. You might also want to keep in mind that as wine cooks, it loses some of the subtle flavors and characteristics. So, save the more expensive wines for drinking!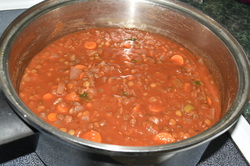 The soup turned out great and I can't wait to serve it this evening to my dinner guest! And now, I must start baking the bread!

Happy Wednesday!

Cheers!
Penina