While perusing the shelves of a wine & spirit shop the other day, I stumbled across a bottle of vodka that intrigued me and I just had to buy it!

I have tasted and reviewed many wines from New Zealand, but never their vodka. What drew my attention to this vodka is that it's made with whey, which is rare. VDKA 6100 is made in Reporoa, located on the North Island of New Zealand. Fresh seasonal whey, sourced from grass-fed cow's milk, is used and fermented with a rare strain of yeast imported from Ireland and now farmed in Reporoa. Due to the purity of the ingredients being whey and natural spring water, the vodka is only distilled three times.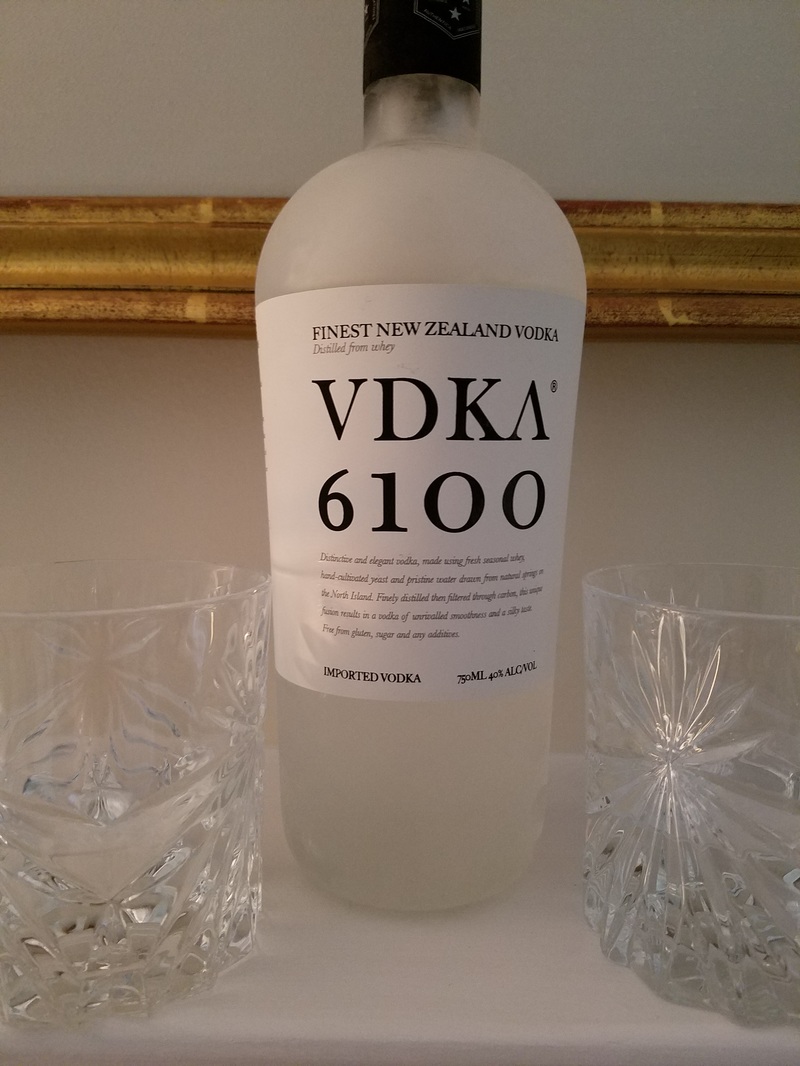 VDKA 6100 is backed by Robert De Niro and James Packer. The product was launched in early 2014. And according to VDKA 6100's website, the name was chosen to reflect the distance between the birthplace of the brand in the USA and the source of the vodka in New Zealand, 6100 miles.
On the nose, the vodka is sweet with a hint of lemon and vanilla. The palate offers a very creamy mouth-feel with more vanilla, lemon and a touch of pepper. The creaminess fades on the finish with some spice and heat taking its place. This vodka is good served neat or in a cocktail.
80 proof Price: about $35.00
http://www.vdka6100.com
Check out more vodka reviews on my website.

Have a great Monday!
Cheers!
Penina