Three words: Hungarian wines…delicious!

When one thinks of wine, Hungarian wine might not be on your radar, but it should be!

I recently attended a wine tasting & luncheon at Blaue Gans Restaurant in NYC. Monika Elling, CEO of Foundations Marketing Group, hosted the event and introduced us to Patricius Tokaj wines. Having never tasted Hungarian wine before, this was truly an eye and palate opener for me!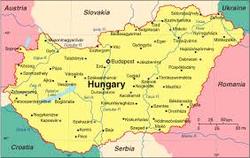 Before sharing my thoughts about these remarkable wines, I'll begin with a very brief intro to Hungary. Hungary is a landlocked country located in Central Europe, bordered by seven other countries. Hungary is finally starting to build its wine reputation post-communist era, but the country is certainly no stranger to wine making and has been producing wine dating back to Roman times. I recently heard "Only three
European
languages have words for
wine
that are not derived from
Latin
:
Greek
,
Turkish
and
Hungarian
."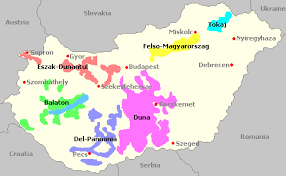 There are at least 22 official wine regions in Hungary, of which Tokaji wine region is the most famous. The regions are dispersed around the country and each region has its own unique terroir and style of wine. High mountains surround Hungary, but for the most part, it is a relatively flat country with rolling plains, hills and low mountains on the Slovakian border.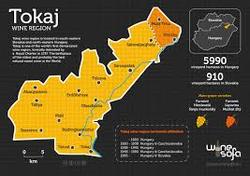 The Tokaji wine region rests on a small plateau near the Carpathian Mountains in the northeast corner of the country. Millions of years ago, a chain of volcanoes erupted along the country's northern border, creating hills and soil of volcanic origin. Due to the protection of nearby mountains, this region has a distinctive climate, which in turn is beneficial to growing grapes. There are six officially approved grape varieties grown in this region. Furmint is the most famous and common grape grown in Hungary and accounts for about 70% of vines found in Tokaji. Other grapes found in this region are Hárslevelű, Yellow Muscat, Zéta and Kövérszőlő.

Patricius Tokaj Winery, located in the Tokaji wine region, was established by the Kékessy family, descendants of famed Hungarian nobility, upon their return to Hungary in the 1990s. Their daughter Katinka was studying medicine in Budapest and at the request of the family, explored the Tokaji region and purchased 124 hectares of vineyards. The family's roots in wine making date back to the 18th century. It is the largest family owned winery in Tokaj. Their first full production was in 2000 and wines were first sold in Hungary in 2007.

It is interesting to note that all the wine production of Patricius comes from Grand Cru vineyards. There are seven in all. The vineyards are on volcanic andesite and rhyolite tufa, with patches of loess. The harvesting usually begins in late October, with handpicking the mature botrytized grapes one by one, followed by the less botrytized clusters that are harvested whole. Noble Rot/Botrytis is a fungus that shrivels and decays grapes. This is a good thing, because it dehydrates the grape while maintaining the sugar level. If the grape is picked at the right time, it not only intensifies the sweetness level of the wine, but also adds flavor.

So, with all of this in mind, let's explore some wines!


We started with an aperitif, Patricius Tokaj Late Harvest Katinka 2012. Made with Furmint, Yellow Muscat and a touch of Zéta from selected bunches of over-ripened and partly botrytized berries, this wine was beautifully balanced with acidity and sweetness. The color was pale gold with lovely aromas of apricot, caramel, grapefruit and floral notes which flowed onto the palate. The finish was long with notes of vanilla, orange and honey. The wine was paired with a spicy appetizer, showing off how well it complements hot and spicy food.
Alcohol: 12% Price: $24.99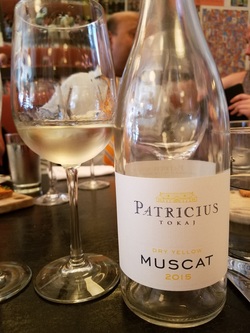 The next pour was Patricius Tokaj Dry Muscat 2015. The color was straw with citrus and floral on the nose. It was very aromatic with a light fruity flavor but definitely dry. Again, this is another beautifully balanced wine showing cream, pear and grass on the finish. It paired well with the Smoked Salmon appetizer.
Alcohol: 11.5% Price: $14.99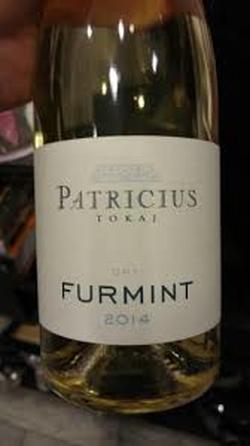 Patricius Tokaj Dry Furmint 2014 was served with the Entrée. Furmint is one of the oldest grape varieties in Hungary and runs the gamut from dry to sweet. Again, this was another wine that was intensely aromatic, but light on the palate. It was a bouquet of citrus, honey, apples and spice. Butter, roasted nuts, pear and a touch of lemon zest on the finish, plus perfect acidity, made this an exceptional dry wine. It was enjoyable to drink and complemented the Crispy Mountain Trout.
Alcohol: 12.5% Price: $14.99

As we segued onto dessert, we were served Patricius Tokaj 5 Puttonyos ASZÚ 2004. A puttonyo is the traditional hod (bag) that is used as a measure for the sweet grape paste made from macerated botrytised grapes. The higher the number is, the sweeter the wine, with 6 being the sweetest. Made with Furmint, the color was between apricot and amber with heady aromas of honey, peach and flowers. This is a very rich and sweet wine, yet it is impeccably balanced with hints of lemon and spice. Heavenly!
Alcohol: 11% Price: $44.99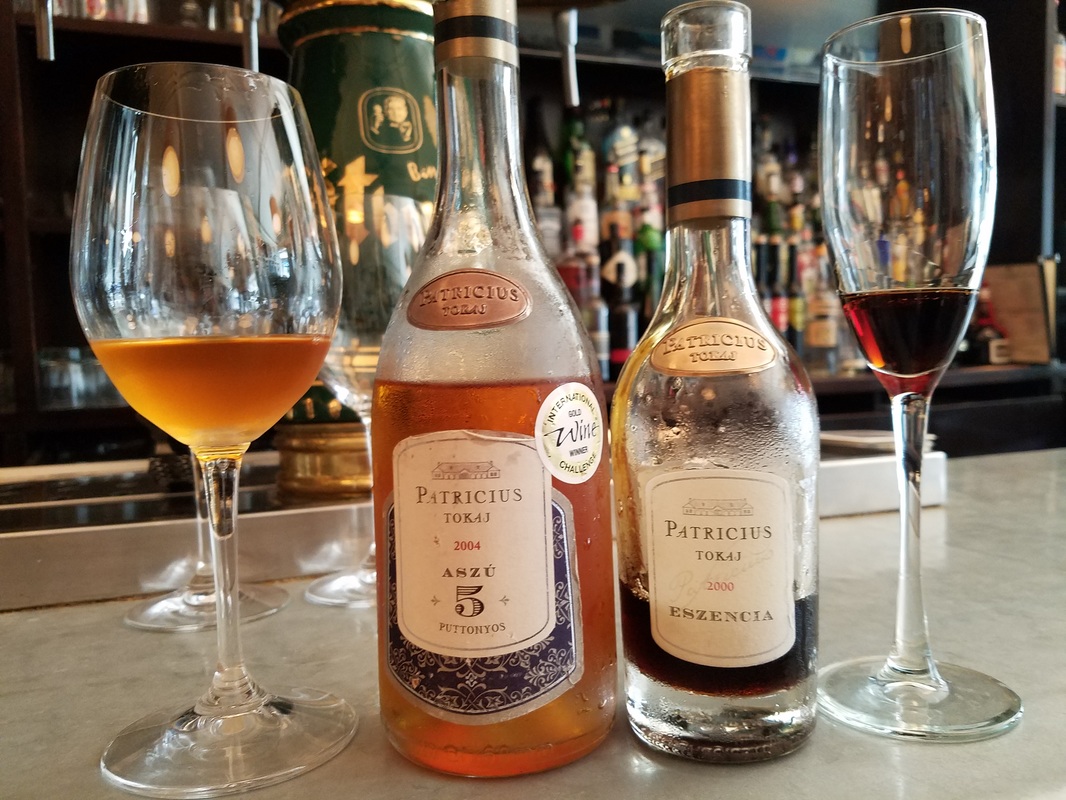 The last pour made me want to pack my bags and fly to Hungary. We were treated to a taste of Patricius Tokaj 5 Eszencia 2000. Eszencia is grape syrup that is made from a miniscule amount of free-run juice from the botrytised grapes which are used to make Aszú paste. Due to the high sugar content, these wines ferment in casks for over 9 years. It is Patricius's most highly prized wine. It is not sold commercially, but it is sold at auction and goes for $1000 a bottle or more. The color was deep amber with enticing aromas of floral, honey and a hint of spice. The palate offered an amazing sweetness with a hint of lemon. I must admit that it is almost indescribable. I savored every sip.
Alcohol: 2%

So, if you're looking to broaden your palate and want to try some exciting wines, then I have just three words for you.

Hungarian wines…delicious!

Cheers!
Penina