On Monday, August 21st, 2017 all of North America will witness an incredible celestial event, the eclipse of the sun. The last total eclipse was 38 years ago, in 1979. If you are fortunate enough to be within the path of totality, you will be able to see a total solar eclipse when the moon will completely cover the sun as it passes between the earth and the sun. Observers outside this path will be able to see a partial solar eclipse. In addition to North America, parts of South America, Africa and Europe will see a partial solar eclipse.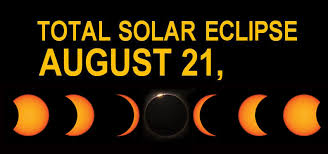 To mark this event, it might be fun to have a "moon" themed party. And what better way to toast the eclipse than with "night harvested" wines from Chile, produced by Concha y Toro. Although most any wine with a label suggesting the moon or nighttime will do, I happen to have a few bottles of Frontera After Dark, the 2016 Moonlight White and 2016 After Midnight Red on hand. The Frontera labels are entry-level wines that are priced low, with good value. The grapes are harvested in the cool of the night for "bolder flavors and aromas".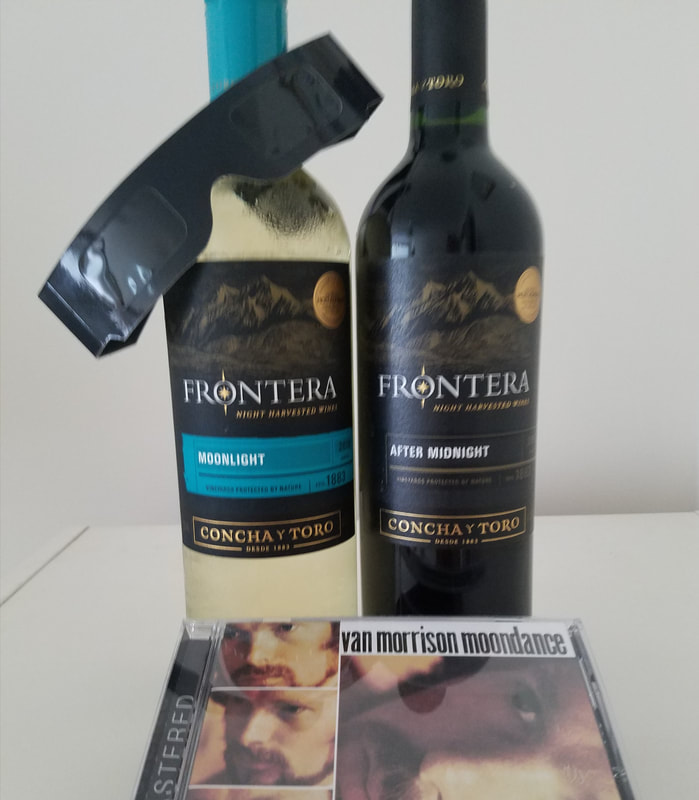 I presented the 2015 vintages to the millennial crowd at my Thanksgiving dinner this past November. You can read their reviews at: http://thewineknitter.com/1/post/2016/12/day-537.html

The 2016 Frontera Moonlight White Blend is produced in the Itata Valley of Chile. Made primarily with Moscato grapes, the wine is pale gold in color with aromas of floral and soft citrus. This is a fresh but sweet wine with a subtle touch of effervescence and hints of honey, peach and white flowers. Finish is short and sweet!
Alcohol: 9.5%
SRP: $6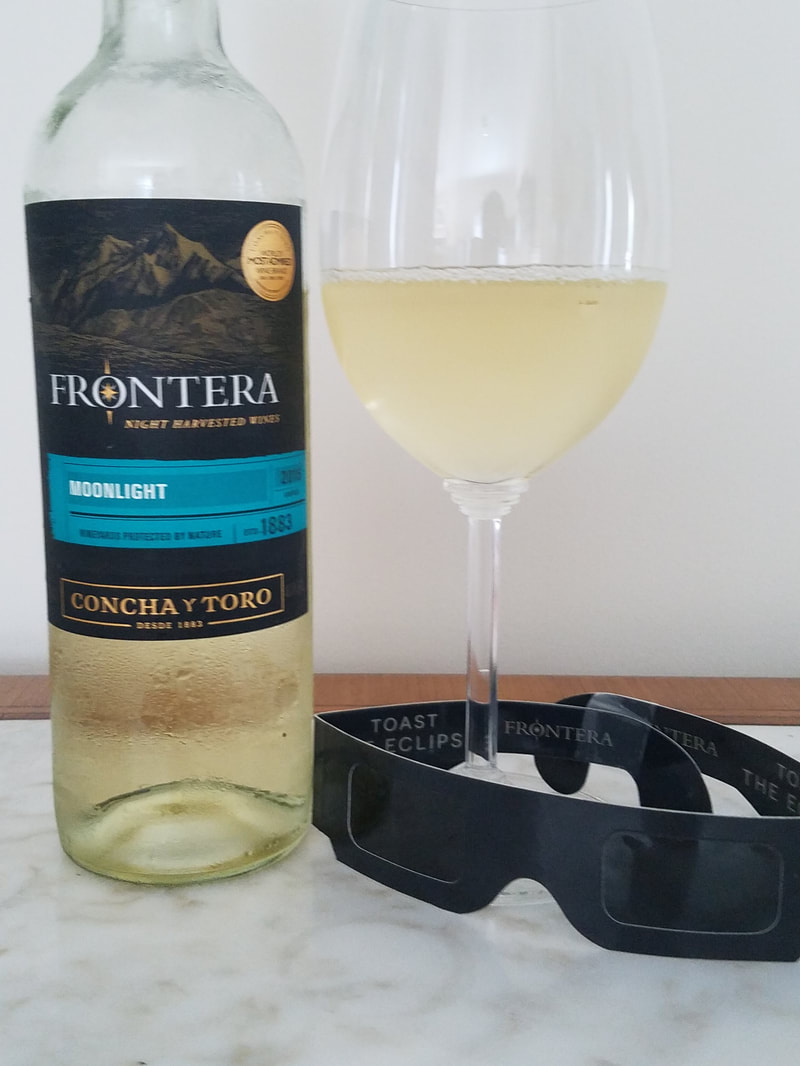 The 2016 After Midnight is produced in Central Valley, Chile. The blend is 55% Cabernet Sauvignon, 40% Syrah and 5% Merlot. The color is purple with aromas of cherry, dark berries and plum. The palate offers plum, strawberry, hints of spice and mild tannins. This is a medium-bodied wine that leans towards the sweet side.
Alcohol: 12%
SRP: $6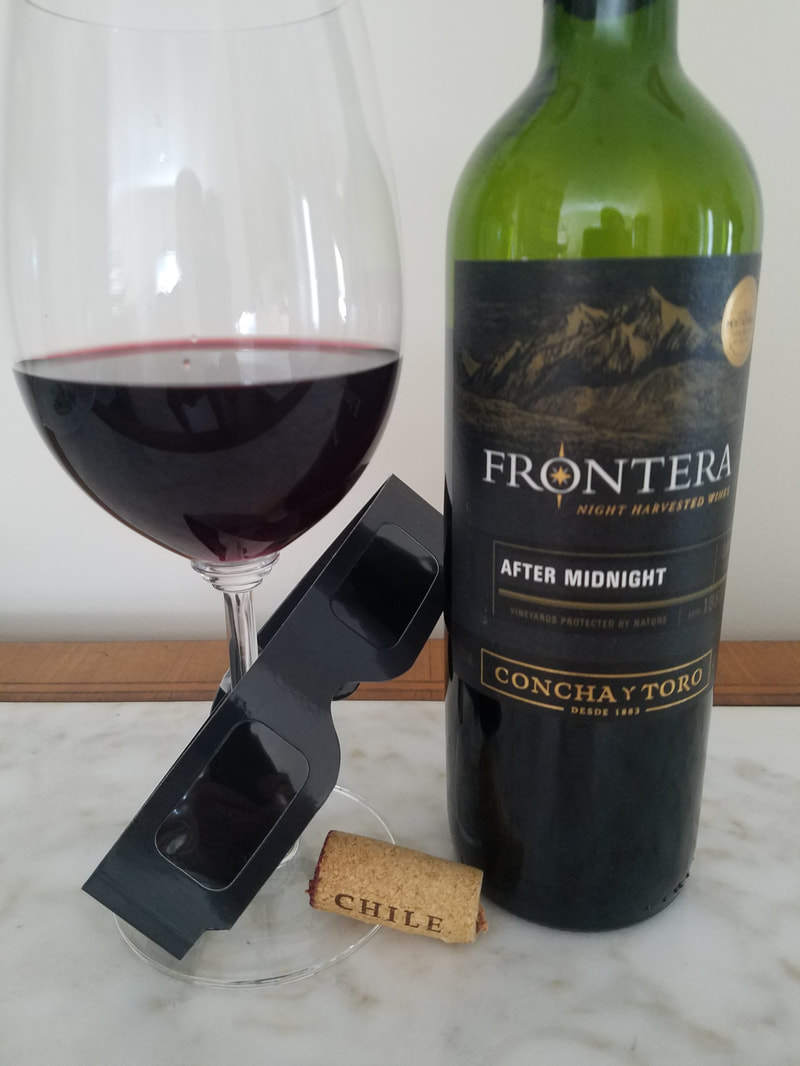 In addition to wine, there are many "moon themed" cocktails such as Blue Moon Martinis made with gin and Blue Curacao or Sailor Moon cocktails. Make an assortment of edibles such as Half Moon cheese pies, mini Croissants stuffed with your favorite food (use your imagination) and of course for dessert, Magical Moon Pies!

Whatever you choose to drink and eat and how you choose to celebrate the solar eclipse, please make sure to have Eclipse glasses on hand to protect your eyes. And put on some music and listen to Van Morrison's "Moondance" song. After all, "it's a marvelous night for a moondance"!