My son recently visited Bermuda for a long overdue vacation. While there, he discovered The Bermuda Rum Swizzle, considered one of the national drinks of Bermuda. So, of course he brought back a bottle of Goslings "The Original" Rum Swizzle ready mixed version for me to try.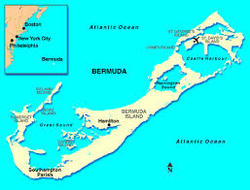 Bermuda is a British overseas territory situated in the Atlantic Ocean, about 665 miles from North Carolina. Famous for its pink sand, tropical climate and crystal blue ocean, Bermuda is also known for its rum.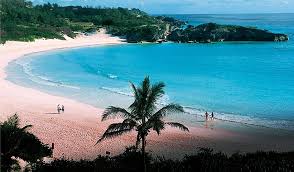 Back in 1806, James Gosling, son of wines and spirits merchant William Gosling, set sail from England and landed in St. George Bermuda. In 1824 with his brother Ambrose, they rented a shop in Hamilton where they maintained a store for 127 years. In 1860 the first oak barrels of rum distillate arrived in Bermuda, where after much experimentation in blending took place, a unique black rum was formulated and offered for sale. This black rum was sold from the barrel and ultimately called Black Seal after WW One.

Today the company is run by the seventh generation of Goslings.

The Original Swizzle Inn Brand Rum Swizzle is a rum-based cocktail made with Gosling's Black Seal Rum, Gosling's Gold Bermuda Rum, pineapple and orange juice, sugar syrup, Triple Sec and lemons. Jay Correira, proprietor of the Swizzle Inn, claims the Swizzle drink was invented at the Swizzle Inn pub in 1932.

Goslings offers a ready mixed version, but I just found out that it is no longer available in the US. Although I'm not a big fan of fruity alcohol drinks, this caught my attention. The blend definitely tastes of more rum than fruit! The nose is very aromatic and the palate is a rich blend of spice, bitters, subtle fruit flavors and a hint of vanilla.
Alcohol: 19%

If you don't want to make the trip to Bermuda, here is the recipe for the Bermuda Rum Swizzle:

Fill a pitcher with cracked ice and add the following ingredients:

4oz Goslings Black Seal Rum
4oz Goslings Gold Bermuda Rum
2oz Triple Sec
Juice of 2 lemons
5oz Pineapple Juice
5oz Orange Juice
2oz Bermuda Falernum or simple sugar syrup
4 dashes of Angostura Bitters
Shake vigorously until frothing head appears. Strain into glasses.

Enjoy!

I'm off to find Goslings Black Seal and Gold Bermuda Rum, which I'm happy to say, is sold in the US!

Cheers!
Penina