The following post was intended for publication a few days ago. However, as my finger hovered over the "publish" button, the power went off in my home due to the tumultuous Nor'easter raging outside. I lost communication with the world…no Internet, TV or phone service. It has been an interesting and challenging few days to say the least and I still have no electricity. Through the kindness of friends, I've been able to "recharge" and finally go online today. So here is the story as written before the lights went out!

Winter is not over yet and another Nor'easter has descended upon us. So rather than gaze out the window helplessly watching the tree branches bend in a torturous rebellion against nature, I decided to transport myself to the South of France! And it was so easy; all I had to do was open a bottle of wine!

My taste buds took me to Languedoc, France's largest wine producing region extending from the Rhône valley in the east to the Spanish border in the southwest, The wine styles reflect the climate and terrain which vary with the location of the vineyards growing from the Mediterranean to the mountainous terrain more inland. About 75% to 80% of the region's wine production is red with Syrah, Grenache, Mourvèdre and Carignan being the major players. The red wines from this region are noted for being fruit driven and full-bodied with an emphasis on blends rather than single varietals. Languedoc is also one of France's largest organic wine growing regions.



Le Domaine Fabrègues is located in the heart of Languedoc on a hillside in the village of Aspiran, with Cévennes and the Black Mountain as its backdrop. Carine Despinasse is owner and winemaker.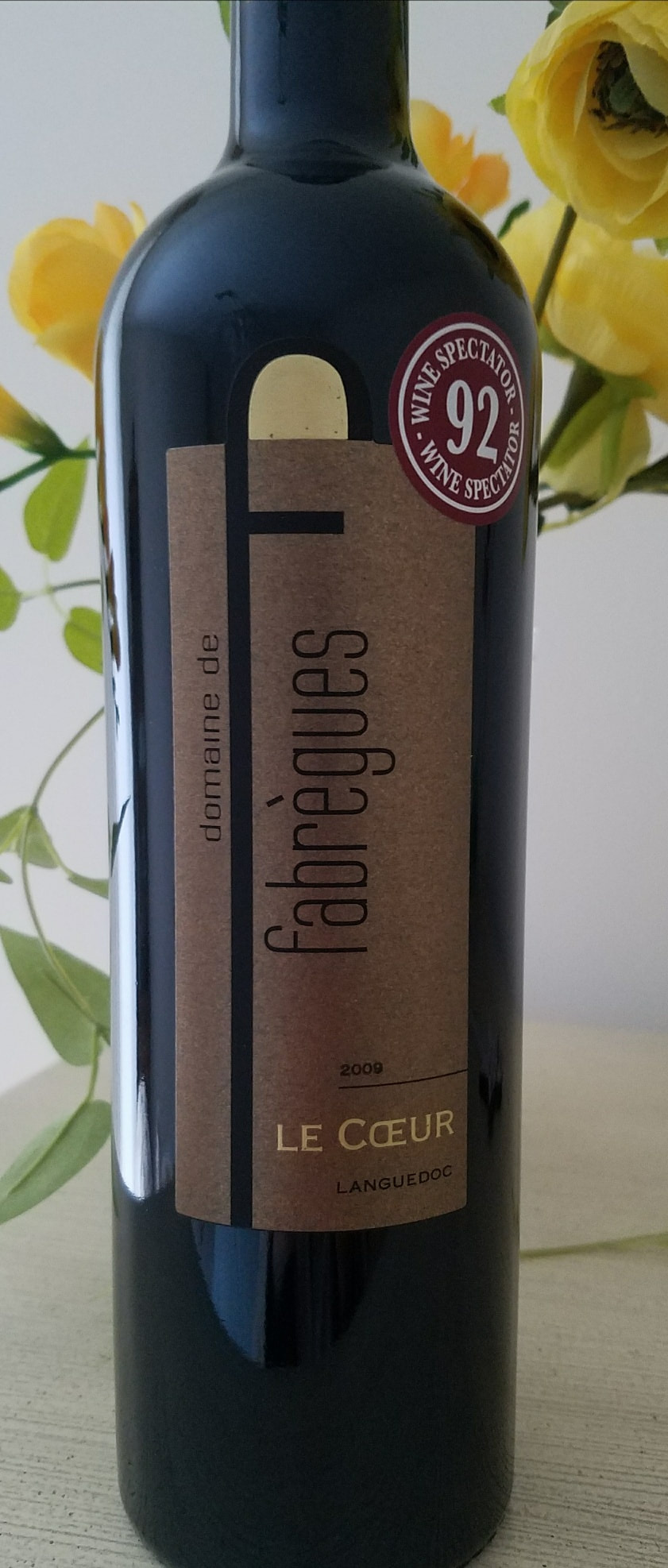 Domaine de Fabrègues 'Le Coeur' Languedoc 2009 is a beautiful blend of 80% Syrah and 20% Carignan. The Carignan grapes are harvested from 75+-year-old vines. The color is deep garnet with a bouquet of cherry, sweet fruit, earth and spice. The palate is a concentration of black cherry, dark and juicy fruit, plum, pepper and licorice. The wine is full-bodied with smooth tannins and hints of dark chocolate and spice that linger on the palate for a very satisfying and long finish. This is an impressive wine and moderately priced!
Alcohol: 14%
SRP: $20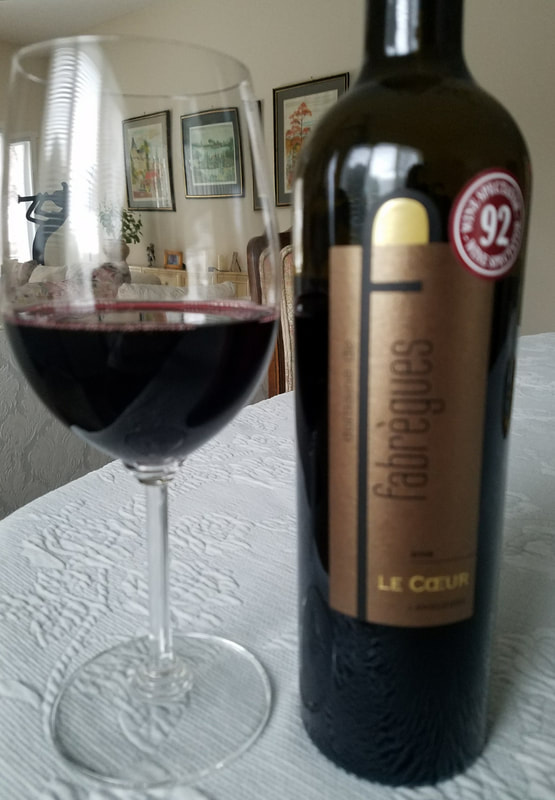 Languedoc also produces some wonderful white, rose, sparkling and sweet wines. Check out some of my stories and reviews of producers and wines in this region by clicking on the Category menu on the right-hand side of this page.

I love the south of France…especially in the middle of a snowstorm!