Susana Balbo is the founder and owner of Susana Balbo Wines in Argentina. Susana is not only the most well-known Argentinian female winemaker globally, but she is also the first female enologist in Argentina! With over thirty years experience in the wine industry, Susana has built an impressive career and produces some outstanding wines.

From an early age, Susana strayed from wanting a traditional "female" education by electing to study nuclear physics in Bariloche. However, her parents would not let her leave Mendoza to pursue this path. So, Susana made a decision to follow the family's wine business and in 1981, she graduated from Don Bosco University with a degree in oenology, becoming the first female enologist in Argentina and challenging the male-dominated wine industry in Mendoza. Susana's career began at Michel Torino winery in the Salta province where she made her first wine, which was the first vintage of Torrontés from Salta in 1983. She then continued on to work at many other well-regarded wineries and also worked as a consultant winemaker for national and worldwide wineries before "birthing" Susana Balbo Wines in 1999. Her first vintage was released in 2002.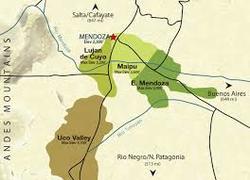 Susana Balbo Wines is located in Luján de Cuyo, Mendoza in western Argentina close to the Andes Mountains. Due to the close proximity of the Andes, the vineyards are subject to a hot, dry climate during the day and cool alpine winds in the evenings, thus allowing the grapes to develop and ripen slowly while reaching full tannic ripeness and maintaining their acidity.

In addition to Susana's two children, José, winemaker and Ana, Marketing Manager who joined the team in 2011 and 2012, esteemed winemaker and viticulturist, Edy del Popolo is also on board.

With state of the art technology and a nonstop commitment to seeking innovative ways to enhance her winemaking, Susana continues to produce fresh, light and elegant wines.

In addition to being renowned throughout the world for her wine-making talents and single vineyard wines, Susana is also a global ambassador for Argentina. In 2014 she was elected to serve a third term as President of Wines of Argentina.

Susana produces four brands of wine that include CRIOS, Susana Balbo, Nosotros and Benmarco.

I recently received five bottles of CRIOS wines that include three reds, a white Torrontés and a Rosé of Malbec. CRIOS is "the cutting edge" brand by Susana Balbo and wines are priced at $15. Although this brand was created for the Millennials and Gen X generations, these wines will appeal to a broad range of age groups. CRIOS is harvested from specific areas of Mendoza and Salta.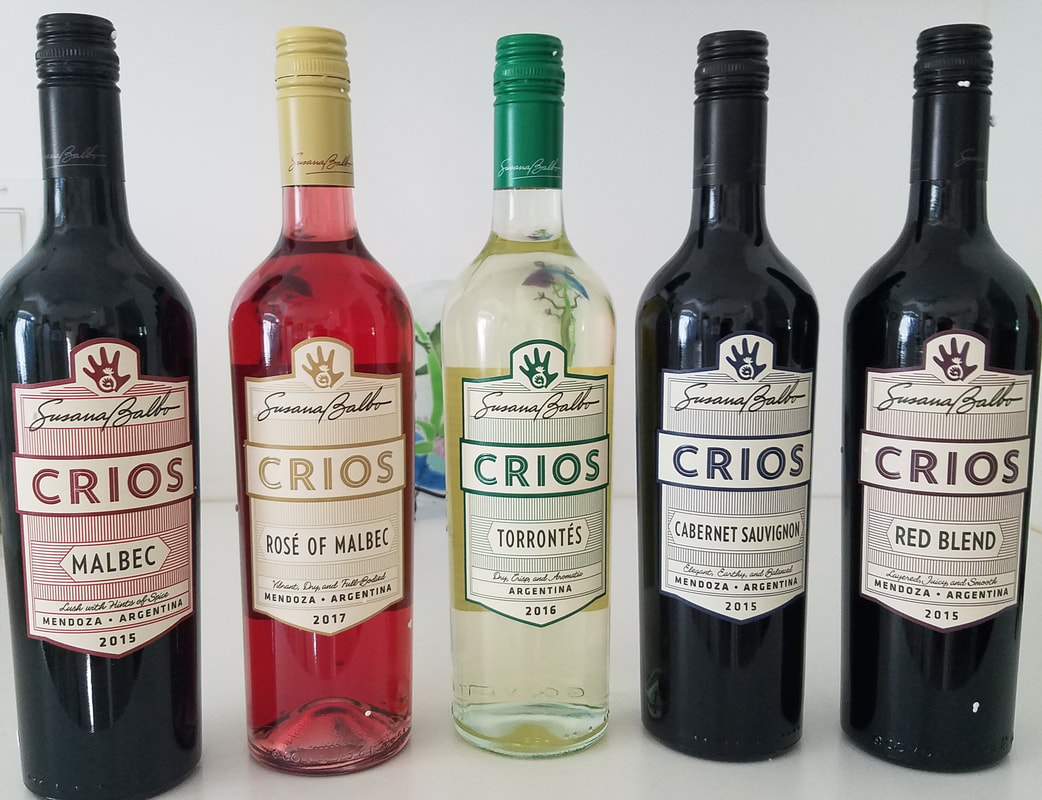 I'm going to start with my thoughts on the Torrontés and Rosé of Malbec. My next post will focus on the reds.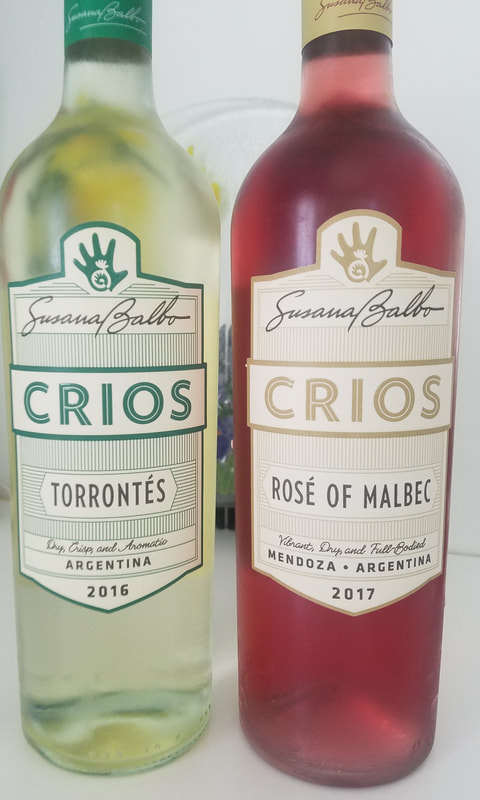 The 2016 CRIOS Torrontés Argentina is 100% Torrontés. The grapes are hand-harvested from the Cafayate (Salta) and Uco Valley (Mendoza) regions. The color is pale yellow with green highlights. The nose offers floral notes, pear, citrus and hints of vanilla. The palate has a beautiful texture with pear, green apple and lemon zest on the finish. This wine is perfectly balanced, crisp and fresh. It is the #1 selling Torrontés in the US!

Alcohol: 13%

The 2017 CRIOS Rosé of Malbec is 100% Malbec. The grapes are hand-harvested from the Uco Valley region. The color is deep pink bordering on cherry. The nose offers lush berries, especially strawberry and a hint of caramel cream that segues onto the palate with a hint of spice. Sour cherry and candied apple bring home the finish. A nicely balanced, dry Rosé …wonderful!

Alcohol: 12%


I'm looking forward to opening the CRIOS reds and I'll share my thoughts with you in my next post.
Until then…
Cheers!
Penina
To leave a comment or if you have an inquiry, please contact me at
wineknittercomments@gmail.com