Every now and then I rummage through my "spirits" cabinet for ideas when experimenting with a food recipe or cocktail. Yesterday, I discovered a beautiful Delft style bottle of Vandermint Liqueur that had been shoved all the way to the back of the cabinet.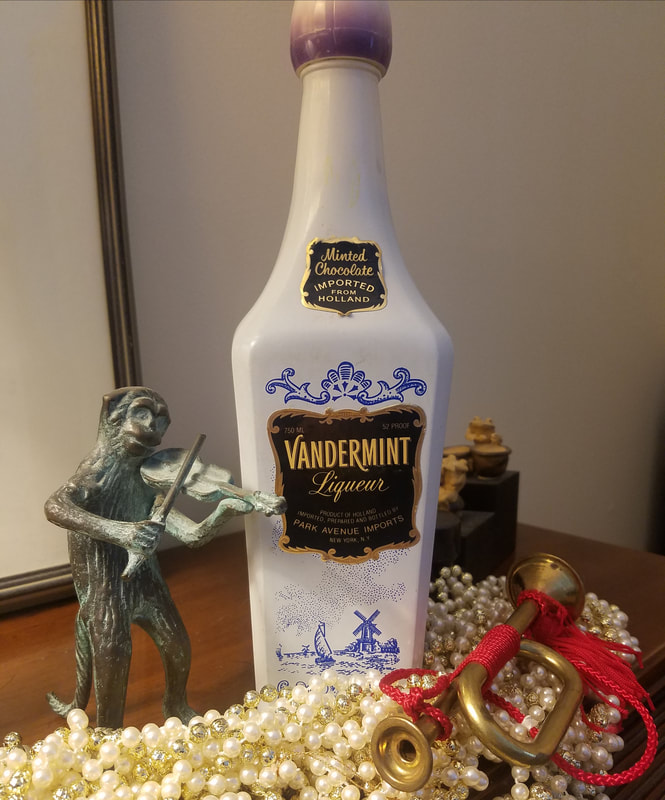 It is a beautiful bottle made of milk glass with classic Delft images of sailboats and windmills. The lid is in the shape of a tulip.


The seal is still intact and has probably been sitting on the shelf for at least two decades. Vandermint Liqueur was imported from Holland and made by Andros Distillery in Tilburg. However, try as I might, I found nothing on the Internet about the distillery or places that one could purchase the liqueur. In fact, I called two well-known wine and spirit stores in NYC. No one had ever heard of Vandermint! There were numerous sites on the Internet that were selling the bottle as a collector's item.
Vandermint Liqueur was very popular in the 1970s and 1980s. Unfortunately, we'll never know all of the ingredients that went into making the liqueur except for two; rich Dutch cocoa and fresh mint. I remember drizzling Vandermint over vanilla ice cream, adding it to coffee and dessert cocktails. It is 52 proof.
So the question of the day is, do I open the bottle and enjoy its contents or do I sell it to a collector? Hmmm….
Have a great weekend!
Cheers!
Penina
To leave a comment or if you have an inquiry, please contact me at
wineknittercomments@gmail.com
.