Since I have a busy day, I'll keep this short and sweet!


Continuing with my reviews of Long Shadow wines, I'd like to talk about their 2012 Feather Cabernet Sauvignon. This 100% Cab is a terrific wine. This is a classic Cab that is rich with lots of character. Blackberry, plum and spices were the prominent aromas as well as tasting them. Hints of licorice and tarragon accented the long finish. www.longshadows.com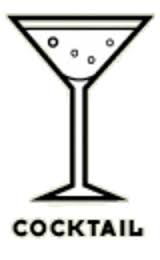 As I toasted the cocktail hour last evening with my friend and Stoli, he groused about his recent life events…and I thought about the wine bottle being half full!


Life is short…so I will leave you with two quotes. (not mine).

"YOU are CONFINED only by the WALLS you build YOURSELF"

"Whatever you want to do, do it. There are only so many tomorrows"

Cheers!
Penina