As you may have guessed from previous posts, I am a big fan of Argentine wines. I have sampled many wines from this country including Bodega Trivento wines located in Mendoza. Trivento wines have oodles of flavor and personality and their price to value ratio is a bonus. So I was quite happy when bottles of Trivento Reserve Cabernet Sauvignon and Reserve Cabernet Sauvignon-Malbec arrived.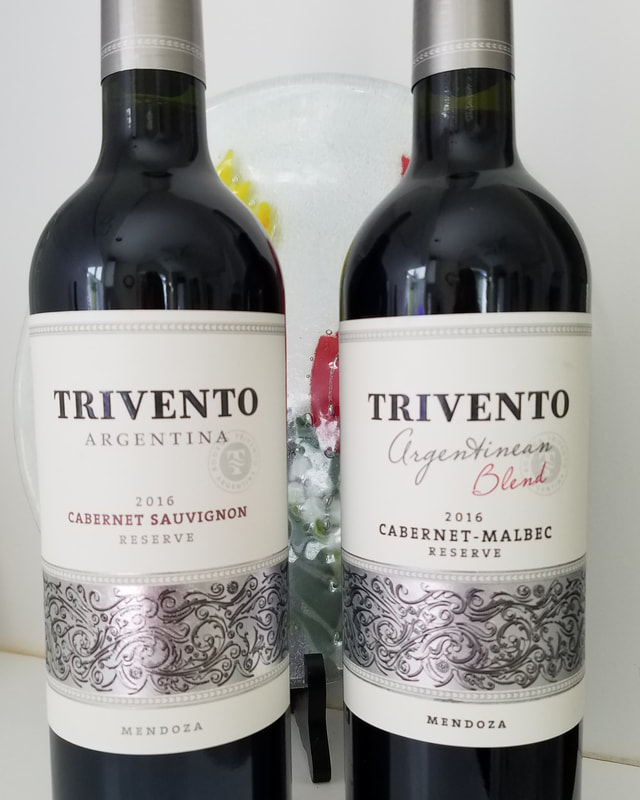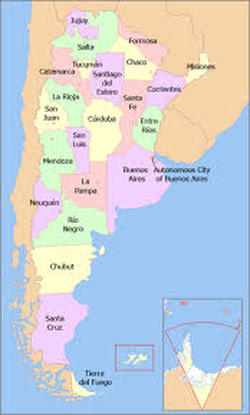 For those of you who may not have read my previous posts on Mendoza or Bodega Trivento, here is a quick recap.

Mendoza is considered the "heart of wine growing" in Argentina, with over 70% of all Argentine wine produced here. Of that amount, 85% of it is Malbec.



Bodega Trivento is located in Mendoza, Argentina against the backdrop of the Andes. In the mid-1990s Concha y Toro, Chile's leading wine producer, purchased this collection of eight vineyards spreading across the Maipu, Tupungato, Uco Valley, Luján de Cuyo, San Martin and Rivadavia districts, making it one of the largest wine estates in Mendoza with 3,185 acres.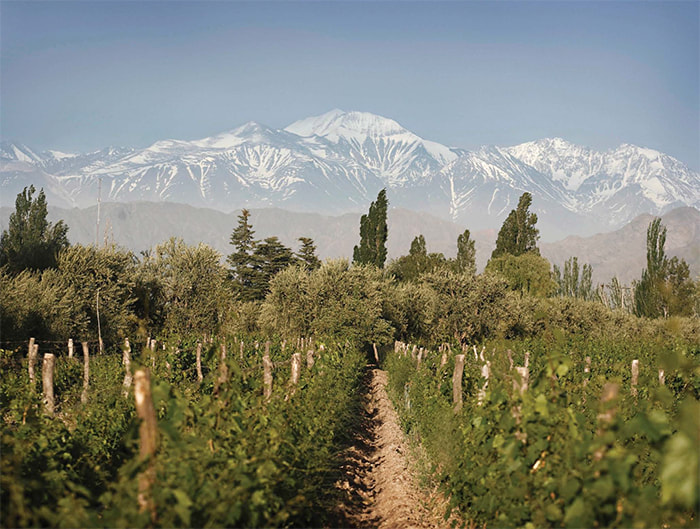 The name Trivento means "three winds", referring to the Polar, Zonda and Sudestada winds that blow across the sun-drenched and arid land of Mendoza. These winds are an integral part in the growth and unique character of the grapes. The frigid Polar winds of winter forces the sap deep into the vines. Next, the Zonda winds hurtle down from the Andes out of the West, awakening dormant sap to generate new spring growth. And finally, in the summer months, the Sudestada winds drawing from the East provides a cool breeze from the scorching sun, giving the grapes relief and aid in ripening. Trivento's high-altitude and huge swings in day and night temperatures help influence and enhance the wines' aromatic quality. In addition, rainfall averages only 8 inches a year. However, Mother Nature lends a hand by irrigating the vineyards with the spring snowmelt that cascades from the mountains nearby.

All eight vineyards of Trivento are equipped with state of the art technology, drip irrigation systems and a dedicated team of winemakers and technicians.

The Trivento Reserve Collection wines are made by Maximiliano Ortiz, a native of Mendoza, who apprenticed with internationally renowned Italian consulting enologist, Alberto Antonini, who still consults for Trivento. The grapes for the Reserve line are harvested by hand and aged for about six months in French oak barrels, followed by six months in bottle.


The Trivento Reserve Cabernet Sauvignon 2016 is 100% Cabernet Sauvignon harvested from the Uco Valley and Luján de Cuyo districts. The color is dark ruby with aromas of red berries, pepper and sage. The palate presented bitterness at first, which immediately segued into layers of cherry, tobacco, spices and a hint of cocoa with a pleasing finish. This is a full-bodied wine with medium tannins.
Alcohol: 13.3%
SRP: $11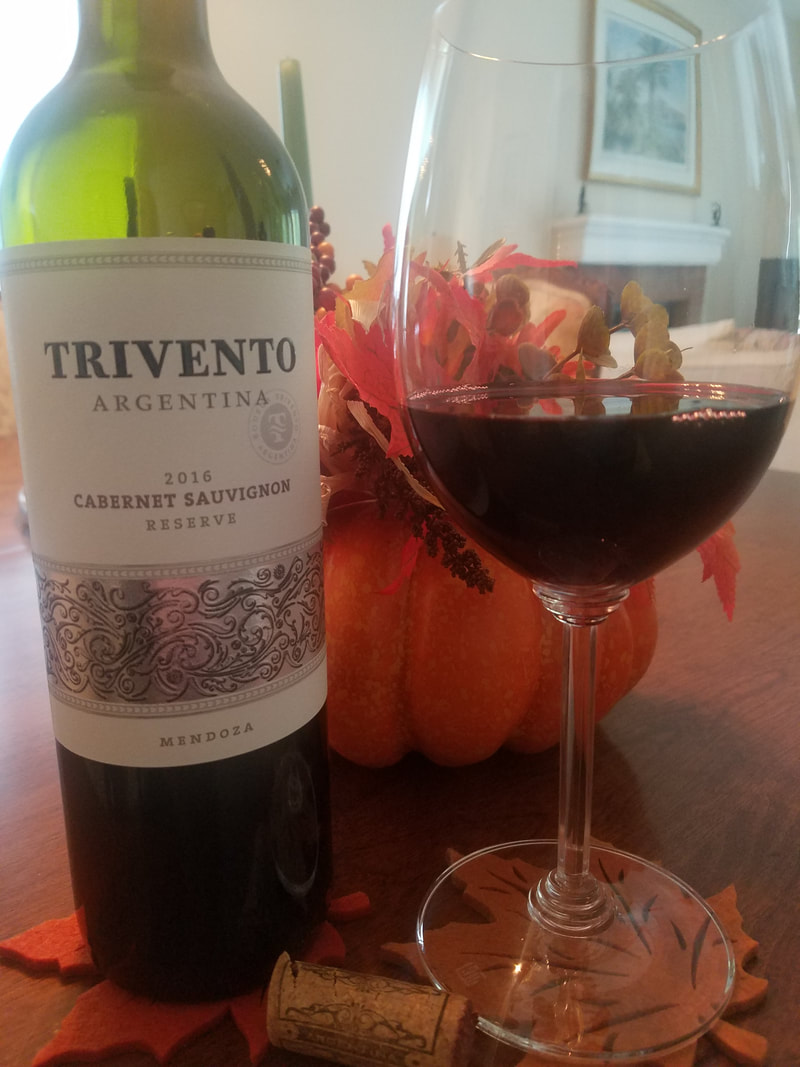 The Trivento Cabernet Sauvignon-Malbec 2016 is 50% Cabernet Sauvignon and 50% Malbec. Grapes are harvested from the Uco Valley and Luján de Cuyo districts. The color is deep garnet with aromas of fresh cherry, plum spice and pepper. The palate offers fresh red and black berries, chocolate, spices and a hint of herbs with soft tannins and a lingering finish.

Alcohol: 13.30%
SRP: $11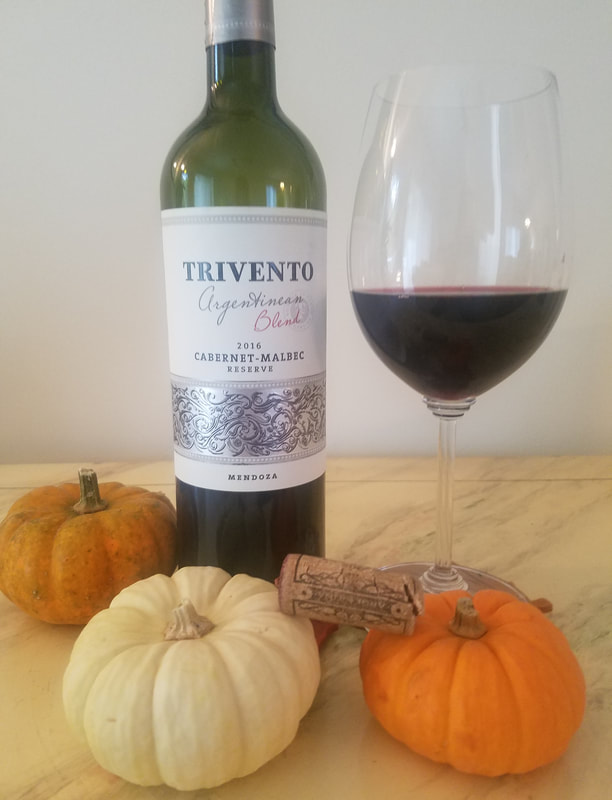 With the rain coming down and the winds howling outside, I can't think of a better time spent, than sipping wines from Argentina!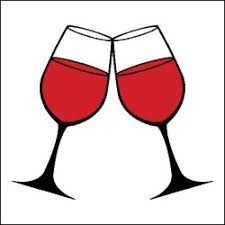 Cheers!
Penina