A few days ago I was invited to attend a Holiday Booze Bazaar featuring a collection of classic and vintage artisanal spirits presented by Domaine Select Wine & Spirits. As bartenders poured exotic cocktails, I walked around the room tasting some noteworthy "booze".

One of the eye openers for me was Mizu Shochu, handcrafted and single distilled by the Munemasa Shuzo Co. of Arita, Japan. I tasted both the traditional Japanese shochu made from two-rowed barley and black koji rice and the shochu made from rice and lemongrass. They are both single distilled and 70 proof.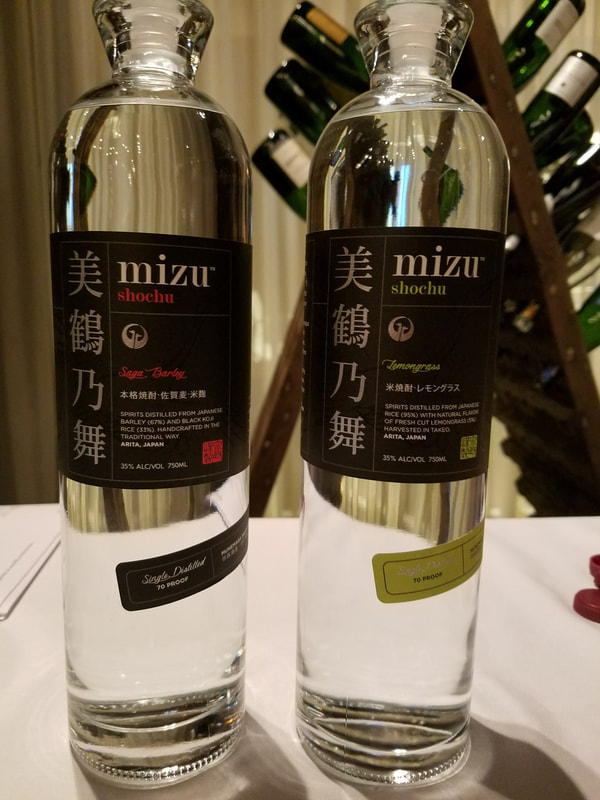 Although one might think they are tasting a form of sake when drinking shochu, there are significant differences between the two. Shochu is distilled whereas sake is fermented. Sake is made exclusively from rice and shochu can be made with barley, sweet potato, rice and many other ingredients. It is also interesting to note that shochu is the national spirit of Japan and outsells sake!

The traditional Mizu Shochu is made with 67% barley and 33% black koji rice. Aromas of sweet cut grass, floral and melon segue onto the palate with a smooth texture of grains, vanilla and a hint of pepper.

Lemongrass Shochu is made with 95% rice and white koji and 5% fresh organic lemongrass. The nose offers hints of lemon and floral. The taste is silky with citrus, herbs and a hint of vanilla.

SRP $35-$40

Shochu is a great alternative to vodka and just as versatile. Drink it with one ice cube as recommended or be creative and mix it in a cocktail. I'm definitely adding Mizu Shochu to my bar inventory!

Another great discovery was Don Papa Rum. Oh my!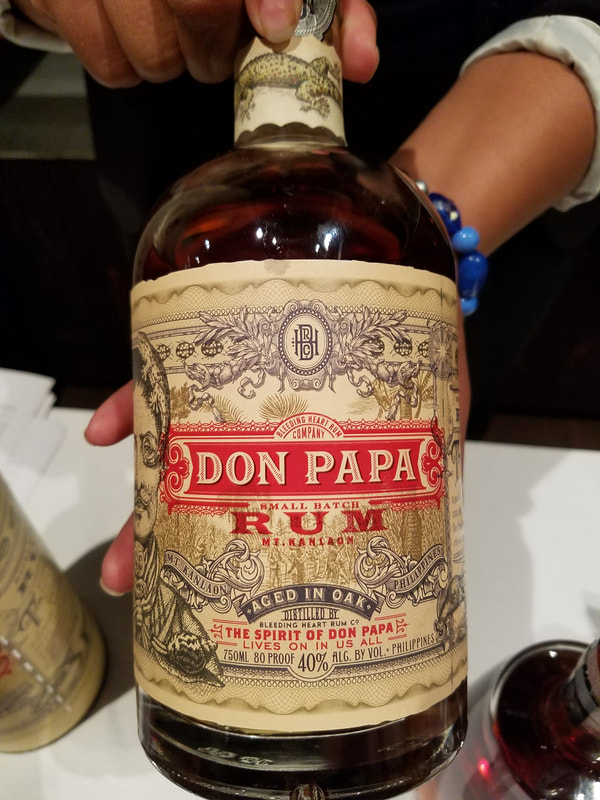 This is a premium-aged rum from Negros, Philippines. The best quality sugarcane is used, called noble cane. The juices are extracted in the old Negros sugar mills and then concentrated into molasses. The molasses is distilled and then the distillate is aged for a minimum of seven years. After that, the master blender creates his magic. This rum is very smooth and rich, with a soft amber color. Heady aromas of oranges, apricots and vanilla give way to coconut, marmalade, vanilla and caramel on the palate. This rum should be enjoyed "neat" and not wasted in a mixed drink.
80 proof
Alcohol: 40%
SRP: $38

I have included a close-up photo of the label. It is quite whimsical. Can you find all the hidden animals?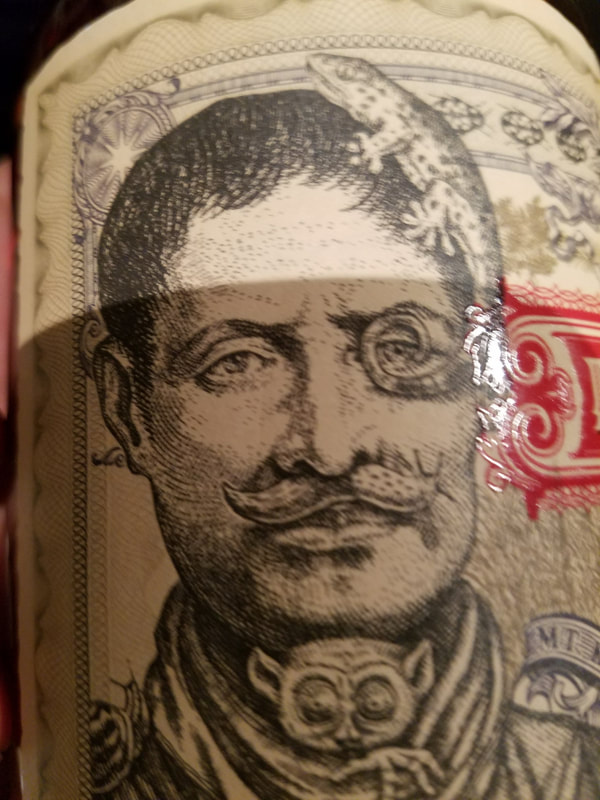 It was a fun and educational event for me. I always love tasting new wines and spirits! Here is a slideshow of a few more noteworthy discoveries.