October is Breast Cancer Awareness month. However, we should be "aware" all twelve months of the year! I am reposting a story that I wrote last year at this time with a few minor updates. We need to put an end to a disease that affects hundreds of thousands of families across the U.S. each year, including mine.

My love for sparkling wine and passion for supporting Breast Cancer Awareness has me singing the praises of "Pink Cork for the Cause". Mionetto USA is running this program for the third year in a row. Having donated a total of $70,000 last year to charities committed to fighting breast cancer and supporting survivors and their families, Mionetto USA launched "Pink Cork for the Cause" on September 1st.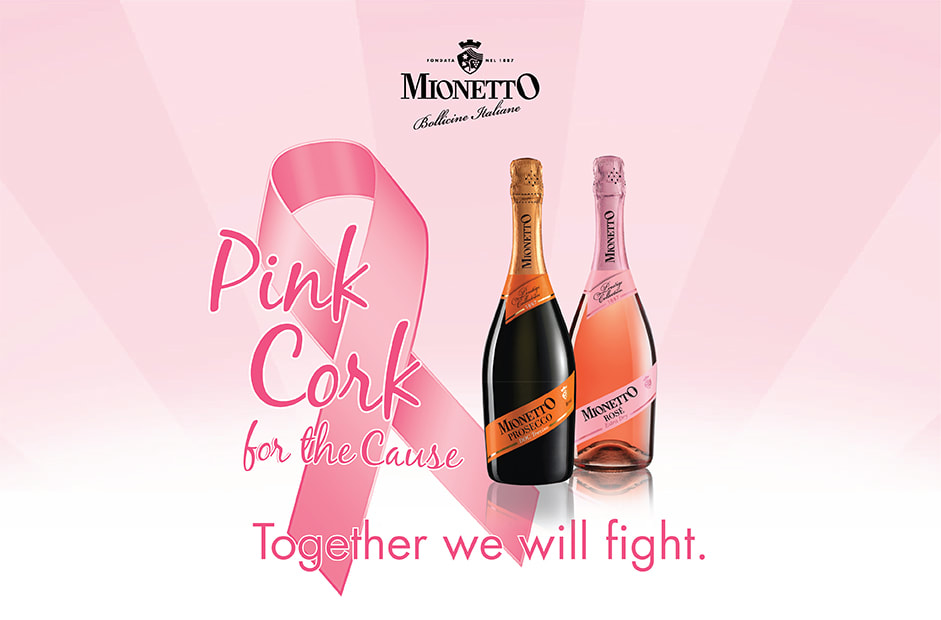 By purchasing Mionetto Prosecco Brut DOC or Mionetto Gran Rosé, you have a chance to win a pink 5-speed hand mixer if you find a pink cork in any of these promotional bottles. All winners will be automatically entered into a Grand Prize Drawing for the chance to win a $10,000 charitable donation by Mionetto USA made to the breast cancer charity of the winner's choice. There will be a total of four grand prize winners across the US. Enore Ceola, managing director and CEO of Mionetto USA, said "Now in its third year, 'Pink Cork for the Cause' represents our long-term commitment to the fight against this disease and to giving back to our family of loyal customers, many of whom are among those affected".

Francesco Mionetto founded Mionetto winery in 1887. It is located in the village of Valdobbiadene, just north of Venice. The winery has been one of Italy's foremost producers of Prosecco wines for more than 125 years. Francesco's brothers joined him in the business, building and establishing the winery's presence. However, all three brothers were called to serve in WW1, leaving the winery unattended and unfortunately it sustained heavy damage. Francesco's grandsons, Giovanni and Sergio Mionetto, after taking over the winery in 1961, began rebuilding it. Today, Alessio Del Savio is master vintner who studied as Sergio Mionetto's protégé for more than 15 years. Alessio continues the winemaking tradition of producing high quality sparkling wine.

The Prosecco Brut DOC Treviso is made with Glera grapes and has a pale straw color. The nose is filled with aromas of pear, honey crisp apples and apricot. It is light and crisp on the palate with a dry and pleasingly fruity taste and hints of pear and lemon on the finish. Alcohol: 11%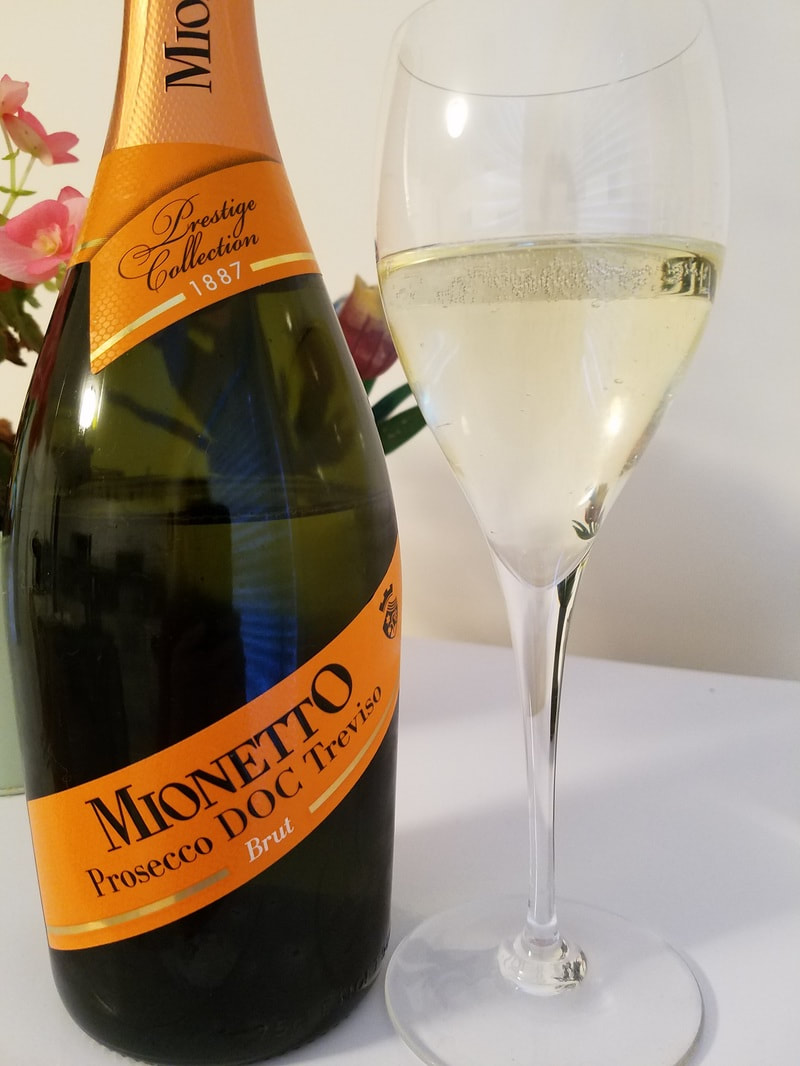 The Mionetto Gran Rosé is made with a blend of grape varieties selected from Veneto and Trentino region. The color is a combination of bright salmon and peach. A pleasing bouquet of fresh fruit, raspberry and pink grapefruit are prominent. The palate offers strawberry, raspberry and hints of succulent peach. Well-balanced acidity with a dry and enjoyable finish. Alcohol: 11.5%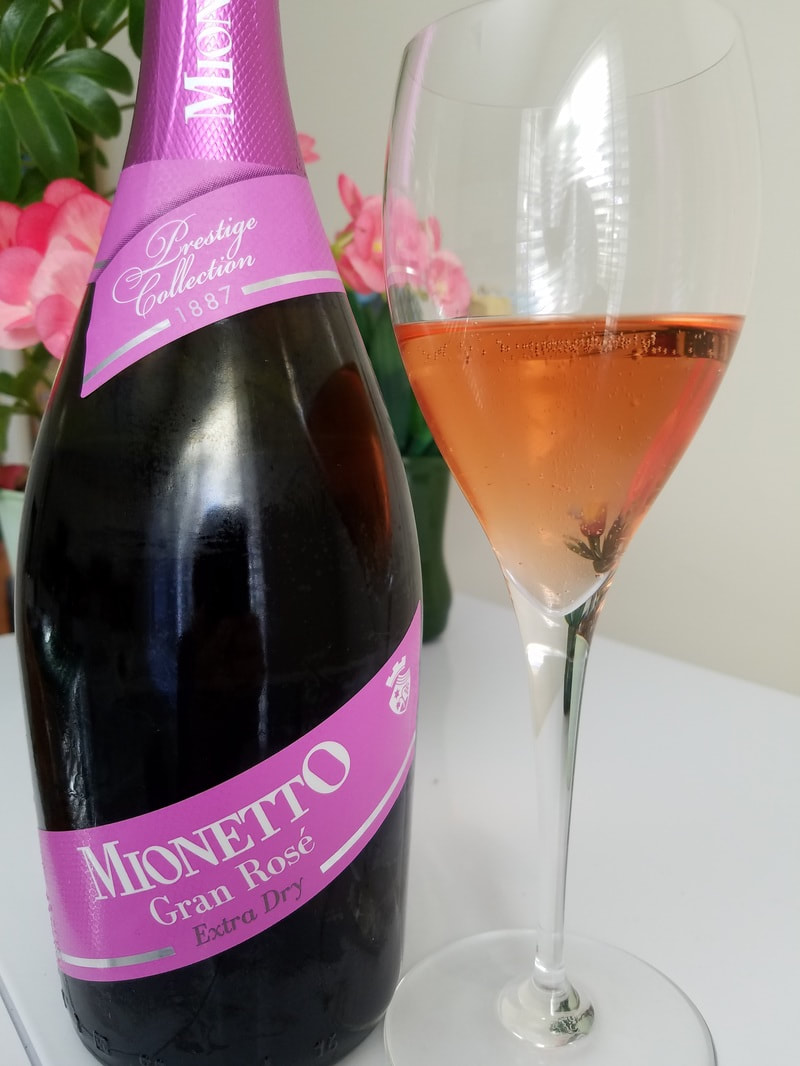 In addition to the "Pink Cork for the Cause" program, another incentive to purchase these sparkling wines is that they pair well with light appetizers, fish and desserts. They also make a great aperitif. With a suggested retail price under $15 and the holidays approaching, these are great sparkling wines to have on hand.

Now go and find a pink cork before the program ends on October 31, 2017!

Cheers!
Penina