At the beginning of the week I had a belated birthday celebration with a fellow wine enthusiast. My gift was dinner and a shared bottle of a very special wine.

Having had the opportunity to drink a 59', 69' and 94' vintage, I was very excited to try the 1981 Château Haut-Brion, Premier Cru Classé (First Growth) that my friend brought. The cork was removed intact and the wine was decanted. The color was more russet than red. We patiently waited for the wine to open, but had to take just a little sip first. As to be expected, it was heavy with must and earth, but we could detect the fruit that was buried beneath it. We waited. As the wine opened, gentle flavors of non-descript fruit emerged mingled with hints of tobacco. It was soft and quite pleasant. Although its plateau of maturity has long faded, the wine was enjoyable to the very last drop.
http://www.haut-brion.com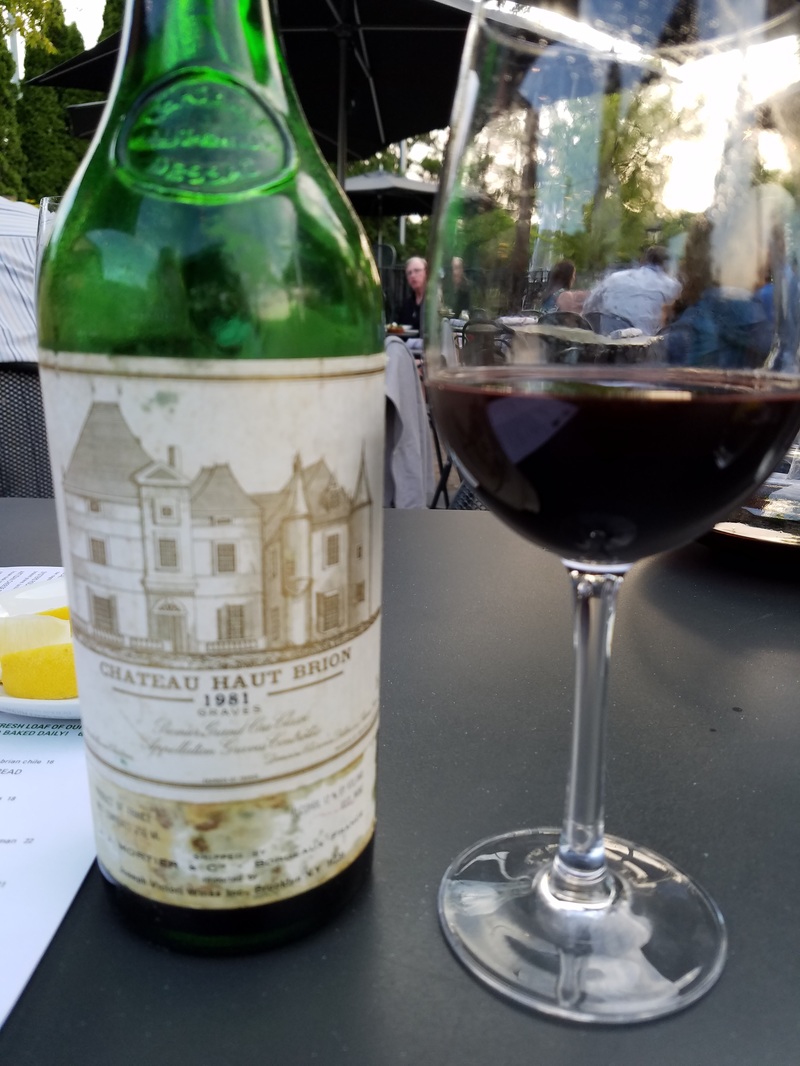 I wrote an article on the history of Château Haut-Brion along with a review of the 1994 vintage in Sept. 2015. So rather than repeat myself, please click on this link to read about it.
http://thewineknitter.com/1/post/2015/10/day-369.html
I have a 1961 and 1969 Château Haut-Brion still waiting to be opened!
Happy Thursday!
Cheers!
Penina